I gathered my afternoon book group at LeMidi for lunch over the holidays. The location is close to the Union Square subway station making it easy to get to and where the holiday market was happening so those who wanted to shop after lunch could. 
And, I knew that the restaurant offered a reasonably priced ($19.95) two-course prix fixe lunch option with a choice of soup or salad plus an omelet, coq au vin, sea bass, wild mushroom risotto or steak frites.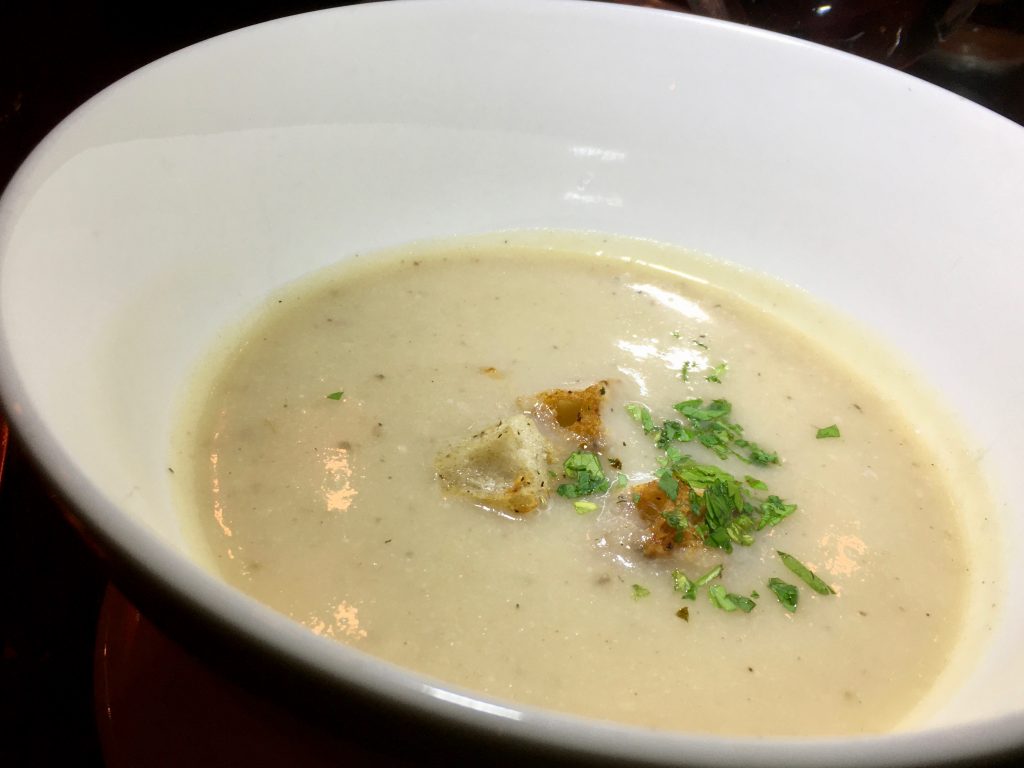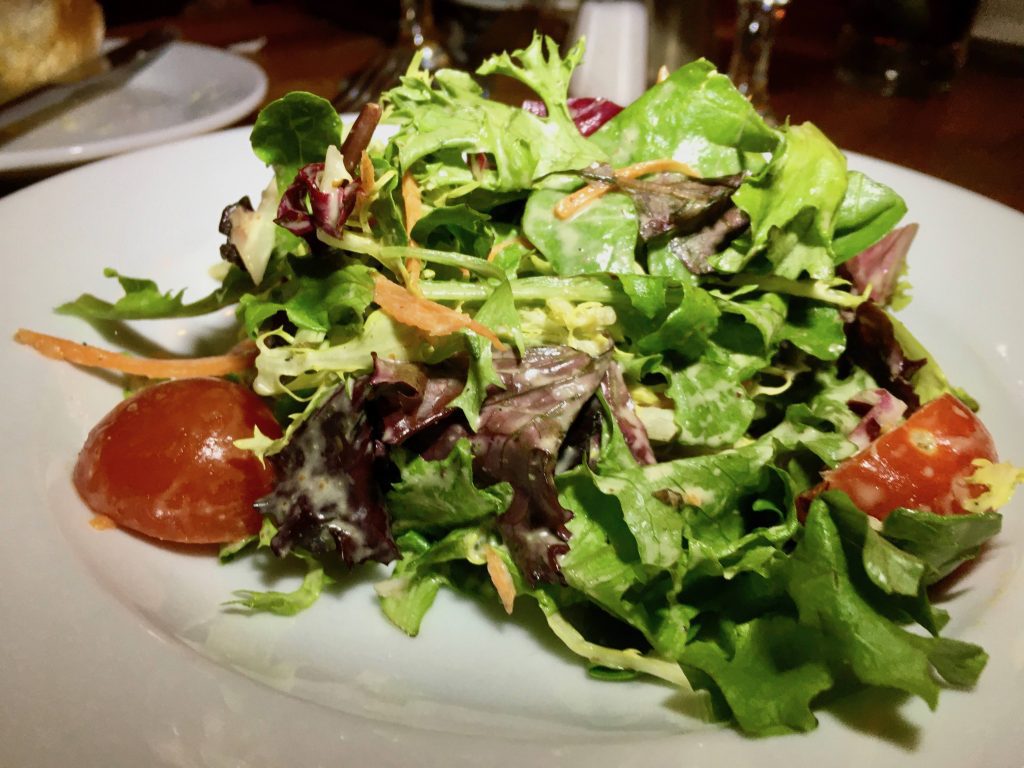 We each opted for the special. Many of us selected the cauliflower soup made without cream (which I'd recommend!); two selected the green salad. Along with our starter, our attentive waitress served us rolls hot from the oven along with butter. 
For entrees, some ate the omelet selecting three additions from their extensive list; two had the coq au vin and I shared the steak frites and the sea bass with a friend. 
The sea bass contained two tender fillets pilled high over a blend of palm hearts, tomatoes and spinach in a white wine sauce. I'd recommend if they offer it.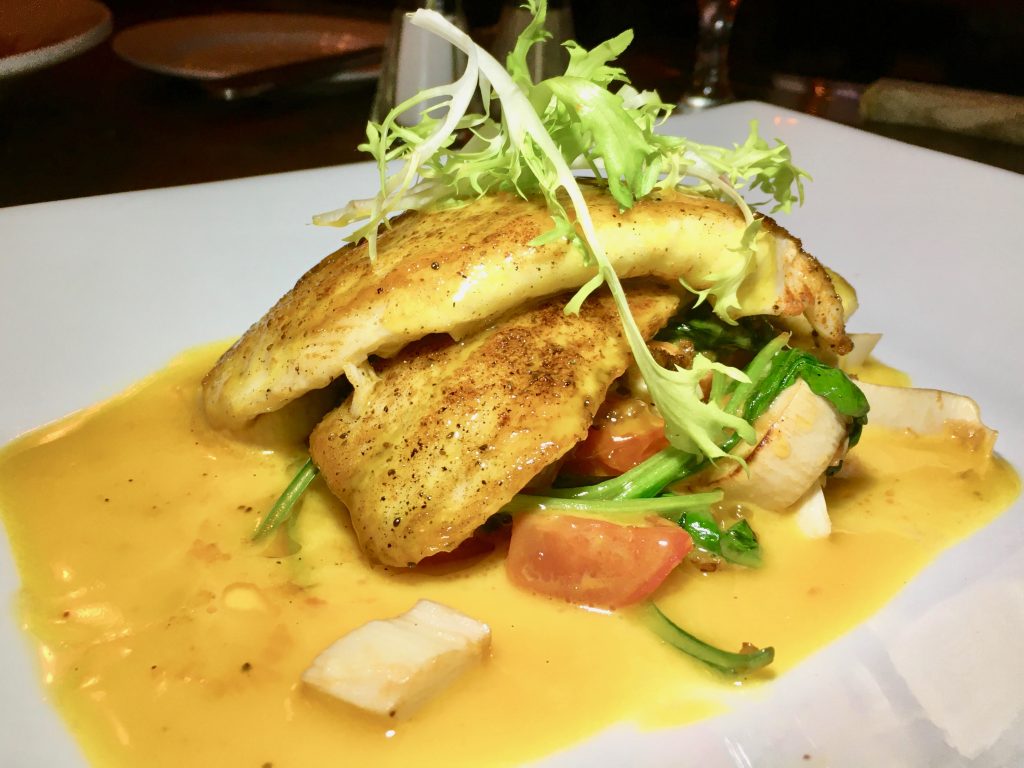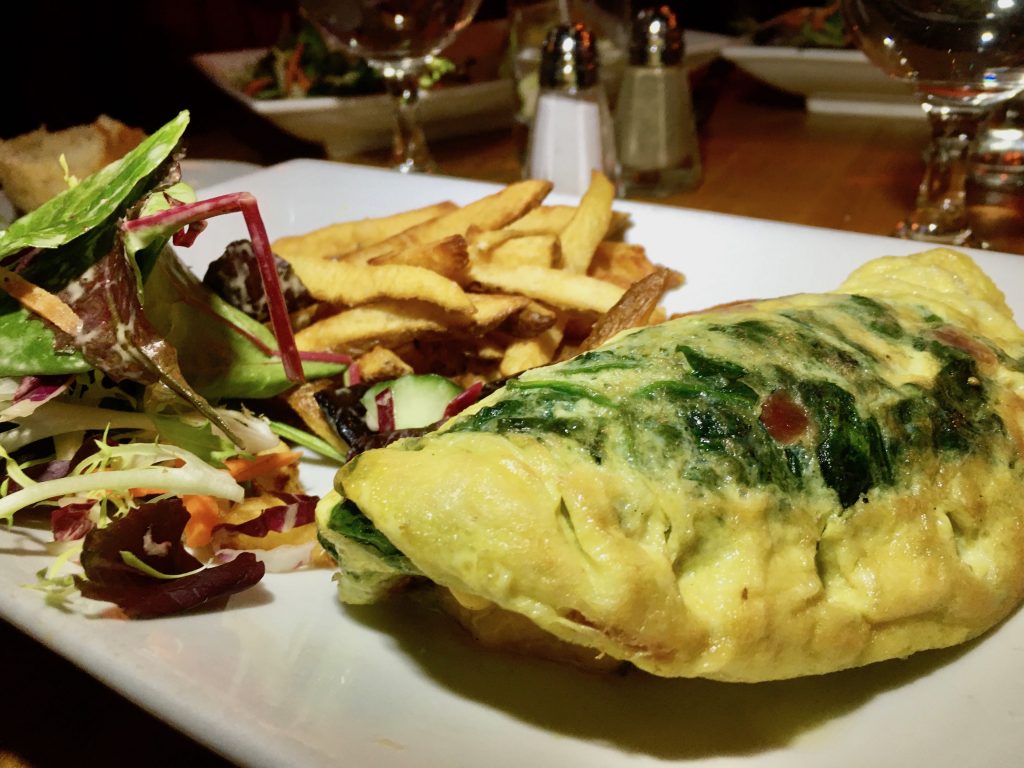 The only miss of the day was the hanger steak so tough it was inedible. When the manager heard which was after we had eaten, he came by to apologize. Said we should have mentioned it earlier and he would have replaced it. He offered us a dessert, which we chose the creme brulee and shared with the table. 
I do recommend a trip to Le Midi; as food and service are good.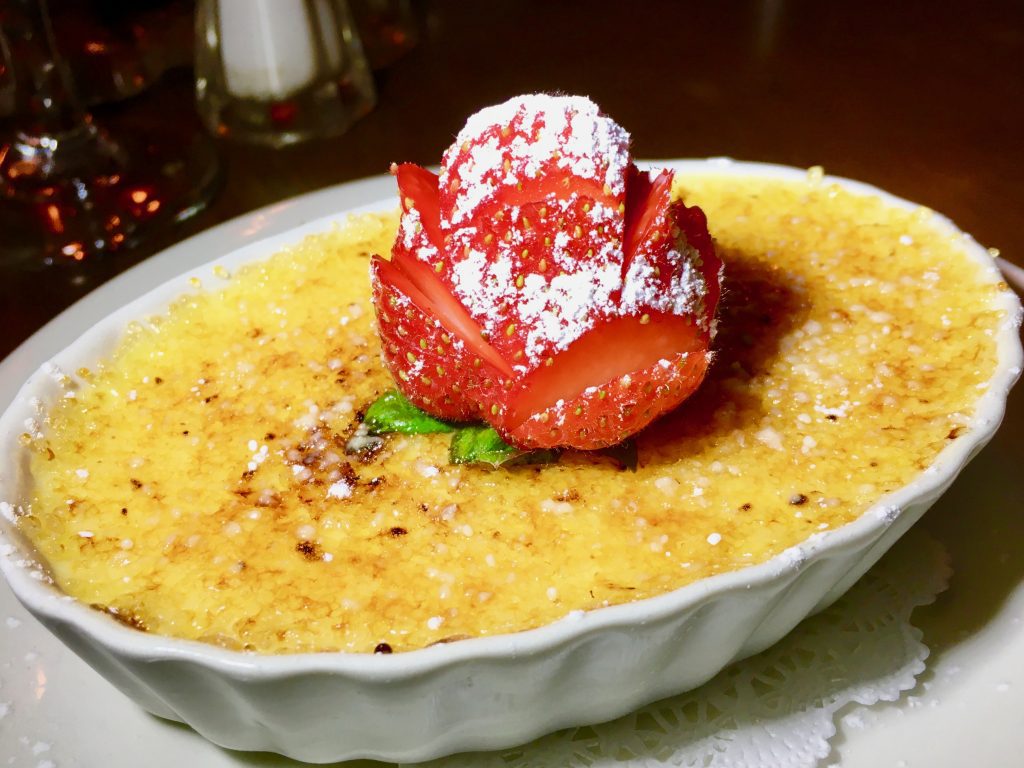 Le Midi Bistro
East Village
11 East 13th Street
New York, NY 10003
(212) 255-8787
www.lemidinyc.com