We were finishing the itinerary for our upcoming trip to Thailand and decided to go out in the hood for a glass of wine and a nibble. I had walked past Mi Garba early that afternoon when out doing errands. It looked inviting.
We got there in time for happy hour  (from 5 to 7) each ordering a glass of their non-buttery Chardonnay (only $9).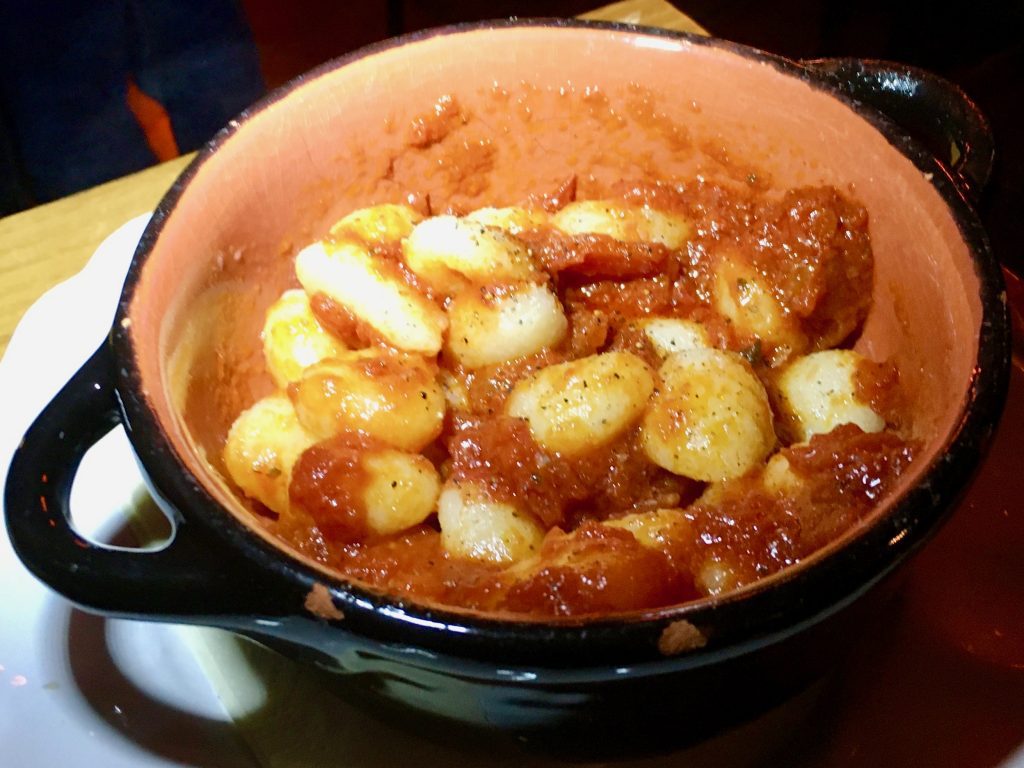 We shared the app of eggplant parmigiana and arugula and Asian pear salad with a balsamic reduction. I'd recommend the eggplant.
Still hungry, we added an order of gnocchi in a Pomodoro (tomato) sauce. Mediocre at best as the gnocchi were a bit gummy and the tomato sauce ordinary.  Stick to the eggplant and happy hour wine if you stop by.
Mi Garba
East Village
129 4th Ave,
New York, NY 10003
1 646-684-4797