Looking for Chinese food one night, we stopped by the newest Hao Noodle in Chelsea. It's similar to the original one on 6th Avenue, serving noodles and dumplings, but this one also features a large section of single-serve skewers. Hao Noodle part of a Chinese chain from Madame Zhu's Kitchen, with an attractively adorned large dining room with tables spaced to allow for conversation even in the noisy restaurant.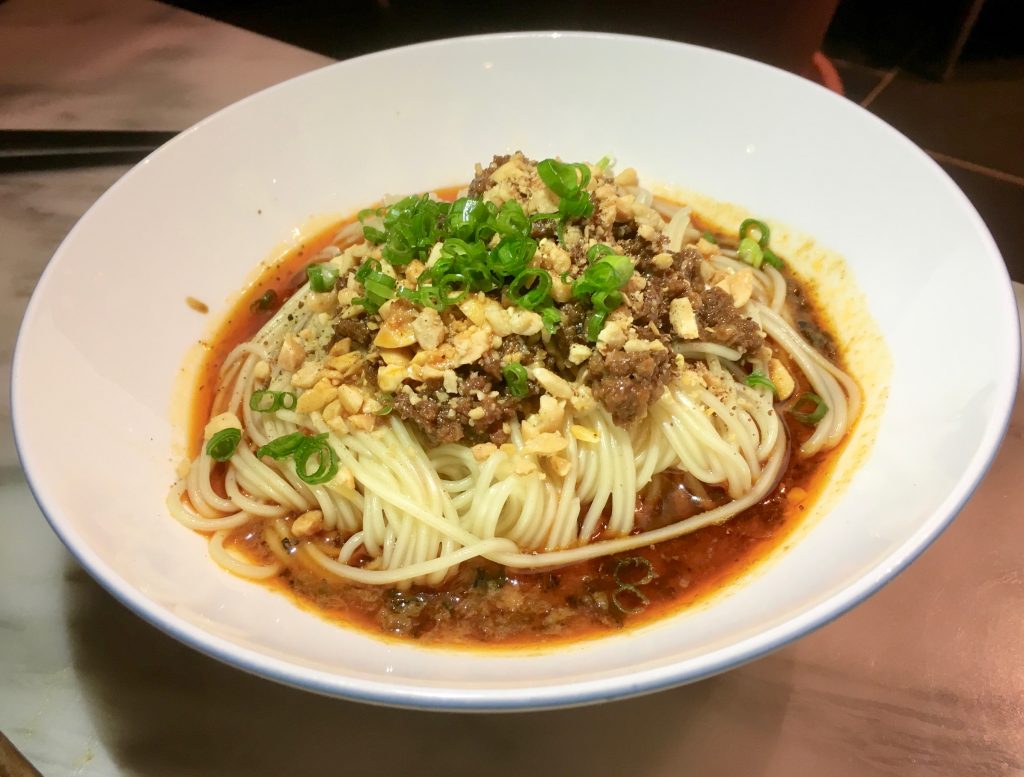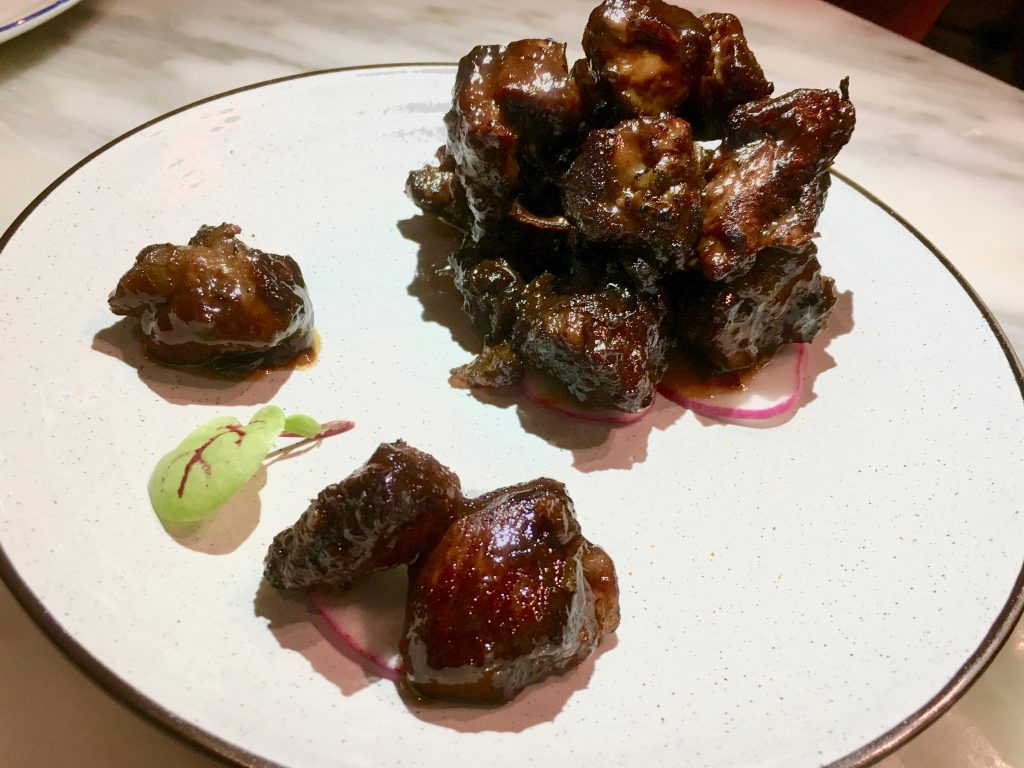 We started with the tiny pieces of spareribs, oddly served at room temperature ($12 ). Next the very spicy flavorful Dan Dan noodles, with crushed peanuts and a minced pork meat sauce (+$3)  so oily we had puddles on our plates and in the serving dish ($12 ).
Having past the open kitchen and seeing the cooks on the line grilling, we opted for the cumin lamb skewers, too (Three for $12). Another dish so spicy (rolled in crushed hot peppers) that my dining partner couldn't eat them. The flavor was good, the lamb tough and overcooked.
Wanting something green, we asked for an order of the pea shoots ($18) in chicken broth. My favorite dish of the evening.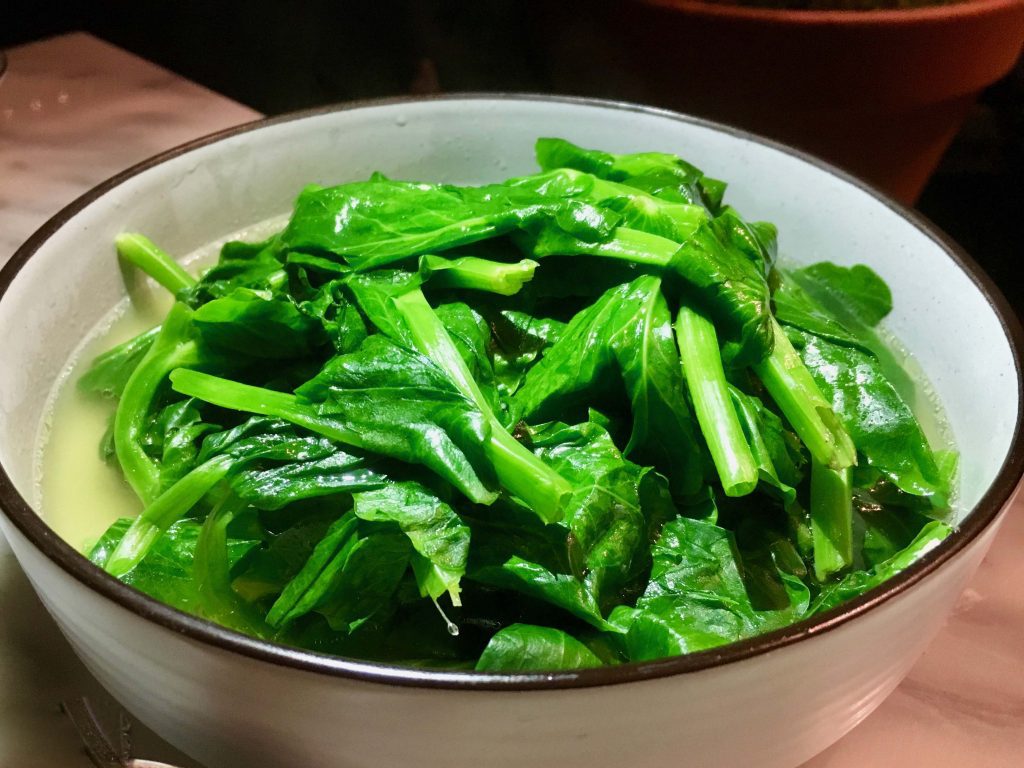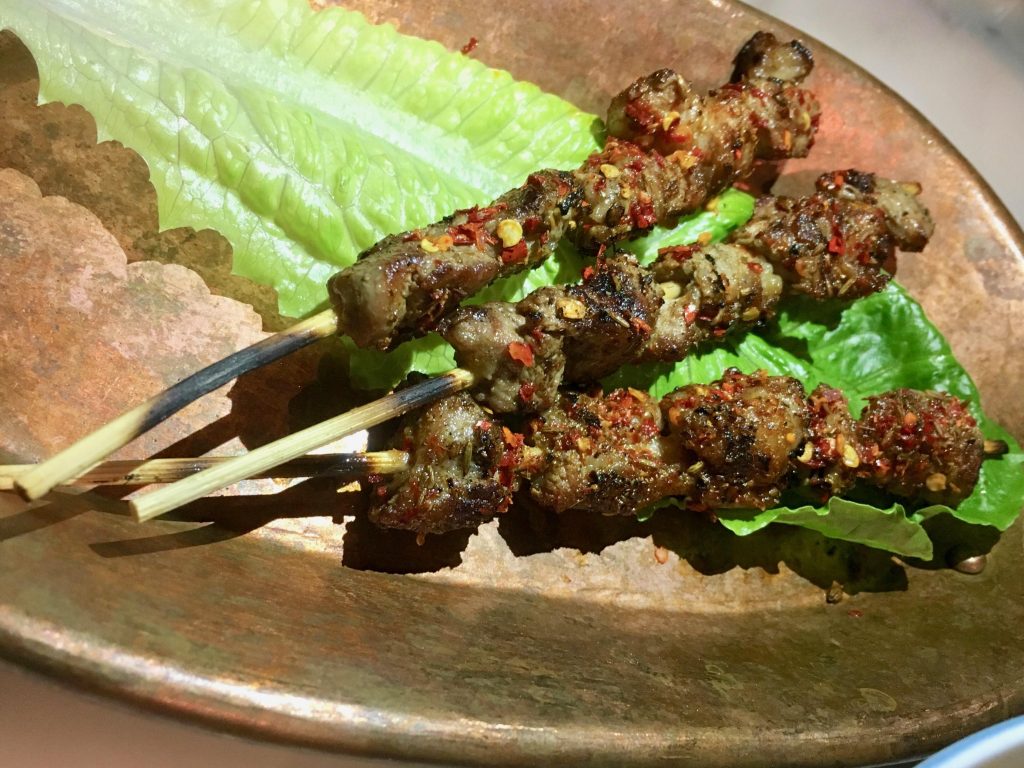 I might go back and try some other items like the noodle soups, as they looked much more inviting.
When we dined, they had not yet gotten their liquor license. Check before you go if you intend to BYO.
Hao Noodle
Chelsea
343 West 14 Street,
New York, NY 10014
(646) 882-0059