We had a very early reservation at Emmer & Rye — which I later learned was mentioned in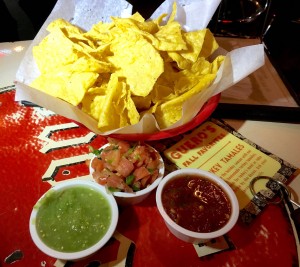 Kate Krader's "The 19 Very Best Dishes of 2016" — but had just arrived at South Congress Street in Austin. Wanting to continue to wander in and out of the funky stores, we decided not to rush off to dinner. We stopped in at Blackmail (1202 S Congress), a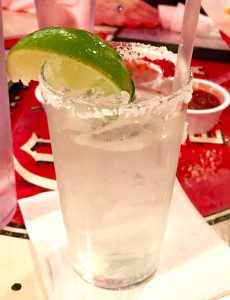 shop that warmed this New Yorker's heart as they sold only black.
Once the shops closed, we opted for Mexican food at Guero's taco bar. I head heard from locals that it was a down and dirty touristy Tex-Mex place with good margies.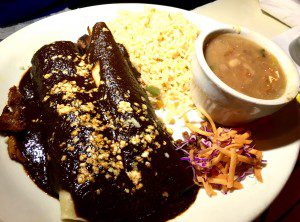 Perfect. I began with their jalapeño rita ($6 happy hour prices!), a margarita made with a spicy tequila that washed down their comp chips and salsas.
We shared enchiladas with the housemade mole ($12.35) and fish tacos each with rice and beans ($11.15), and a fajita salad ($10.59).  Nothing special, but satiating. And after all, we did need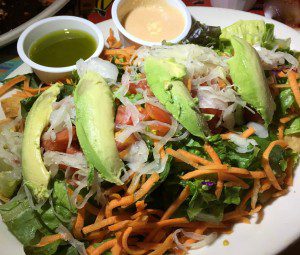 one Tex-Mex meal while in Texas.

– bonnie
Guero's Taco Bar
1412 S Congress Ave
Austin, TX 78704
(512) 447-7688