My kids moved into The Marais area in Paris a couple days before I arrived, so they were not yet familiar with the restaurants nearby.  We chose one with spacious outdoor seating so that we had room for my granddaughters stroller.
As always, we selected a few dishes to share and told our waiter to bring them in no particular order whenever ready. The free-form ravioli had some prawns between two large square pasta pieces with a bland tomato sauce (9€). The three chicken spring rolls were a bit better with a sweet-spicy Thai dipping sauce (8€).
Although the gnocchi looked good, they were chewy and tough even with the added asparagus and Parmesan cream (16 €); we left a lot of that. The best was the fried cod fish with some chips (15€), but not good enough to have us return.
Not a place I'd recommend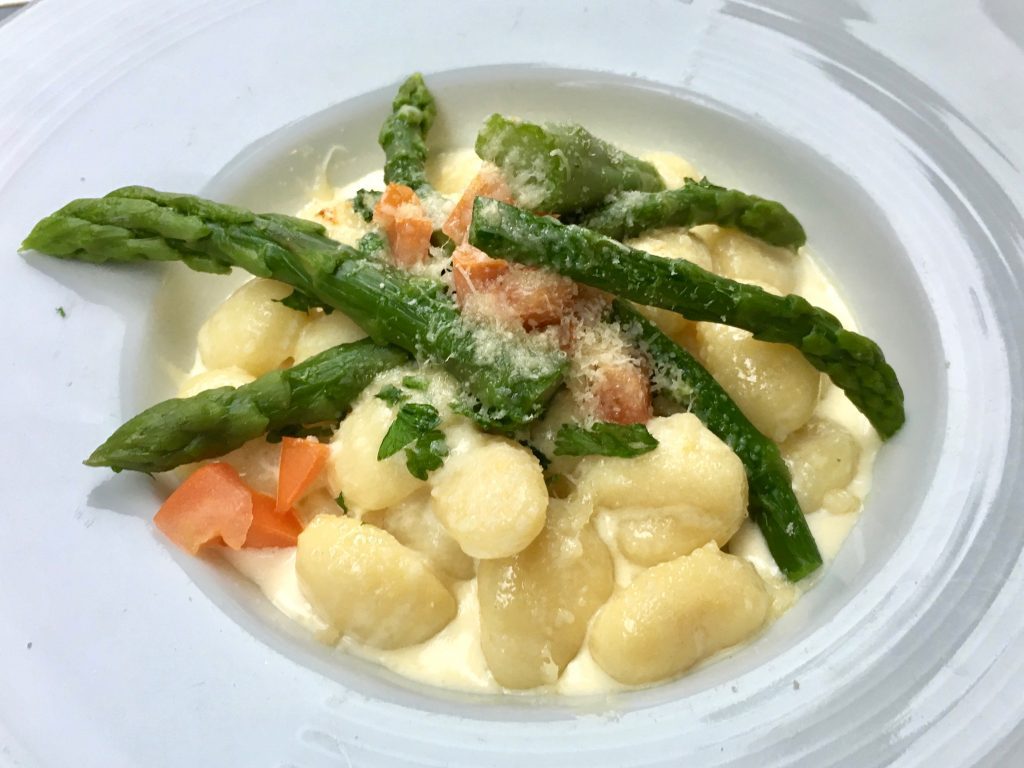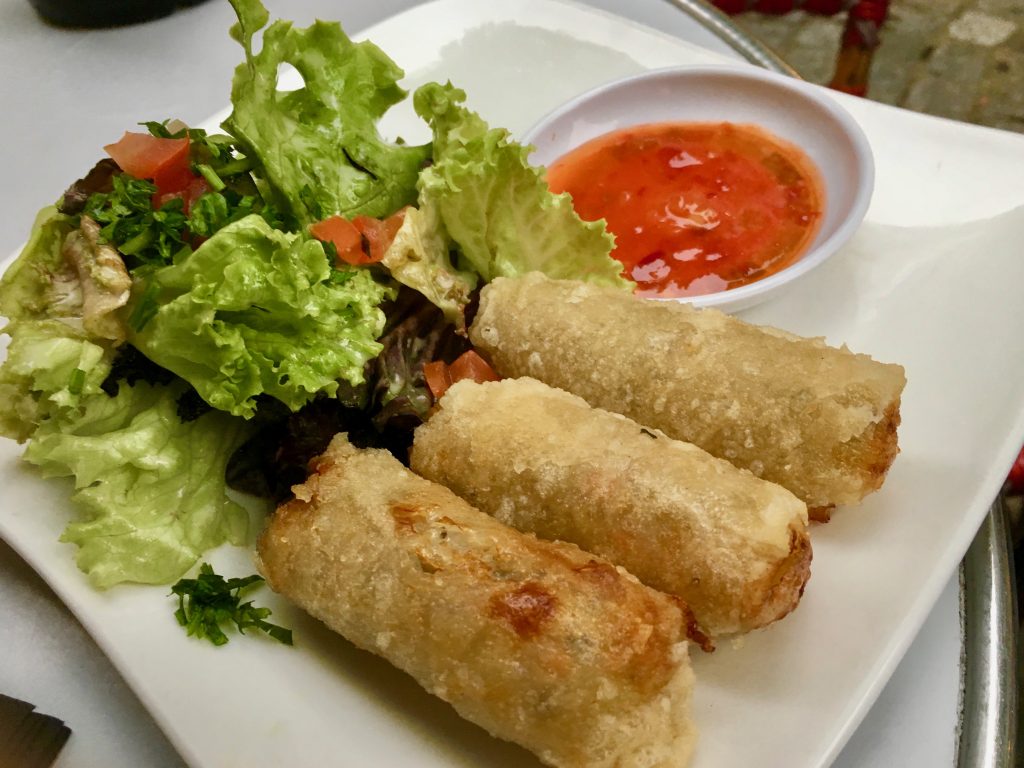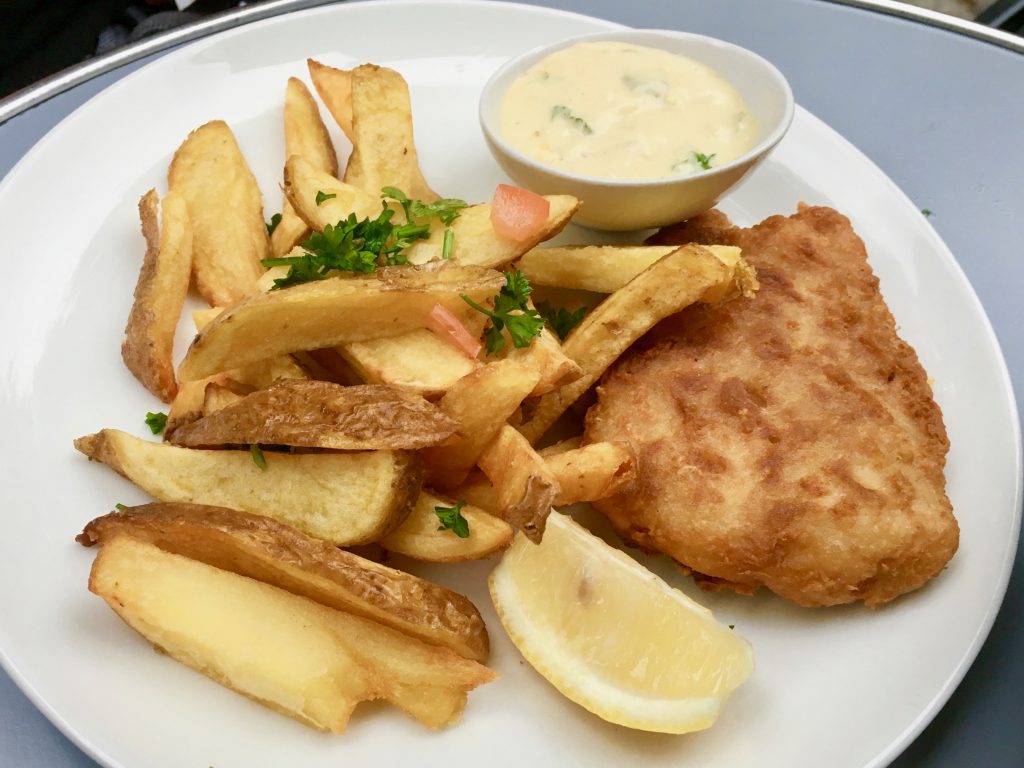 Grizzli Cafe
The Marais
7 Rue St. Martin
Paris 75004
France