Take a trip to Astoria for fresh seafood at Amylos Taverna, a traditional Greek restaurant owned and operated by the Arvanitis family. It is worth it. Jump the N or W train to "Broadway" and then walk the 3 to 4 blocks to the restaurant.
I did recently as their guest, beginning with a Sophist cocktail, their version of an Old Fashion made with Bulleit Bourbon, Amarena cherry, walnut bitters and a black peppercorn syrup. It was hard to resist the butter drenched sliced bread and grilled pita that our attentive waiter served.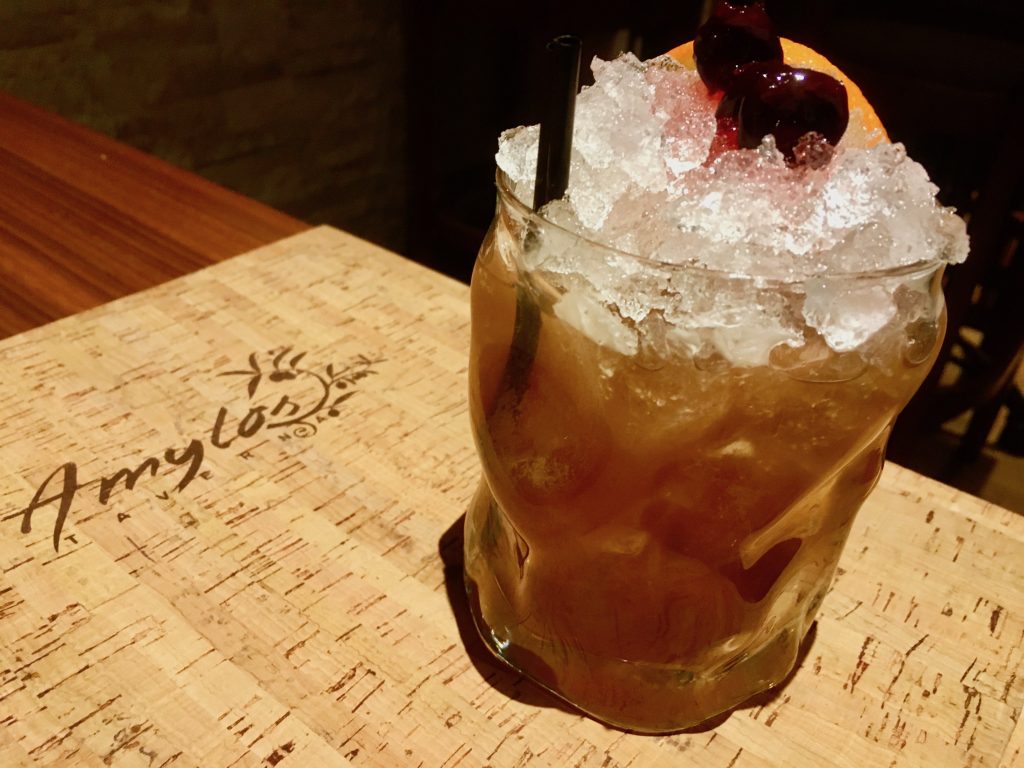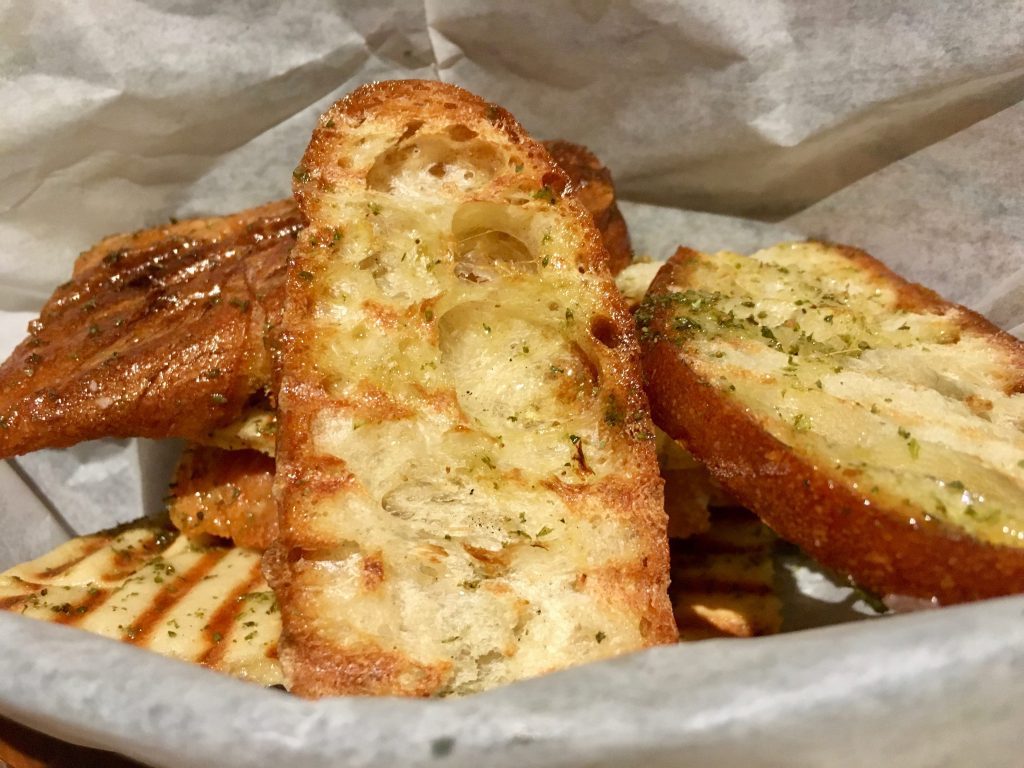 I'd recommend both of our appetizers. The chargrilled sushi-grade octopus ($21) with fava purree (pureed yellow lentils) and capers pickled onions arrives on a plate decorated with a beet colored yogurt. Also worth ordering are the Madagascar flaming head-on king prawns served with a jalapeño aioli. I would have preferred much more heat in the dipping sauce.
The fig salad ($16) comes with mixed greens, three rolled slices prosciutto di Parma, grilled manouri cheese and fresh figs in a vinaigrette.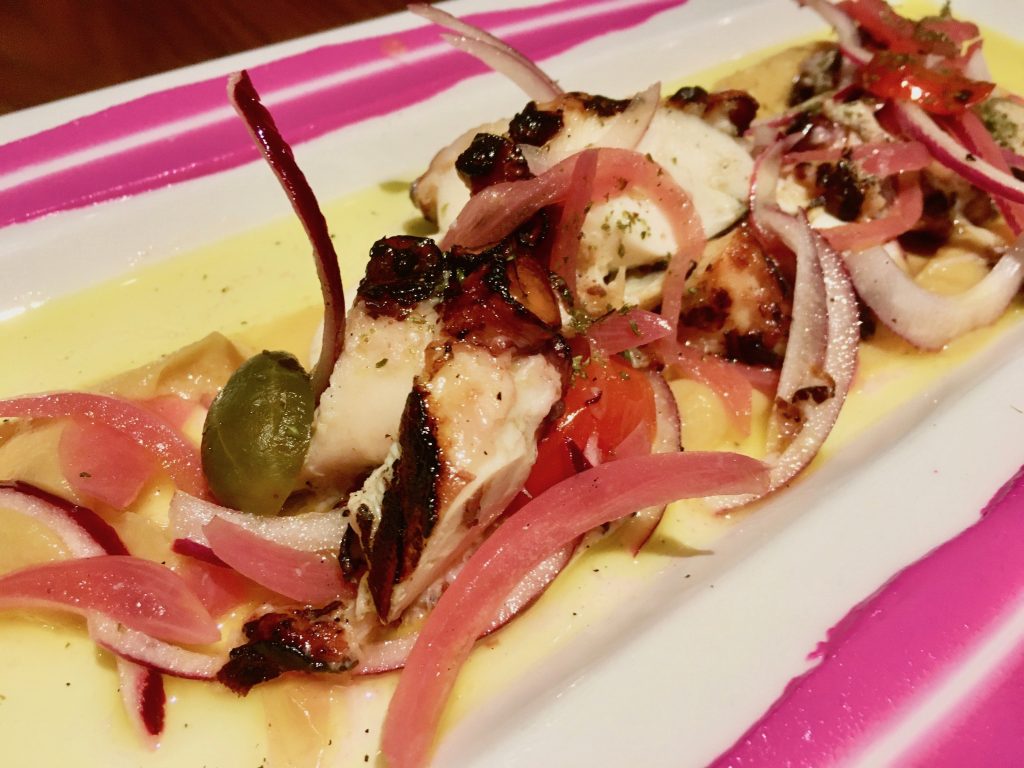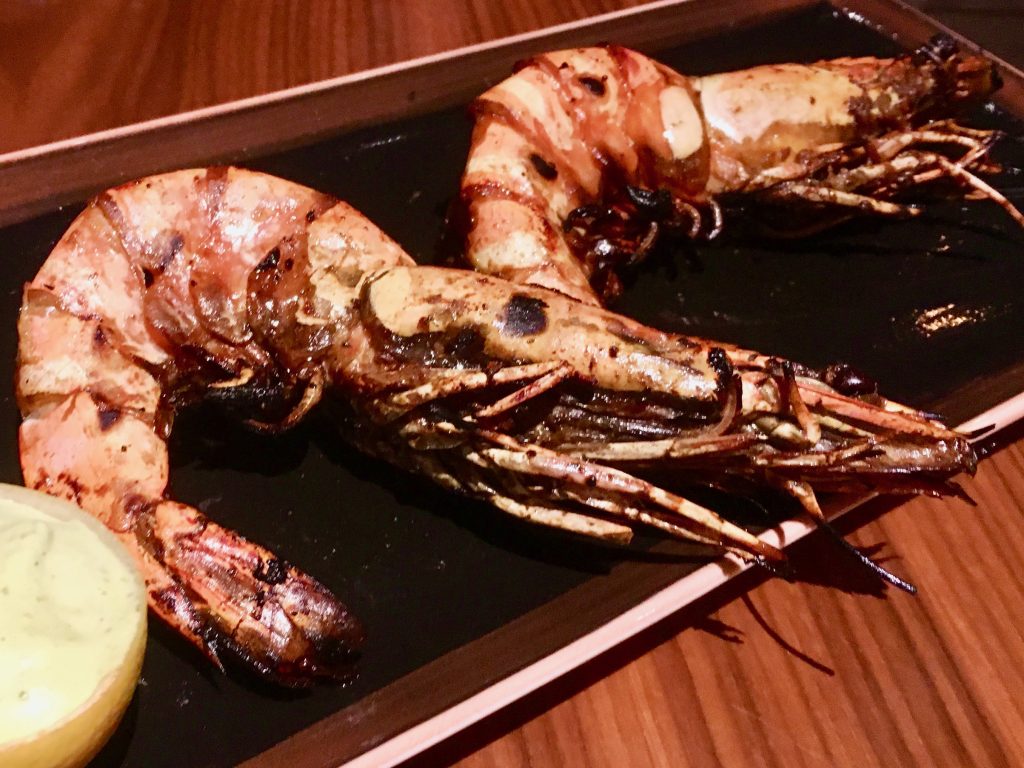 Do order their grilled fish. We shared the freshly caught, grilled branzino (lavkravi, $24) with a side of roasted asparagus ($9).
We also shared a serving of the slow-roasted lamb leftover from the weekend special ($36) with lemon potato wedges. I'd like to sample that again, freshly made.
For dessert, we shared the Ekmek ($11) made with honey syrup with angel hair shredded wheat pastry, creamy custard whipped cream and toasted almonds and requested a side of the unusual fig ice cream that usually accompanies their chocolate lava cake!
Amylos Taverna
Astoria
33-19 Broadway
Astoria, Queens, NYC
(718) 215-0228