From the website, I knew Fournos Theophilos was a fast-casual place to get a quick Greek meal but both I and my friend misinterpreted the fact that there was table service upstairs — at least not during lunch.
Sadly, I oh, so dislike food halls like this! To say Fournos was disorganized is being kind.
We had opted for the hot lunch, so we had to stand in one line to first order our base (either orzo or lentils and rice, I chose the latter, fakorizo). We then moved to another line for the other selections. My first option was a choice of two of the four sides. I took their version of mac and cheese made with Greek cheeses and a very tasty spinach salad sprinkle with crumbled feta and chopped walnuts. I recommend the latter.
My friend also had the spinach salad plus the tomato salad over fresh greens. We each chose one of the sauces: fava (yellow split pea) spread and the Kopanisti cheese spread. We didn't like either. Finally, for the main dish  ($11.90), we both selected the roasted lamb with chickpeas, crispy pancetta & mint Greek yogurt sauce. The lamb was as you expect from a Greek restaurant, wonderfully tender. We then paid for that main dish.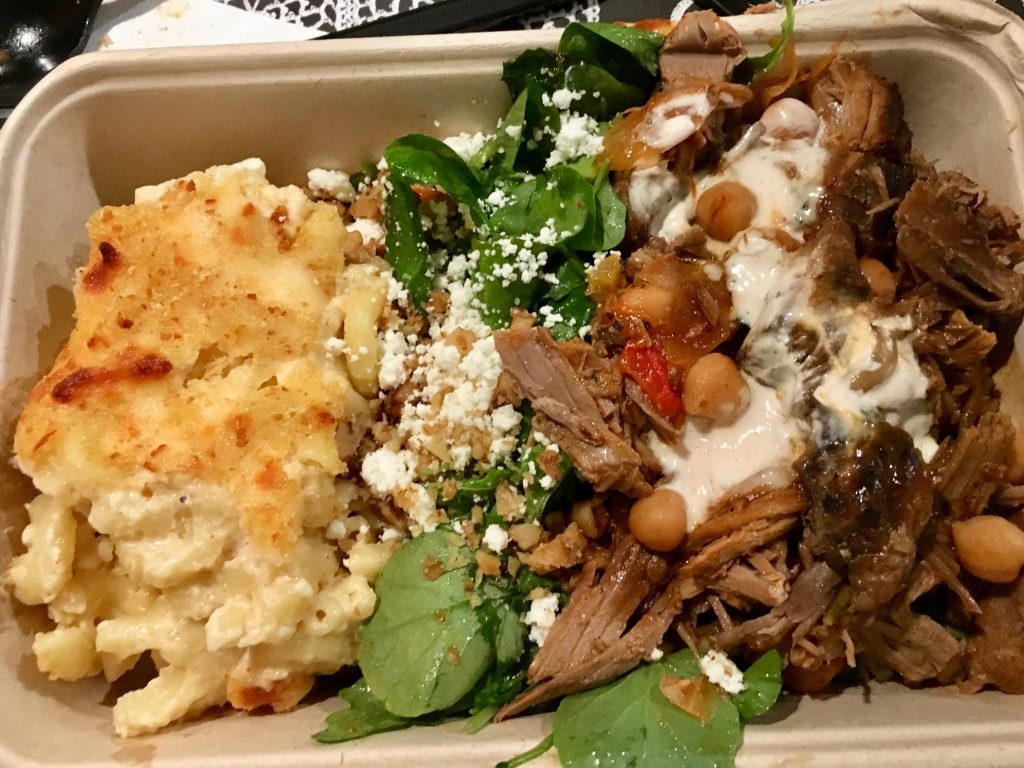 Wanting the creamy tomato soup ($4.50 small) and some sparkling water ($3.20), I had to stand in another line. We also wanted to try a small spanakopita, the classic Greek spinach and phyllo pie. (Skip that as the small one was all dough, very little greens ) and baklava. We chose the mini chocolate ones — worth every calorie! Not to miss.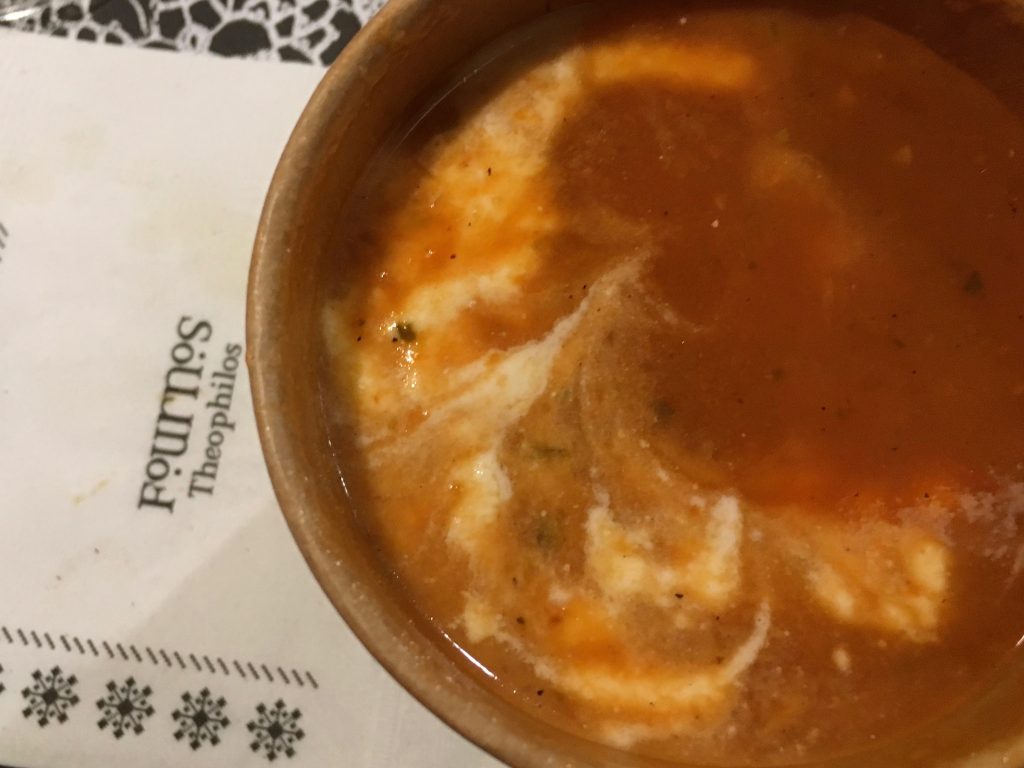 We weren't done with lines yet. We had to pay again for our extras. By the time we made it up the stairs to a table, we were exhausted!
What a disorganized food hall!! They'll need to get organized to stay in business.
Fournos Theophilos
45 W 45th St
New York, NY 10036
(212) 278-0015