After a board meeting, we went around the corner to grab a drink and a bite at Bo's Kitchen & Bar Room.  The noise level was almost deafening. Okay, that's a tad hyperbole! yet we almost had to scream to hear.
We ordered Old Fashioneds ($14) and some sliders to share.
While waiting for our Bourbon Street sliders (3 for $16), we noticed the enticing aroma from the oh-so-close table next to us. Our neighbors Owen and Steve offered us a taste of their apps of blistered shishito peppers ($13) dusted with Grana Padano and their crispy alligator ($16) bites along with some nicely spiced chili aioli.
Our three sliders arrived with some fries. The La Frieda patties (a tad overcooked) came topped with a chunk of bacon, a pickle (we asked for more!) and a smidgeon of BBQ sauce on the brioche bun. Steve and Owen's bites were a much better choice!
Nice place to stop by for a drink, if you can handle the noise.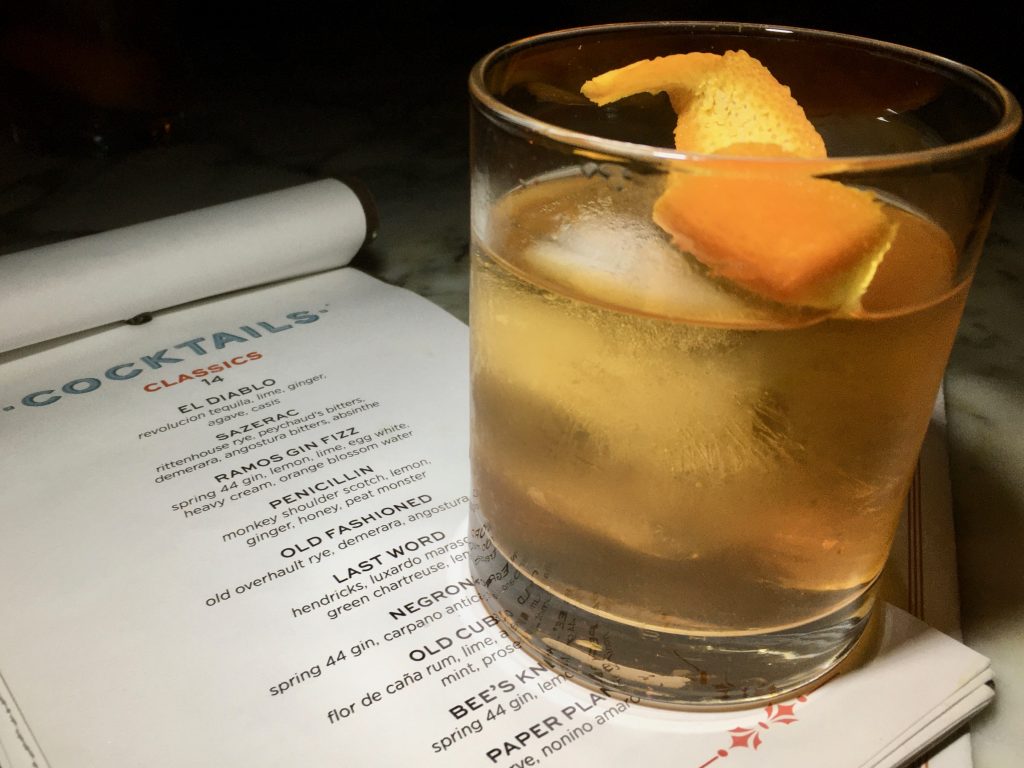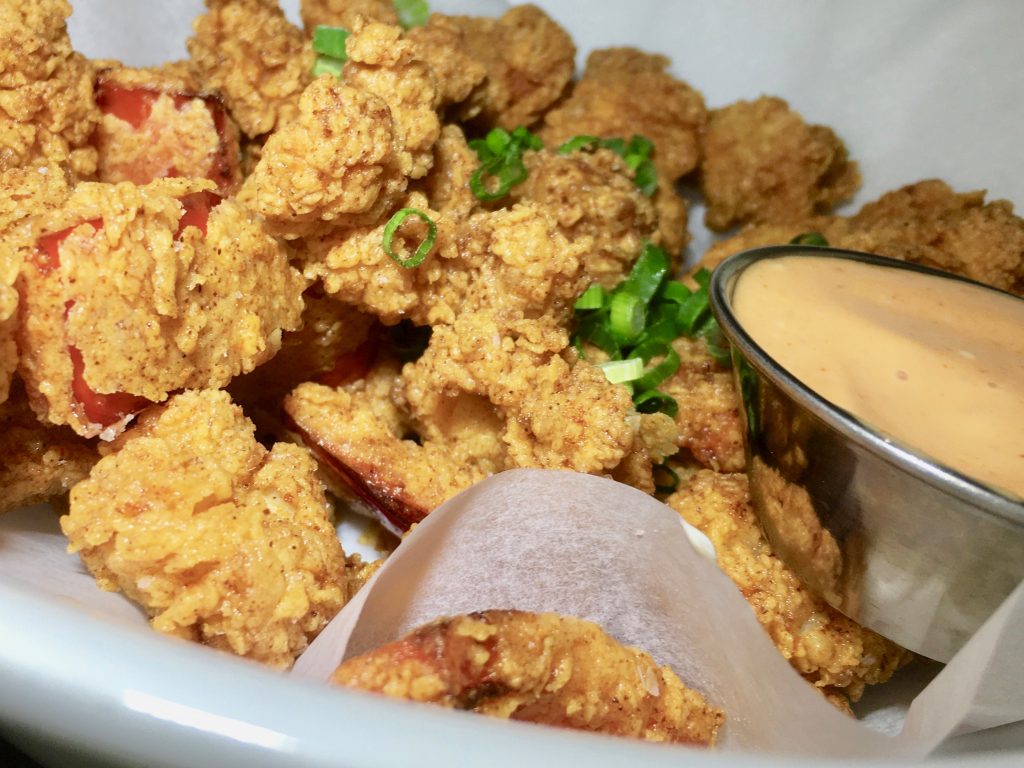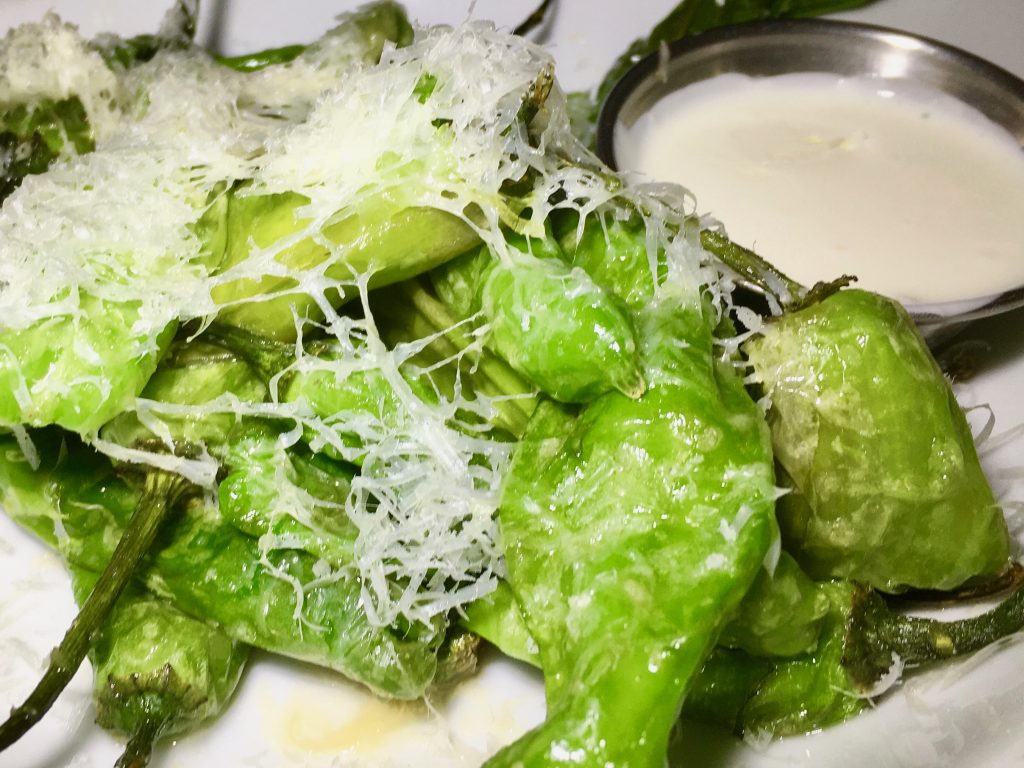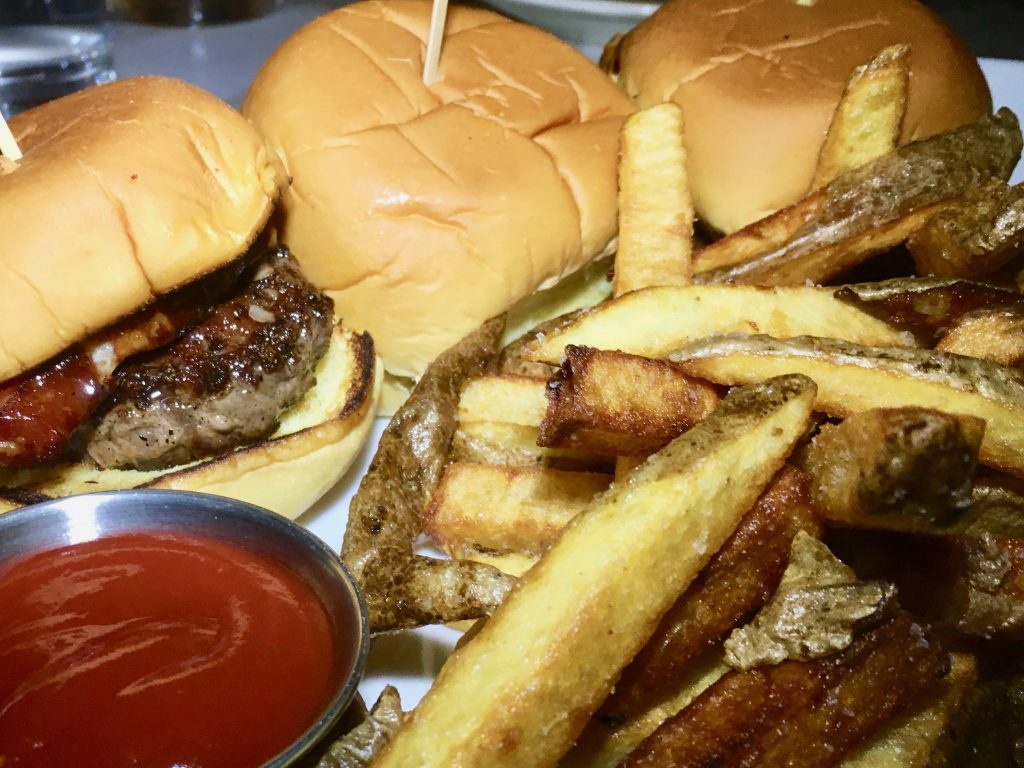 Bo's Kitchen & Bar Room
Gramercy-Flatiron
6 West 24th Street
New York, NY 10010
212.234.2373