I should head to Gotham Bar & Grill more often, as it had consistently good food and service.  This time we decided on the greenmarket prix fixe lunch for $38, sharing each course. Gotta love a restaurant that knowing that, divides each of our dishes (other than the single soft shelled crab!).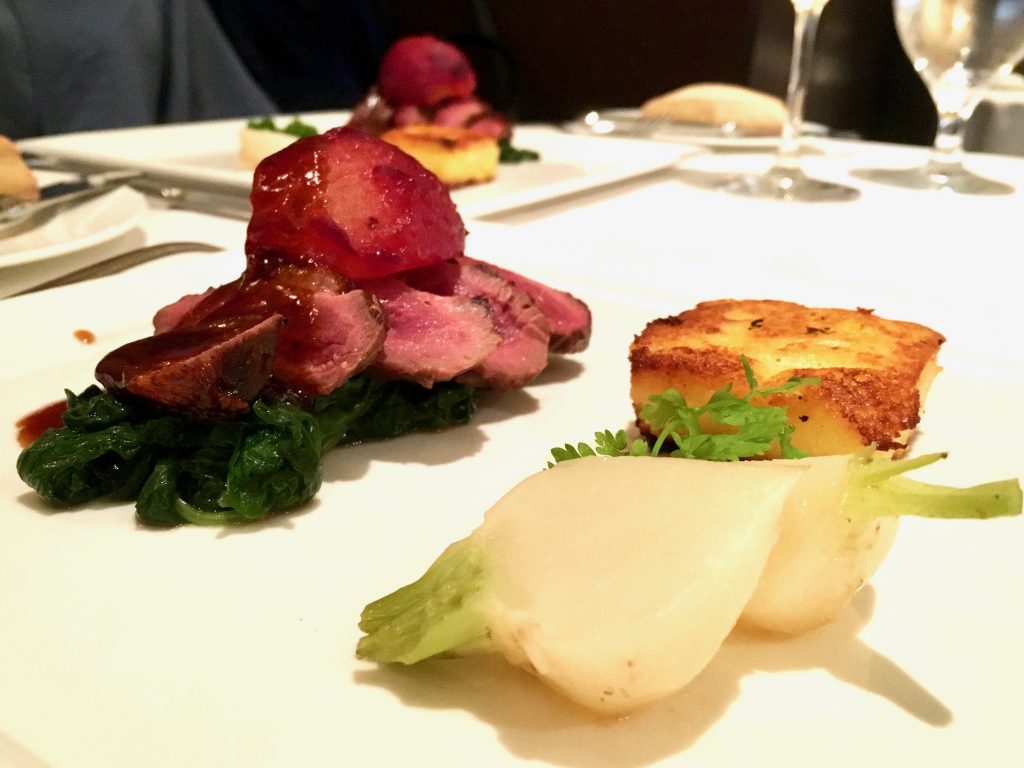 The refreshingly smooth heirloom tomato gazpacho contained chunks of compressed melon, cucumber and chopped Marcona almonds seasoned the Thai basil. The least spectacular was the summer veggie salad with beans, stone fruit and gold tomatoes all in a dill yogurt dressing.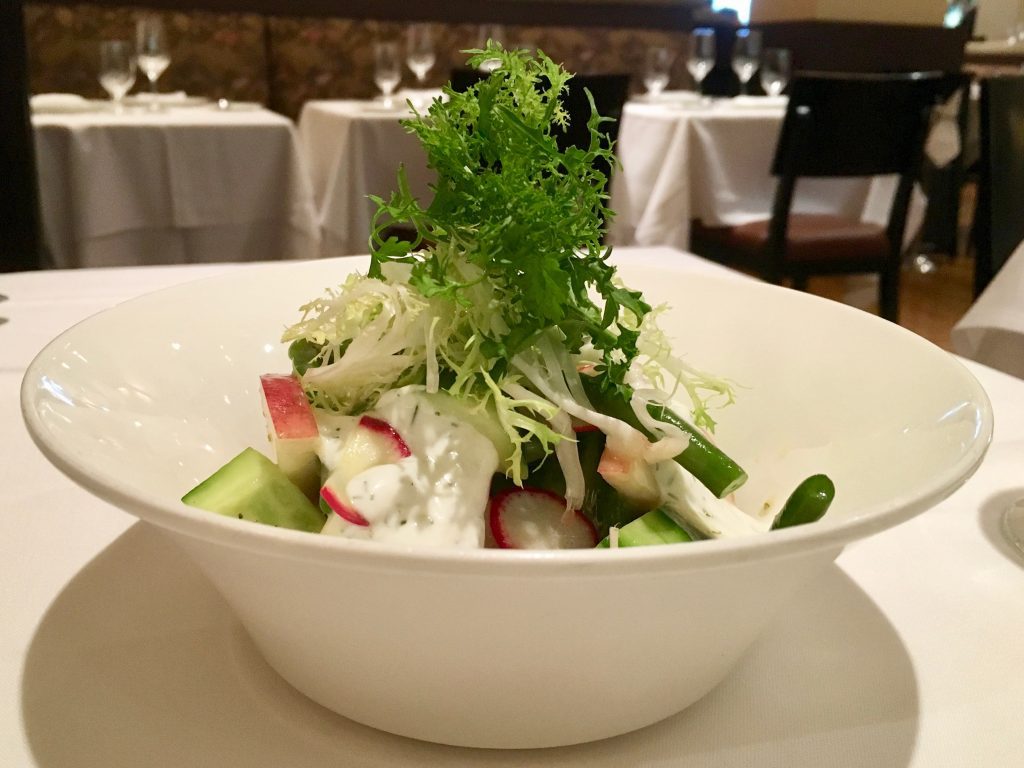 For our main course, we split the perfectly cooked pan-roasted branzino over quinoa with diced squash, smoked eggplant and avocado; and cooked rare duck bread over sautéed greens, topped with a roasted plum and grilled polenta with turnips.
We thought we had only had dessert since it was part of our menu. Wow. If it's on the menu, don't miss the simply divine vanilla parfait, topped with lemon sorbet and fresh blueberries. Also decadent was the warm Gotham chocolate cake with salted almond ice cream. Or for that matter, most anything from Pastry chef Ron Paprocki.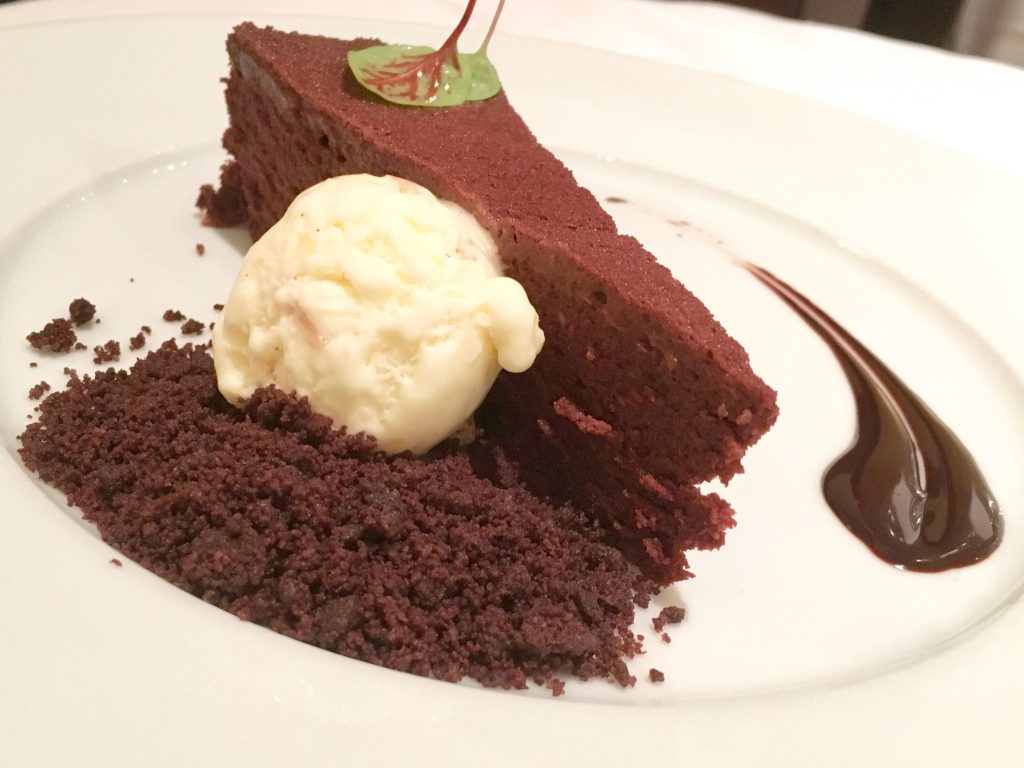 Gotham Bar and Grill
12 East 12th Street
Between Fifth Avenue & University Place
New York, NY, 10003
212.620.4020