Senza Gluten is not the most organized or together restaurant that I've visited, but I'd still recommend it for celiacs or those allergic to wheat as there they can enjoy pancakes, French toast and more. Senza Gluten is a gluten-free small restaurant just north of Houston on Sullivan Street.
We began by ordering cocktails, being surprised when we were told they couldn't make our first two selections as they were out of bitters. How could a bar be out of bitters??  I ended up with a refreshing Moscow mule served in a copper mug ($16) made with Stolichnaya vodka, lime juice and Brooklyn's Q spicy ginger beer.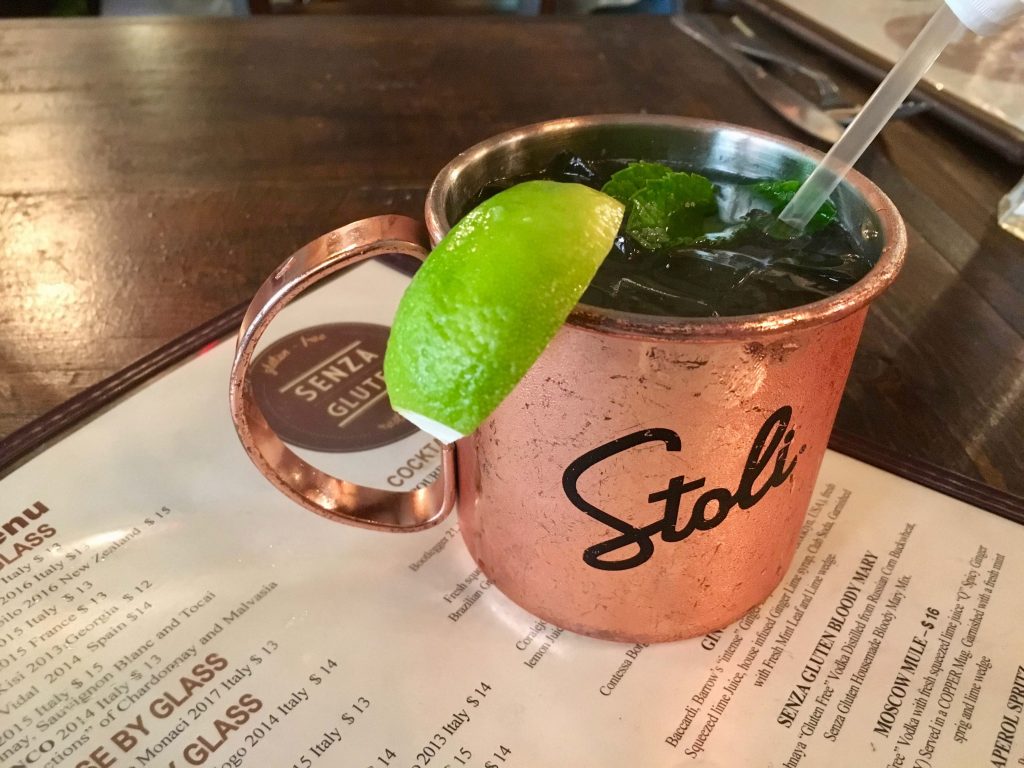 Thinking it would be full of gluten-free pastries, we asked for a bread basket. We should have read the menu more carefully. That contained nothing but slices of their baguette. Disappointing. Not worth the $4.95.
Our celiac friend indulged in French toast that she drizzled with maple syrup. That dish came with fresh fruit. We had omelets ($17.50). My chevre and baby spinach was a tad overcooked. The omelet came with a lightly dressed salad and perfectly cooked red potatoes. I would have eaten twice as many.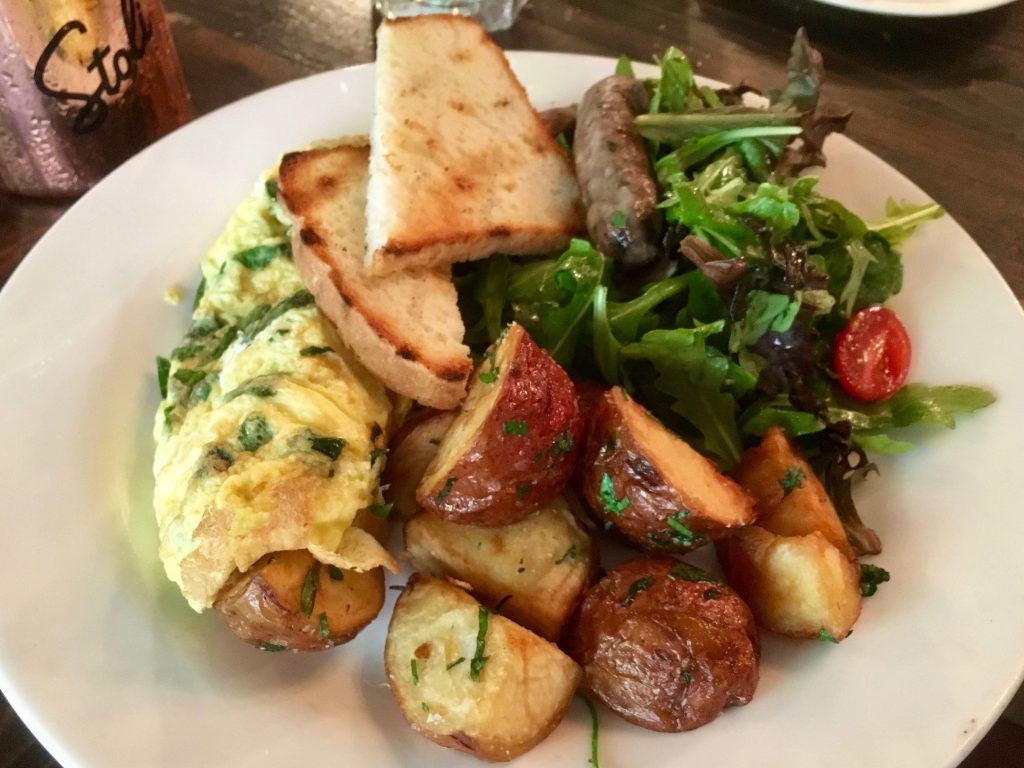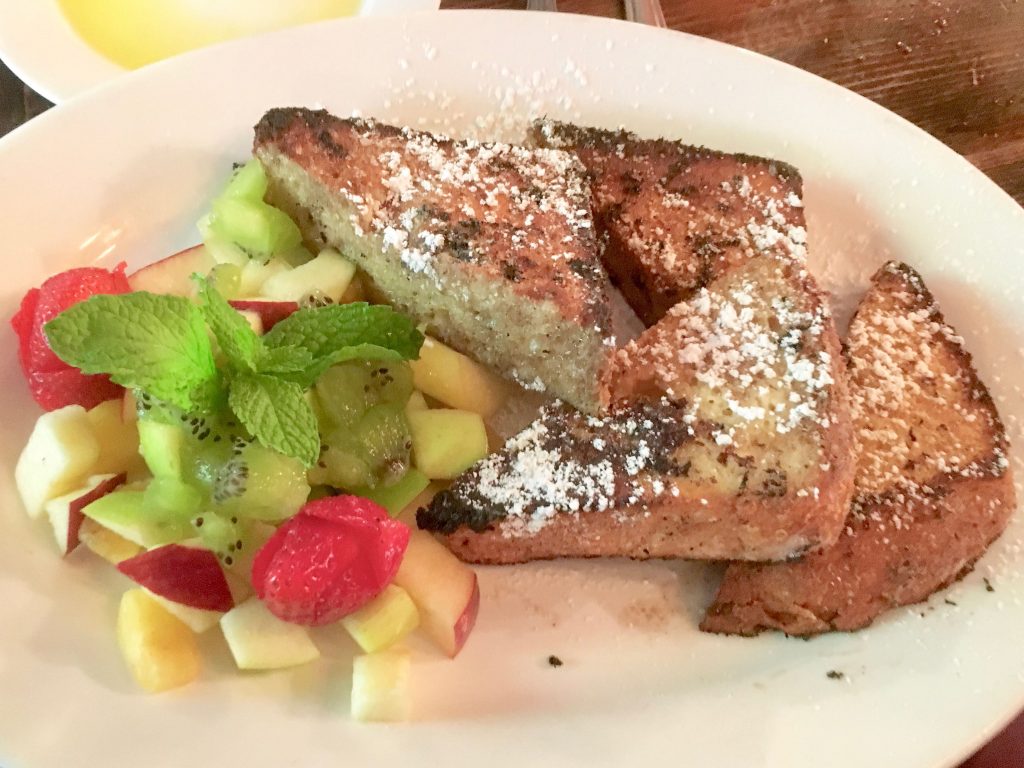 I'd recommend for those who need to avoid gluten.
Senza Gluten
Greenwich Village
206 Sullivan St
New York, NY 10012
212.475.7775