This time I was invited to sample the new brunch at the Garden Court Café at Asia Society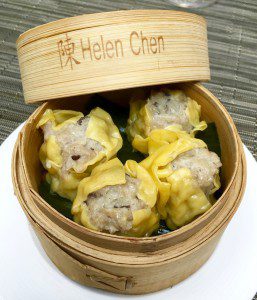 on Park Avenue near 70th Street operated by Great Performances. They now offer housemade ginger scones ($5) and various egg dishes including an omelet, a breakfast congee and French toast. The omelet of the day I was there (a Swiss cheese one) didn't intrigue us, so we opted for their Asian lunch offerings.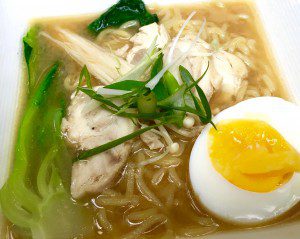 We began with the four bite-size house made gingery pork siu mai served in an Asian steamer basket with a side of black vinegar/soy dipping sauce.
We then ordered for the miso chicken ramen ($18), asking if they could split it so we could share. Our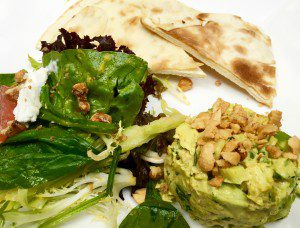 server happily accommodated, giving us each a bowl of soup filled with ramen noodles, poached chicken, shiitake mushrooms, scallions and baby bok choy all topped with a soft-cooked farm egg. Worth trying.
I'd also recommend their version of a curried chicken salad that I like to make with fruit and nuts; they use chopped peanuts, I use almonds. Both are delicious. Theirs comes with toasted naan and a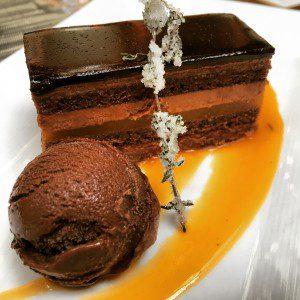 salad of greens, scallions, celery, radish, a few walnuts and a dollop (way too tiny) of goat cheese in a light Asian-flavored vinaigrette. With that we had a side of steamed spring veggies, which that day were asparagus, leafy greens and snow peas ($5).
Save room for dessert – as the chocolate apricot terrine, sitting in a puddling of apricot-thyme coulis with a side of chocolate sorbet ($12) is worth the calories.
– bonnie
Garden Court Café
Upper East Side
725 Park Avenue
New York, NY 10021
(212) 570-5202