Having read that dinner reservations at Frenchette "are scarcer than Burgundy truffles," we decided to go for the lunch they began serving in the fall. I learned that you sometimes may even be able to get at a table as a walk in. We had made a reservation.
(NB: This may now be a bit more difficult as Frenchette just won the James Beard Foundation's Best New Restaurant 2019 award!)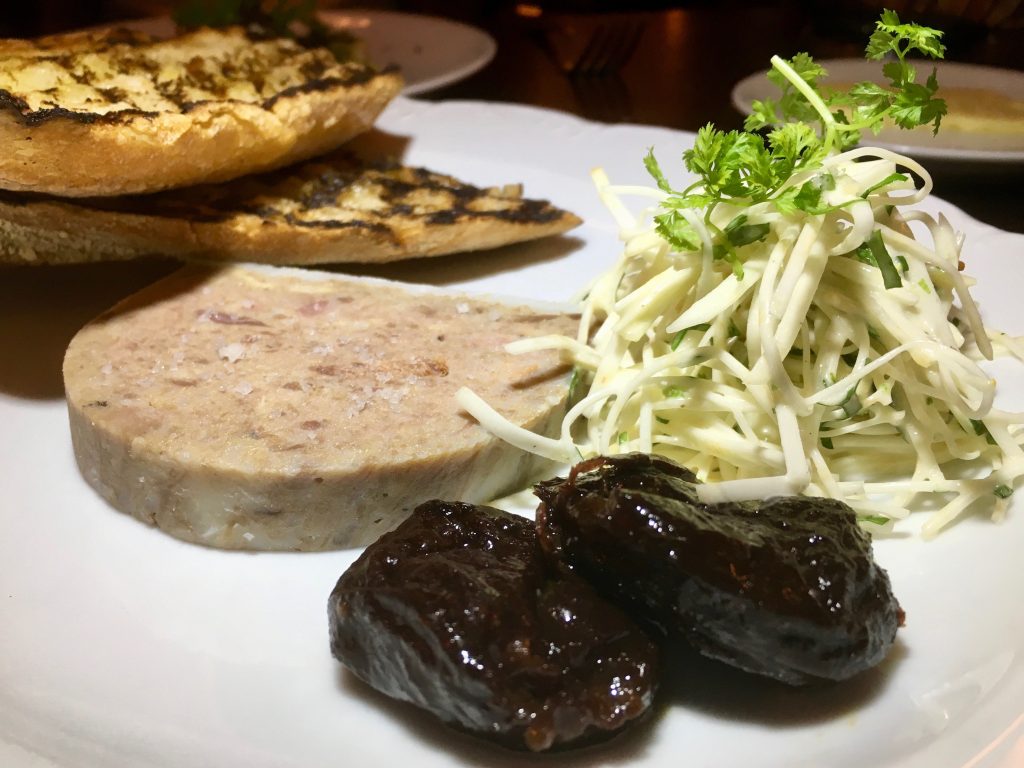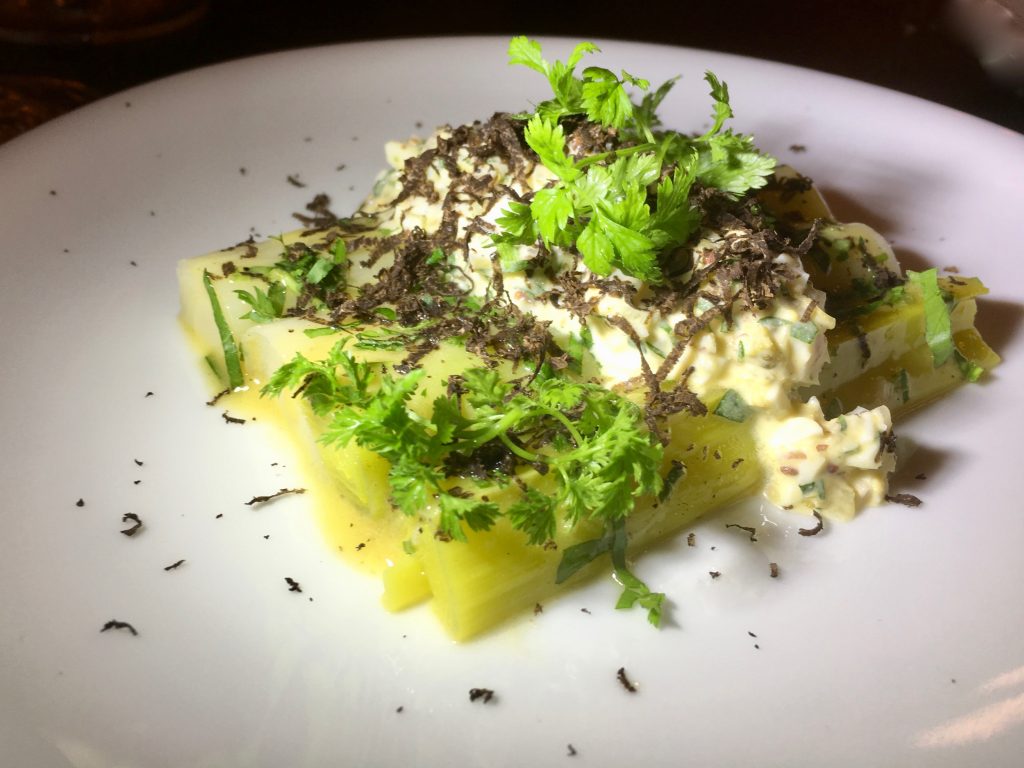 I dined with my friend, Italian winemaker Alessandro Pasqua. His publicist had asked the restaurant whether he could bring a bottle of their new Pasqua 11 Minutes Rosé (*) to sample with our meal. She was told, "we have a very strict policy for not allowing outside wines." Instead, we ordered a bottle of the rich Arianna Occhipinti, Il Frappato, Terre Siciliane IGP 2016 ($105).  All wines offered are naturally produced.
Their menu is French-ish with some German-style dishes, some Italian and more. Hence the name French"ette." The service is good, food generally exceptional.
For apps, we shared the duck and pork rillettes with celeriac slaw, Armagnac-soaked prunes ($19) with a grilled baguette and my favorite, the four poached leeks in a light gribiche (cold chopped egg) sauce.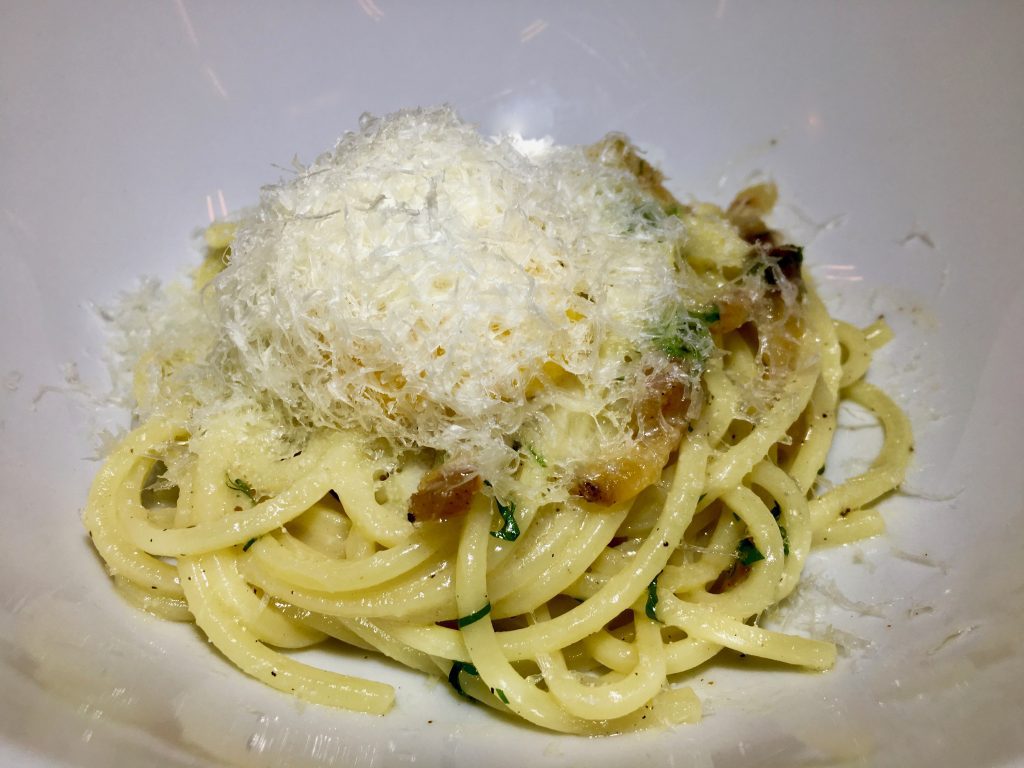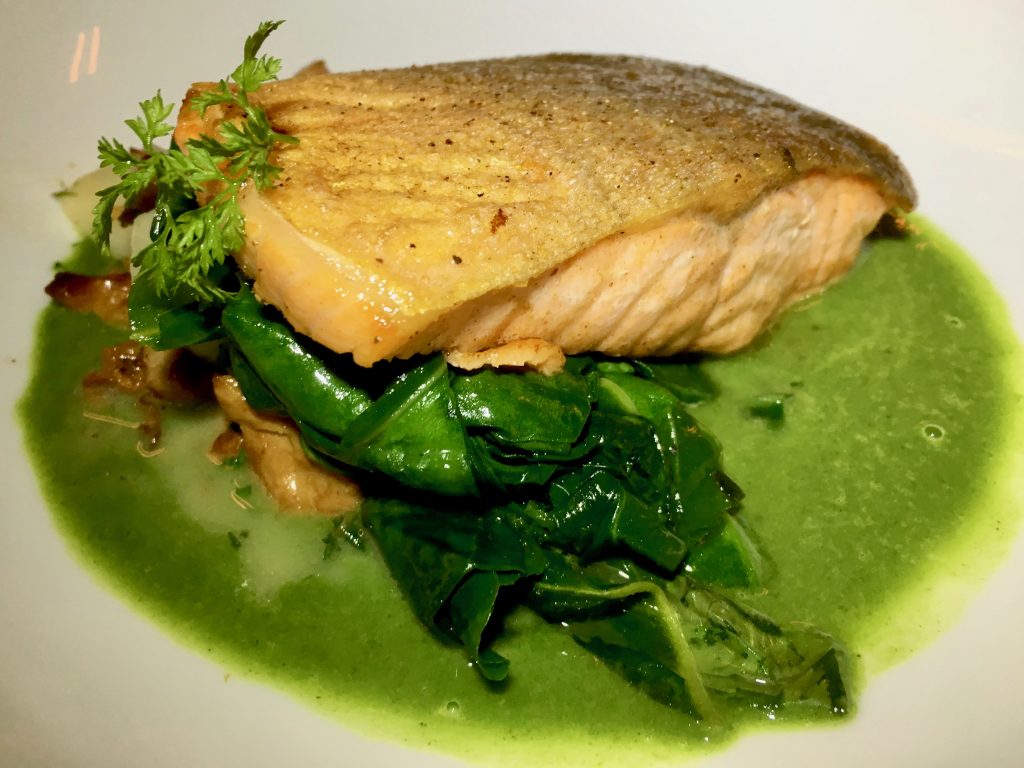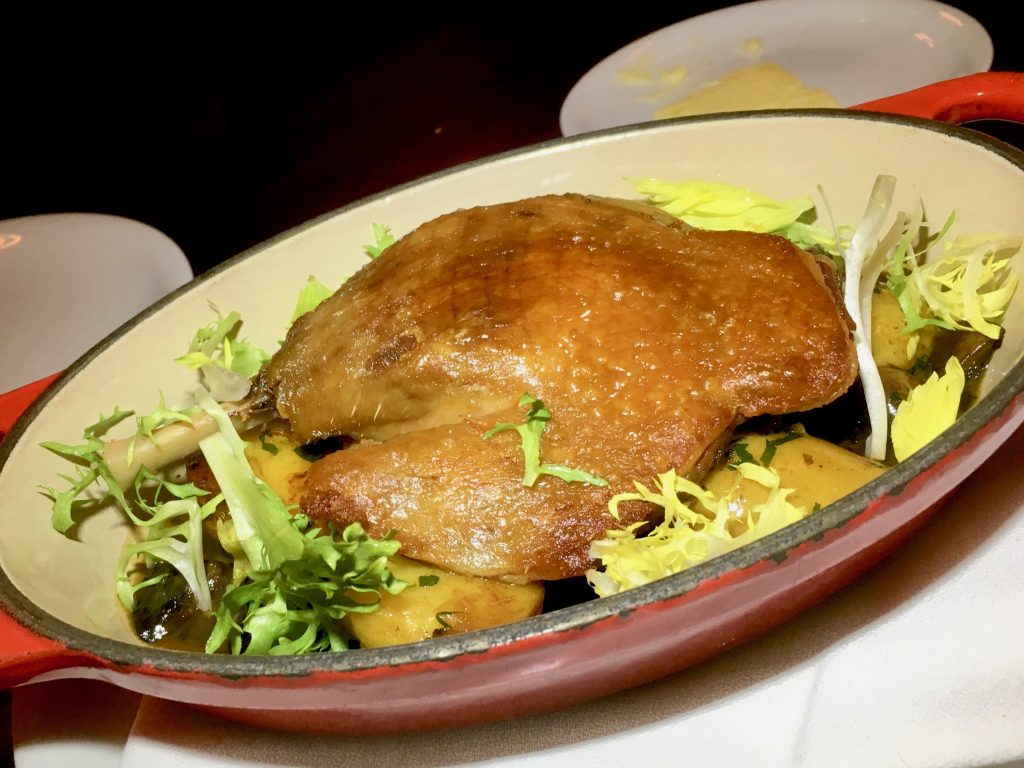 Next, we enjoyed our pasta course as an "app" portion of spaghetti carbonara. It was made to order and took longer than the other pasta. They make the dish with whole wheat pasta cooked al dente topped with shredded Pecorino and crispy guanciale.  We needed to toss in the egg yolk to finished the luscious sauce ($22). A perfect sized portion for sharing.
The wonderful and oh, so French duck confit came with roasted potatoes, sliced mushroom and lots of cipollini onions. Don't miss. We weren't as happy with the freshwater arctic char in a green puddle of nettle puree with mushrooms and sunchokes ($36). The flavor was perfect, the fish a bit too underdone for both of us. We were too happily satiated to mention it to our server.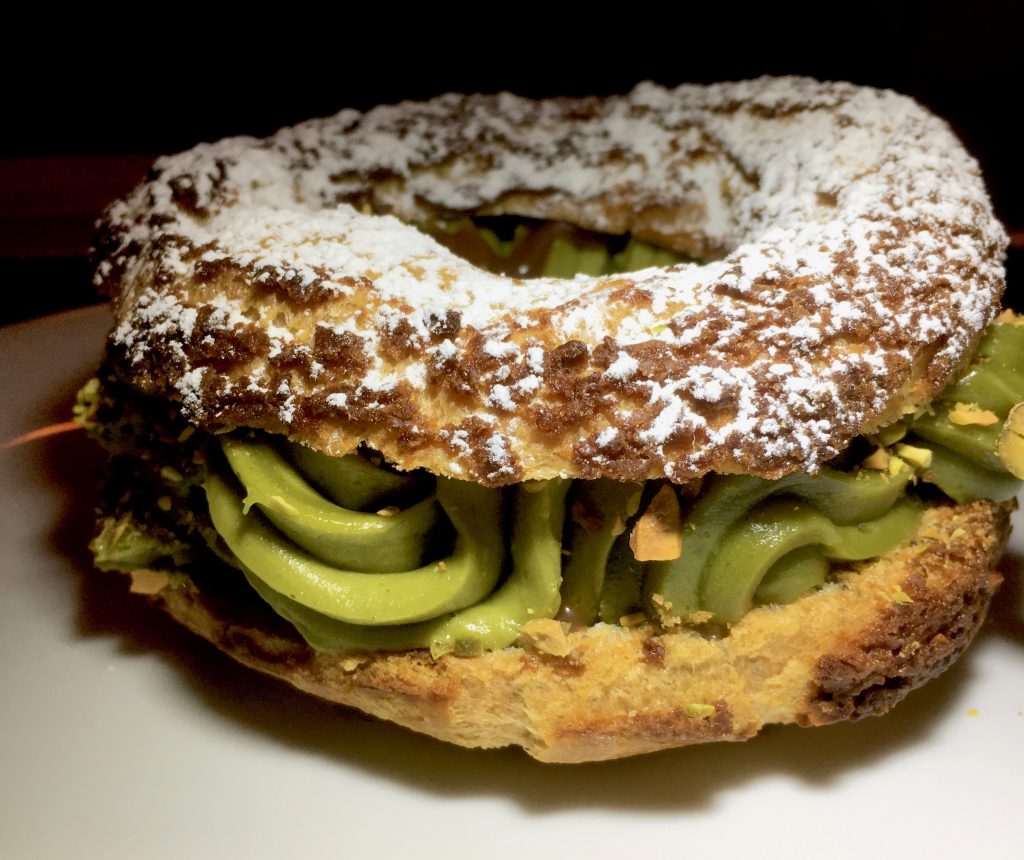 Although quite full, we had to indulge in dessert. The Paris-Brest a la pistachio ($18) didn't disappoint. The choux pastry ring comes overstuffed with a praline flavored pistachio crème. We couldn't finish, as the portion was huge.
I highly suggest a visit to Frenchette for a relaxed luncheon.
Frenchette
Tribeca
241 West, Broadway
New York, NY
(212) 334-3883

(*) After lunch, I did get to sample Pasqua's 11 Minutes Rosé TreVenezie. I also learned why it is called "11 Minute Rosé."
According to Pasqua's winemaker, 11 minutes is the ideal length of time for contact between juice and skins for this rosé. The wine tastes of berries, peaches and a hint of almond with a nice acidity ($20 SRP).