When on an x-x-pat tour earlier this year with Kevin Draper one of the owners of the New York Historical Tours company, I learned about the Fraunces Tavern, which is a trademark of the Sons of the Revolution in the State of New York and is celebrating its 300th anniversary.
The original building on Pearl Street was built in 1719 with this Colonial American Tavern operating since 1762, We booked lunch and planned a to visit the museum afterward.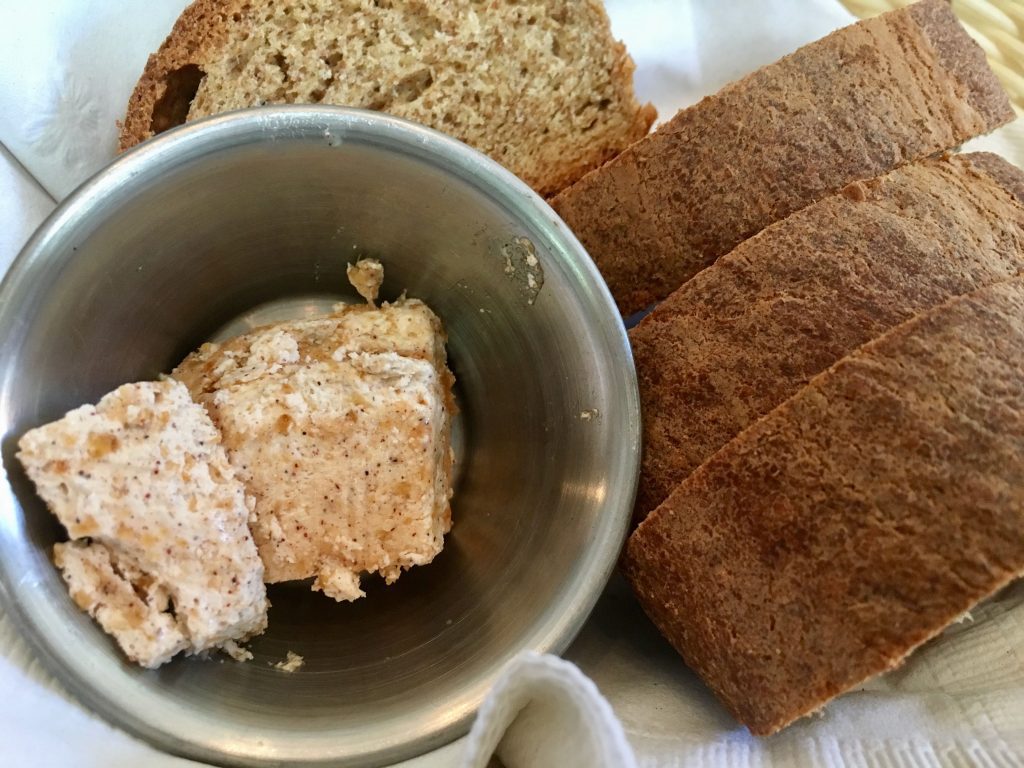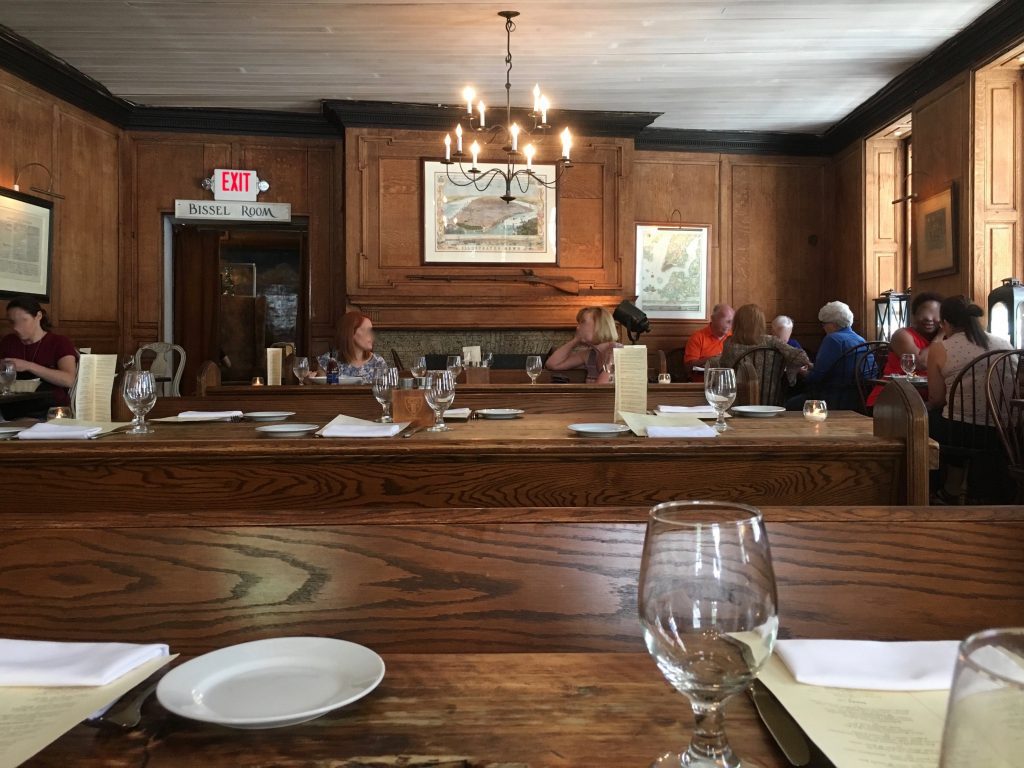 Although there are eight dining spaces, we were seated in an oak-paneled room with quaint furnishings and high eighteenth-century windows.  The menu is simple, with some old-world favorite including a chicken pot pie. Our group was more modern.
While perusing the menu, we were served some brown bread along with sweet cinnamon butter. Two of us shared a refreshing watermelon ($13) salad with heirloom tomatoes, bitter watercress and feta in a citrus vinaigrette and a Bison Burger ($21) with fries. The latter was fine, yet not as juicy as buffalo burgers I've had in the past.
Another ordered the well-seasoned and perfectly cooked skirt steak topped with a chimichurri sauce (fresh parsley and garlic) with sweet potato fries and watercress blend green salad ($28). Another ate the summer salad of ($13) with mango, arugula, frisée and watercress with chicken added.
I do recommend a visit to Fraunces Tavern. And do visit the upstairs museum galleries (nine of them) giving yourself enough time to be taken back in time to the Revolutionary period of the Big Apple.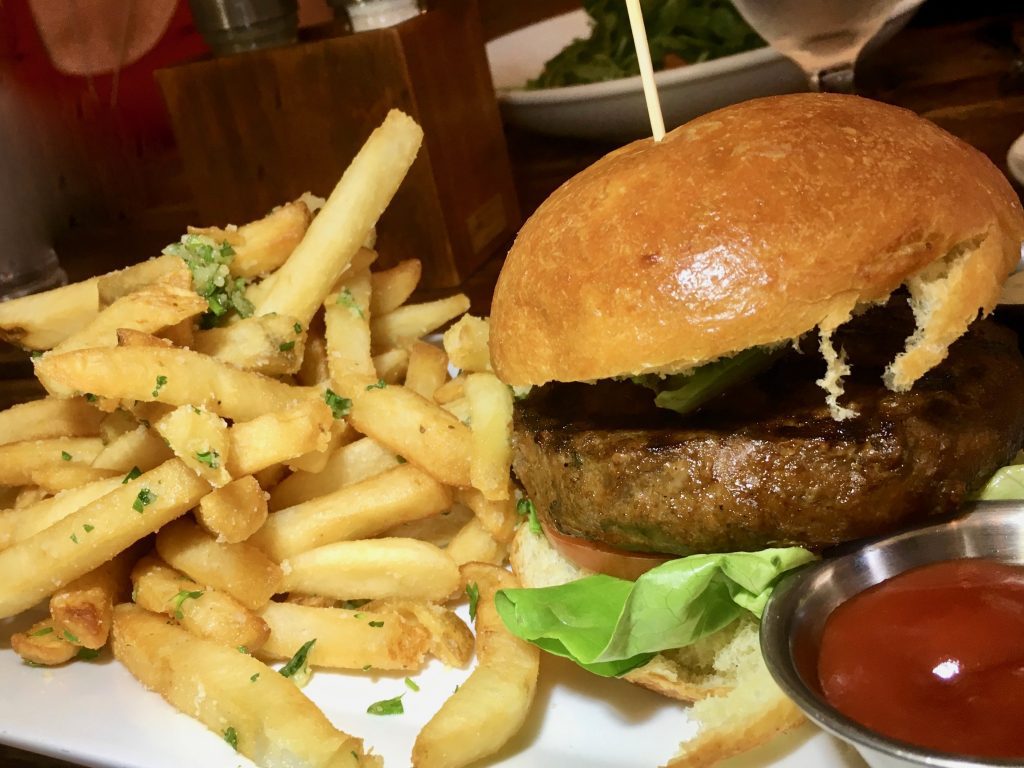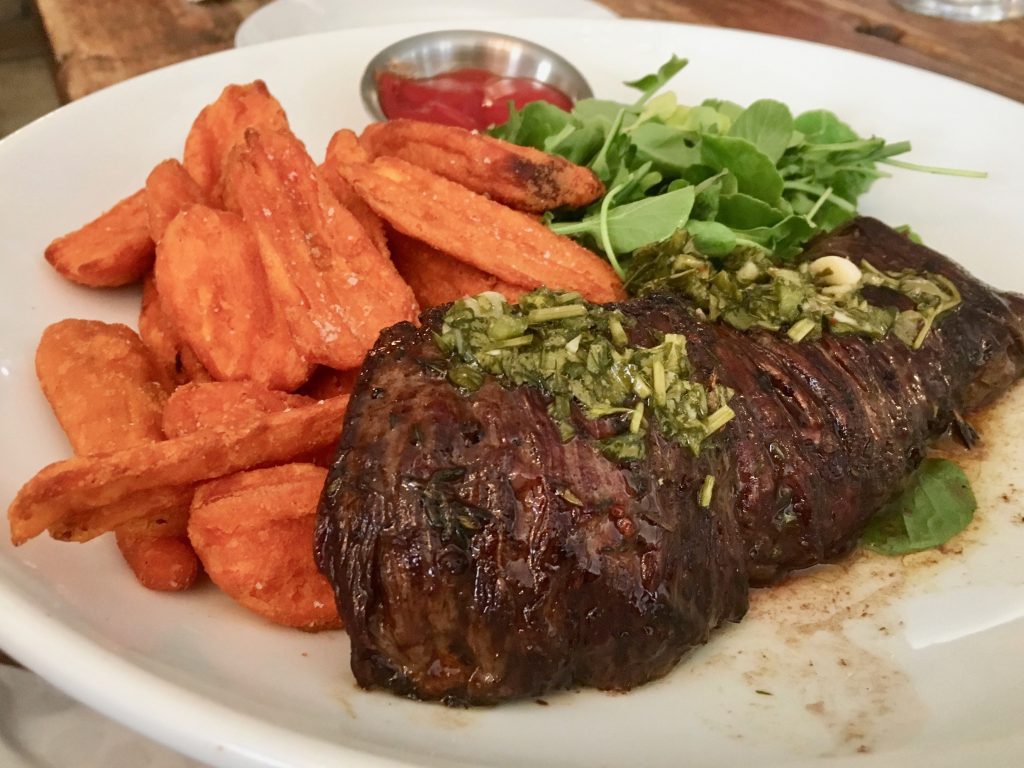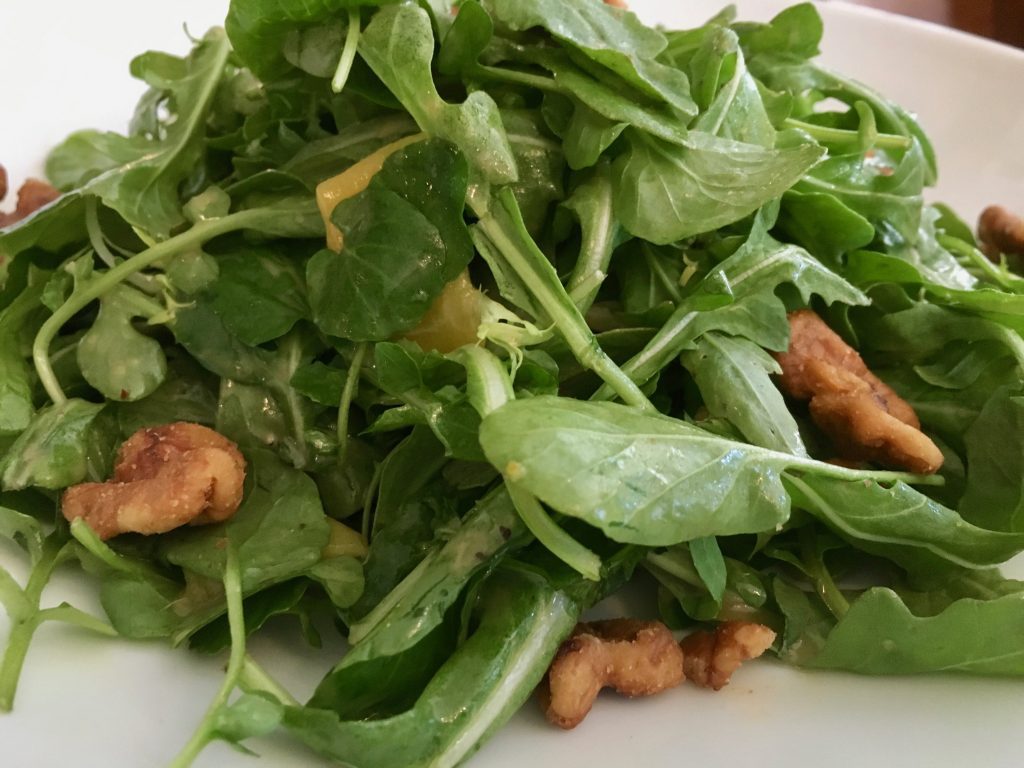 Fraunces Tavern
54 Pearl Street
New York, NY 10004
(212) 968-1776