I met Frances Largman-Roth umpteen years ago. Our paths have continued to cross over the years as her career evolved to a
New York Times best-selling author, TV personality, Health magazine Food and Nutrition Director  and more, including mother of two.  Herlatest cookbook, Eating in Color: Delicious, Healthy Recipes for You and Your Family, published in January. I caught up with her recently to get her responses to my Guest Foodie questions. What follows are her responses.
Which food product or gadget would you never give up? Nuts — I keep so many nuts in the freezer that it drives my husband crazy. Walnuts, almonds, pistachios, pecans, pine nuts — they're on hand all the time for baked goods, salads, pasta dishes and of course adding to cereal and yogurt. They're so good for you and so delicious!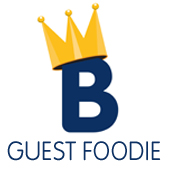 What do you like to serve when you entertain? We're often hosting families with young kids, so I like serving dishes that are interactive and customizable. Shrimp tacos work really well for this. I put out all the fixings in small bowls: chopped lettuce, grated beets, shredded cheese, salsa, guacamole, beans, tortillas, chopped jalapeños and the grilled shrimp. That way people get to choose what they want, and little ones like that they have some control over what's on their plate. We've also done make-your-own pizza dinners, which work in a similar way.
Describe your "last meal?" Ooh, I think it would have to be a boatload of grilled lollipop lamb chops, plus gnocchi, with a side of garlic mashed potatoes. And it would have to end with a multi-layered coconut lemon cake (our wedding cake), served with some really good vanilla ice cream. And champagne!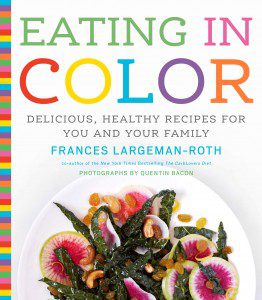 What food is your secret guilty pleasure? There's a soft-serve ice cream place in my home town called Tony's Tasty Freeze. They have really cheap, good soft serve and I always order a chocolate-vanilla twist with cherry topping. Heaven.
What is your go-to neighborhood restaurant? Am Thai on Church Ave in Brooklyn. It's probably the best, ungreasy Thai I've had in New York City.
What is one food product most people don't know about, but should? A lot of my favorites, like chia and hemp seeds, are finally being discovered. But coconut manna is still under the radar. It's just pure dried coconut meat. It's amazing in smoothies to add thickness and healthy fats. You can also use it as a spread and as a butter replacement in brownies.
Describe your worst kitchen disaster and how (if possible) you saved it: When I first got a cast iron grill pan years ago (probably 10 years ago), I tried to use it to cook salmon, not realizing that the pan had to be seasoned first before it would release food easily. So my salmon was so unbelievably stuck and crusted onto the pan, that it was entirely unsalvageable. Now the pan is wonderful!
Click here to follow Frances on Twitter, Instagram or Pinterest.
– bonnie