Recently, I experienced a new Fort Lauderdale — new to me, that is.  It is no longer the college spring break town it used to be.
Lucky me, as I was invited to attend a Spa Chic press trip, staying at the very trendy W Hotel. The hotel, which just opened in 2009, is so hip that earlier this year the Trip Advisor's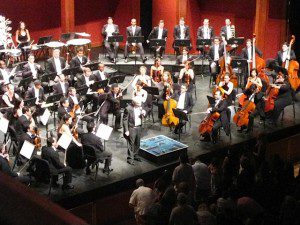 Traveler's Choice Awards named the it the Trendiest Hotel in the U.S. Yes, that trendy.
Our first evening, we dined on a buffet set up at our VIP box seats at the Broward Center for the Performing Arts while awaiting the start of the very moving concert with world-famous conductor João Carlos Martins and the Bachiana Filarmônica Orchestra performing From Villa-Lobos to Samba.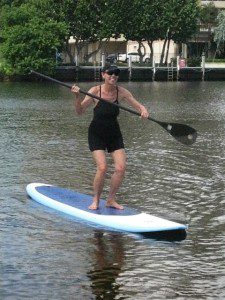 The Maestro — whose career as a pianist was sidelined by both injuries and accidents — successfully reinvented himself as a conductor, leading hundreds of performances worldwide including concerts at New York's Carnegie Hall. But this evening after intermission, a piano was rolled onto the stage and João Carlos Martins played — with one hand not fully functional — bringing the entire concert hall audience to their feet to, not only applaud but, also sing. Amazingly moving.
After the concert, our group headed to the Gerber Group's Fort Lauderdale's Whiskey Blue – a hoping spot for the younger set (at least younger than me!) to dance until dawn.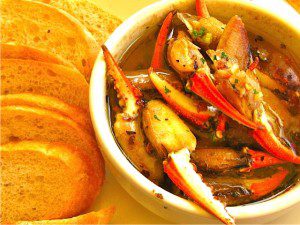 Sleep beckoned as we had a morning walk scheduled for the a.m., followed by paddleboarding lessons at George English Park.
After proving that we could all walk on water on our paddleboards, we headed for a casual outdoor waterside lunch at Coconuts. I started with a  traditional-style mojito, frozen ($8.50), with a dark  Meyer rum floater (+$1). Perfectly refreshing.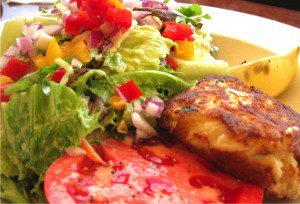 We shared everything, including tortilla chips with fresh guacamole, a chunky chilled cheddar chipotle queso and salsa ($10); Maryland blue crab pinchers, sauteed in garlic butter, olive oil and scallions served with ciabatta bread ($15); a salad of cucumber, arugula, watermelon and mint, tossed with a roasted  pablano tzatiki, key lime vinaigrette topped with skewered blackened shrimp; and an organic heirloom tomato and basil salad ($15) with Maytag blue cheese in a champagne vinaigrette mixed with crushed — not whole — croutons.
Also (y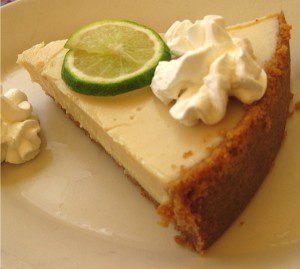 es, we did eat quite a lot as the hour of paddleboarding worked up quite an appetite!) we sampled conch fritters ($8) with a hot pepper, papaya sauce, toasted coconut and a homemade chutney. Skip that dish as it bready and dry.
But don't miss the crab cake salad (with almost no fillers, simply seasoned with Old Bay seasoning and pan seared) with Creole mustard served over field greens. ($15) or the all-claw lobster meat Lobster Roll ($15), served classic style on a hotdog bun with lettuce, tomato and french fries.
When in Florida, a slice of key lime pie is de rigueur. The nine of us shared just one mouth-watering piece with a crispy graham cracker crust. And if you can make it to Coconut's for sunset…. be sure do so.
After this hearty meal what we really needed was more exercise, as next on our busy schedule was a cocktail party plus dinner at the W's Steak 954. Stay tuned for that!
– bonnie
Coconuts
429 Seabreeze Blvd
Fort Lauderdale, FL 22216
www.coconutsfortlauderdale.com
954.525.2421

FREEBIE: Bite of the Best is giving away two VIP Yellow and White Striped Swag Bags complements of the Fort Lauderdale Convention & Visitors Bureau. Head to their facebook page Like them, and post a comment here in the comment section of this TidBite — be sure your email address is listed correctly so we can contact you for your address if you win.