I had been to the Arlo NoMad Hotel for an event with Shackleton Whiskey where I met both the manager and the publicist of Massoni for Three Kings Restaurant Group, consisting of Chef Dale Talde, David Massoni and John Bush.
In addition to some apps, the menu features pan-pizza, pasta and sandwiches. It's not a place to visit if on a high-protein regime, as most of the tasty morsels are carbohydrates.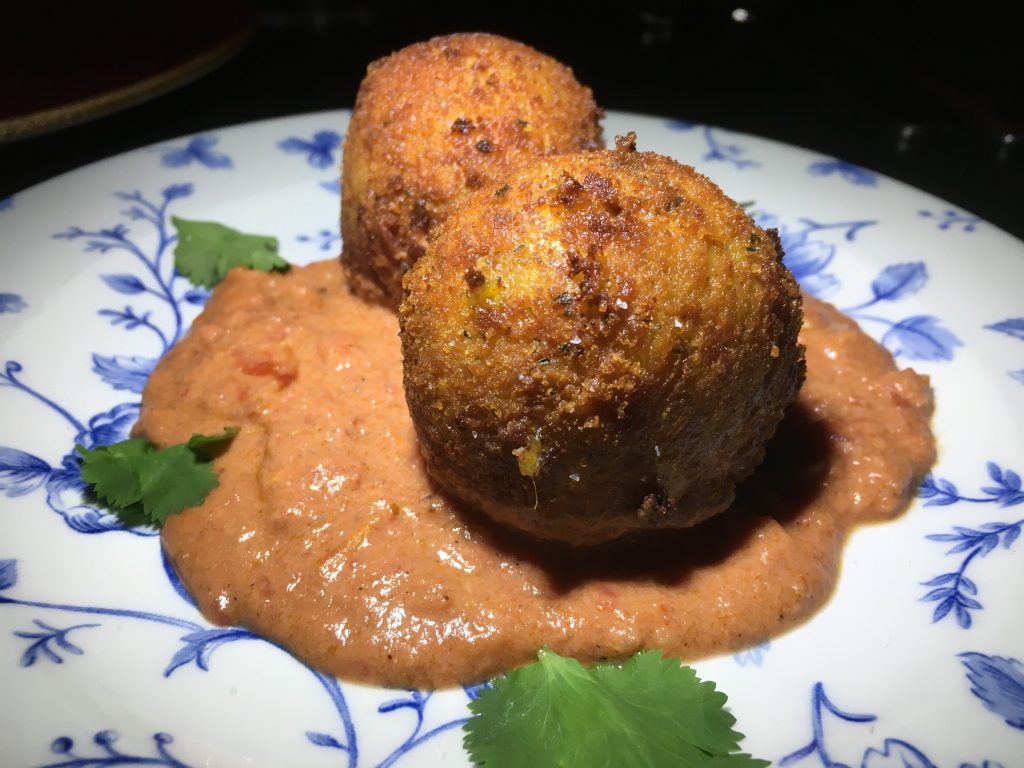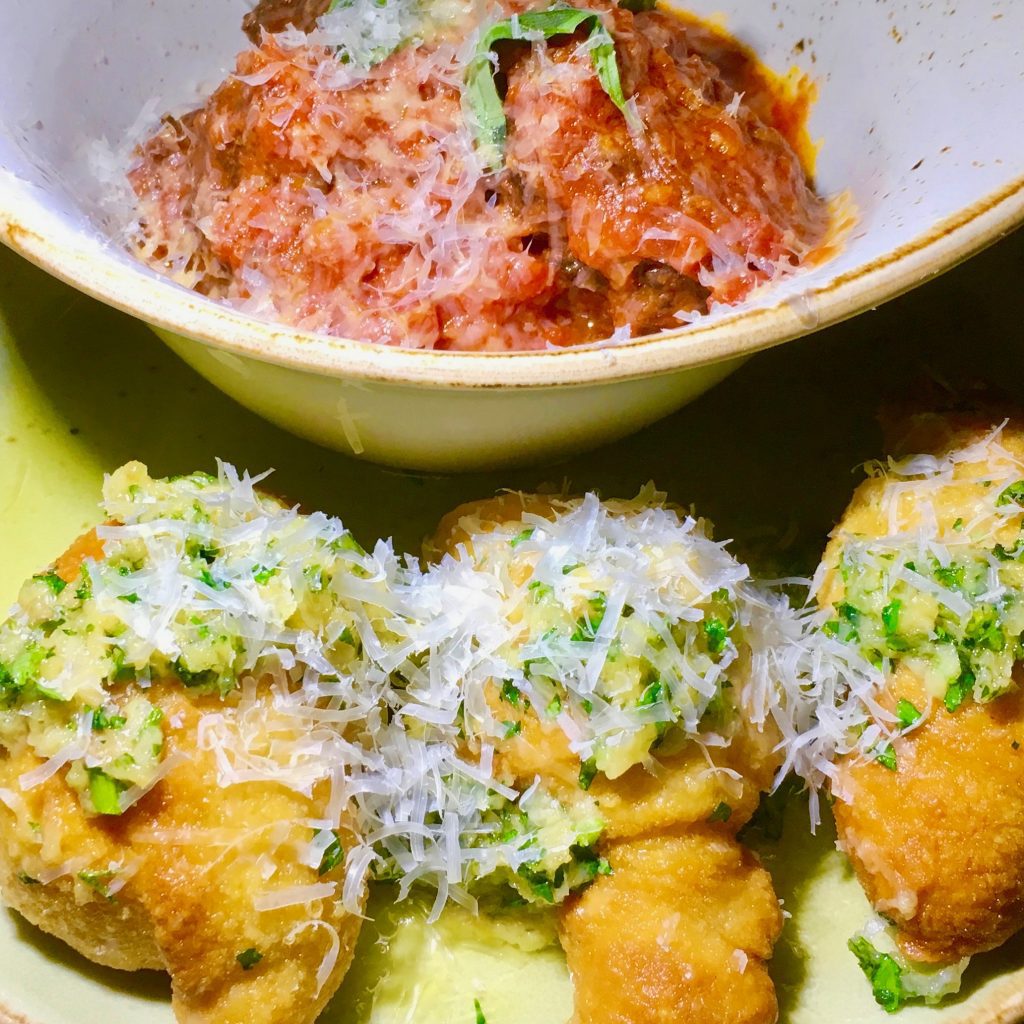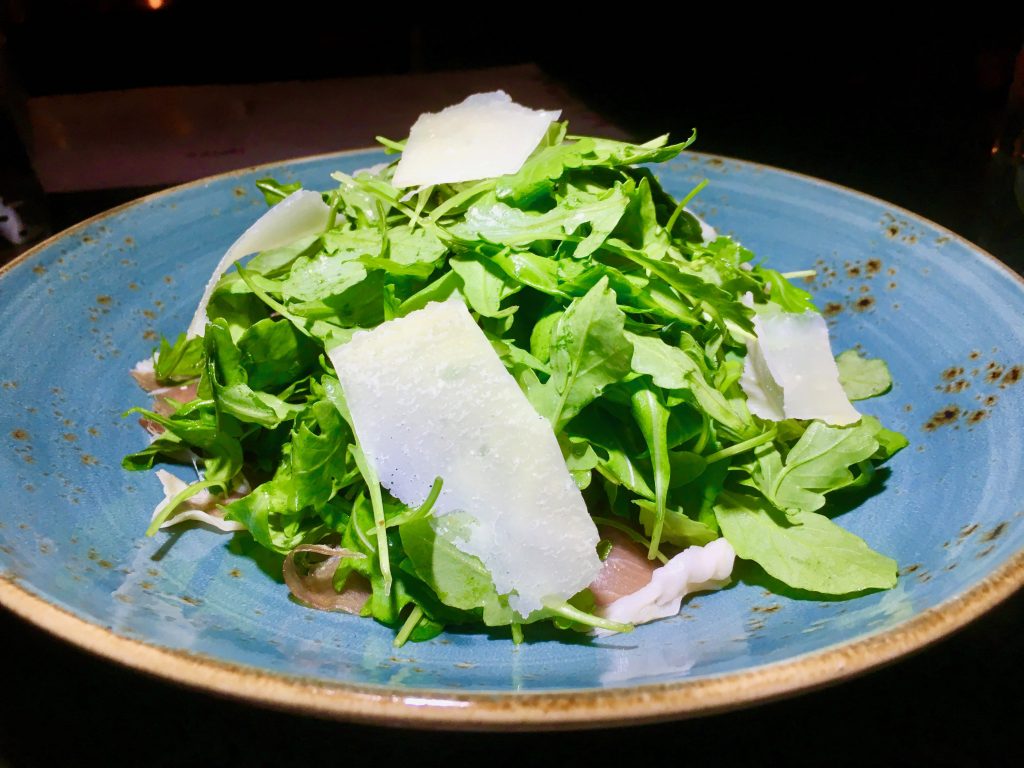 I started with the Vespa, a gin martini made with Fords gin, Lillet and fennel bitters ($14) plus lots of apps. As their guests, we sampled their super garlicky knots with meatballs (three of each $14), that I'd recommend. Their burrata is quite interesting served sweet with pumpkin, brown sugar and pumpkin seed crackers ($20), as are the Briyani rice balls in a spicy tomato sauce (6 large for $12). We added the prosciutto ($6) to the refreshing arugula salad ($8).
The chicken parm pan-pizza ($18) with roasted garlic oil is super hearty. My favorite dish was the simple bucatini tossed with a chili-spiked tomato sauce flavored with bacon ($22). I'd go back for that! Also good but really rich is their rigatoni with Sunday gravy — a hearty tomato sauce with sausage, pork shoulder and meatballs. It also comes with a bone filled with marrow ($30), and the ravioli, some filled with lamb shank some with polenta all topped with garlic, lemon and parsley ($28).
If you can make it during happy hour, I'd suggest doing so as all apps are half-priced and drinks only $8!