Many attendees to Les Dames d'Escoffier International 2019 conference in Nashville last month mentioned dining at Rolf and Daughters, the Mediterranean eats place from James Beard Award-nominated chef Philip Krajeck.
Some friends and I instead headed to the chef's newest neighborhood restaurant and bar called Folk in McFerrin Park, East Nashville. It's a hip place with custom artwork from local artist Alex Lockwood and Paul Collins lining the walls.
This was our last stop on our eating and drinking crawl that had started with breakfast at the Old School Farm (more Nashville posts to come!) earlier in the day. With pizzas made with flour from non-GMO mills in the region, we started with the 12-inch sausage, spicy provolone and with preserved hot peppers ($18) one as the five of us negotiated the menu.
This was a sharing group.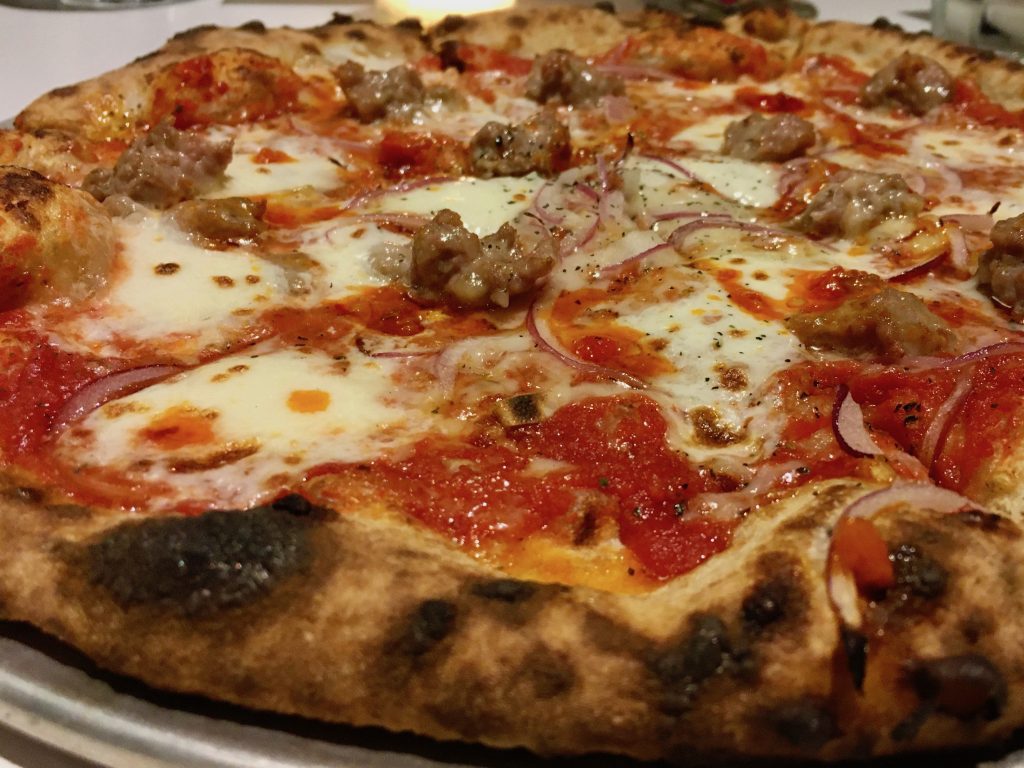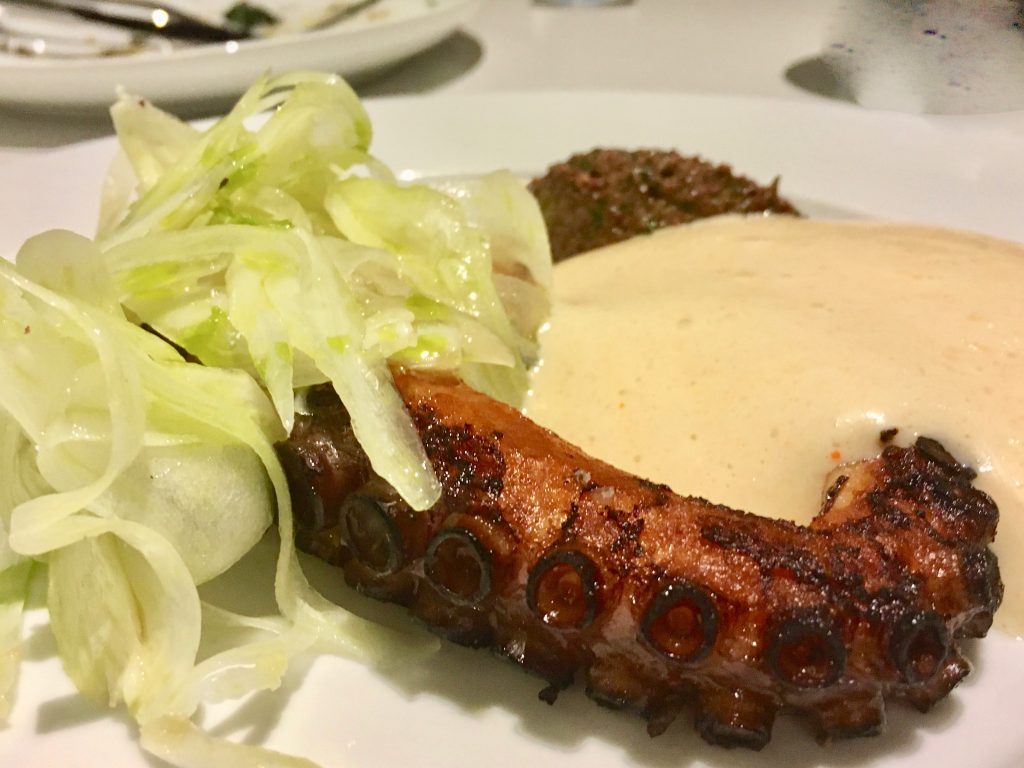 With five of us giving input, it took time to hone in on what we wanted to order. We sampled their octopus tentacles served with mashed potatoes sprinkled ($23), the cucumber Caesar salad with breadcrumbs and shredded "Wiscorino" cheese topped with red trout roe ($14); broccoli, Bosc pear and Tuscan kale with anchovies ($13) and the fish-sauce seasoned sweet potatoes with sliced radishes ($11). So enjoyable (yet, what a mess!) were the Old Bay seasoned Royal red shrimp ($15). The Sicilian Tenuta dei Fossi "Sikelè", IT 2014 Nero d'Avola ($52) worked with what we ate.
Instead of dessert, we cleared our palate with the thinly sliced Granny Smith apples with kohlrabi, celery sprinkled with chopped hazelnuts and Mimolette cheese ($13).
I highly recommend a visit to Folk.