If you're a New York Times reader, you'll recognize the name Florence Fabricant. She's one of their longtime food and wine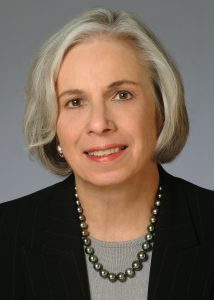 writers, who contributes the weekly Front Burner and Off the Menu columns. We first met at a table on the ocean-view terrace of Beechwood (Astor) Mansion in Newport, RI with Jeremiah Tower and his crew on the lawn grilling our lunch. It was an Ocean Spray cranberry event in the 80s.
Florence has written 12 cookbooks, including The New York Times Dessert Cookbook (St. Martins Press), The New York Restaurant Cookbook (Rizzoli) and The New York Times Seafood Cookbook (St. Martins Press).
Now that I'm a full-time New Yorker, I've been bumping into Florence at all sorts of press events around town, the most recent being the Michelin party in the unique glass lobby of the Frank Gehry IAC building. It was where Michelin announced the 2017 restaurant stars. She was with her husband Richard (pictured). At one press event, I asked her to be Bite of the Best's Guest Foodie. She agreed.
– bonnie
Which food product or gadget would you never give up? Scallions. I find them essential for enlivening so many preparations as an ingredient and a garnish. As for gadgets, the food processor and stand mixer go without saying, but I also love my serrated peeler that can handle tomatoes, peaches, peppers and other soft items.
What do you like to serve when you entertain? When entertaining I like to serve foods that do not require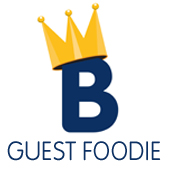 me to spend time in the kitchen. My favorite is magret de canard (duck breast). I score the fat, then sear the breasts quickly on both sides, preferably on a grill or in a cast-iron pan. Then they go into the oven at 175 degrees for an hour and a half. They come out perfectly medium-rare and only require slicing to serve.
Describe your "last meal?" Last meal would be a perfect omelet with a glass of Blanc de Blancs Champagne followed by Dover sole meuniere with a bottle of Le Montrachet.
What food is your secret guilty pleasure? Deviled eggs.
What is your go-to neighborhood restaurant? Osteria Cotta for wood-fired pizza and a glass of wine in 30 minutes for around $50, Vin sur Vingt wine bar for pate and salad, and now, the newly-opened Motorino pizzeria for really great pizza.
What is one food product most people don't know about, but should? Miso. I always keep it on hand as an ingredient to enrich sauces and marinades, and add umami. Usually red miso.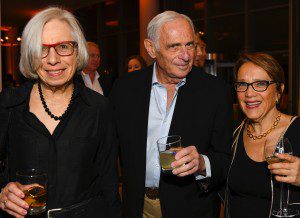 Describe your worst kitchen disaster and how (if possible) you saved it: I accidentally forgot to shut off the oven when racks of lamb had finished roasting. They were medium-well, not medium-rare and guests were waiting for dinner. So I cut them apart in individual chops and piled them on a platter. I threw together a sauce made with Chinese hoisin, some beef stock, soy sauce, mustard and olive oil, heated it, seasoned it with some 5-spice powder and chili flakes and poured it over the chops. Fortunately the meat was tender despite being overcooked.
Who was your most influential mentor? Craig Claiborne.
Describe an event that changed/redirected your career. When my editors decided they wanted someone to write a regular column about news on the New York restaurant scene.
To follow Florence Fabricant on Twitter, click here.
Save
Save
Save
Save
Save
Save