My friend suggested we go listen to jazz one night, suggesting the Flatiron Room. On 26th Street is this restaurant-club where the groups performs in the background on a velvet-curtained stage and regulars store their bottles of whiskey until they return. Flatiron offers almost 700 bottles of whiskey to choose from including the rare 27-year-old limited-run Glenmorangie Pride priced at about $800 per gram!  I also learned that a private room upstairs offers tastings and classes ($35 to $125).
When we sat down at our booth, our waiter Simon pointed out the drinks and bites that were available at Happy Hour prices that  included some drinks and two of the flatbreads until 7. It was 6:30.
We both chose the 1920s drink, one of the Flatiron favorites with rye whiskey, sweet vermouth, Angostura Bitters, absinthe that is finished at the bar with a flaming orange zest ($10 happy hour pricing; $15 otherwise). Citrusy smooth. We smartly called the waiter back, asked him to order each of us another one at 6:59!
Although it had a very earthy flavorful, the wild mushroom flatbread ($10 for happy hour) with a thin cracker-like crust didn't have all of the menu described mushrooms, certainly none of the white truffles (tartufo). I'd still recommend nibbling with drinks as I would the sliced tender blackened octopus ($18) atop purple potatoes all drizzled with saffron aioli.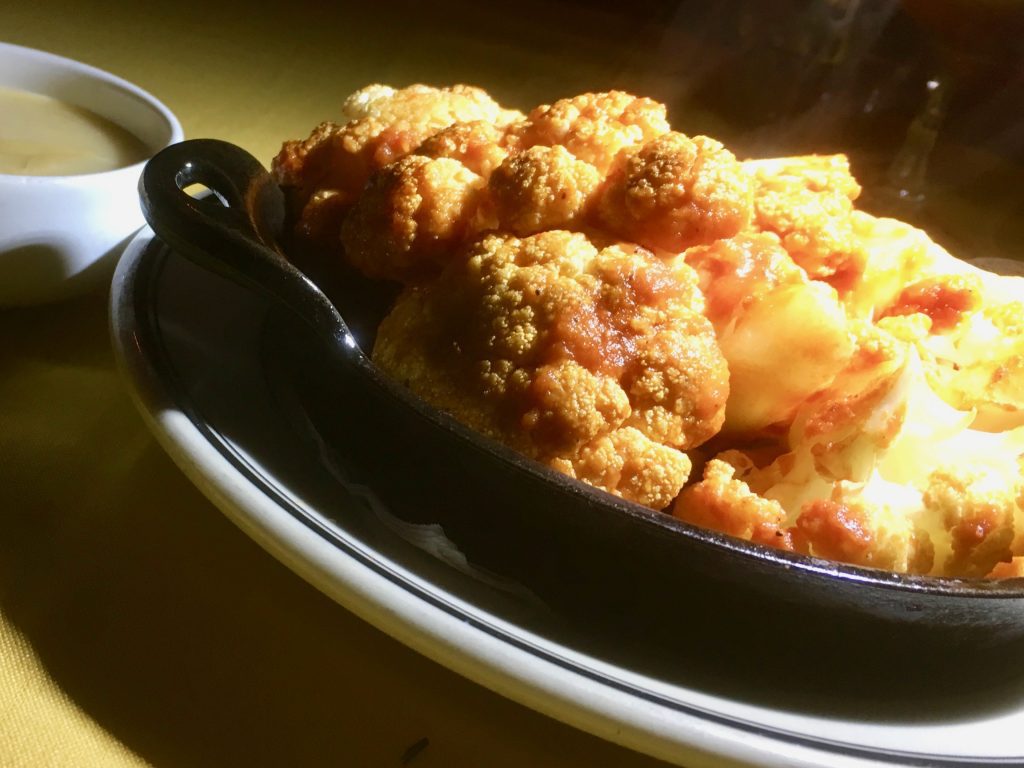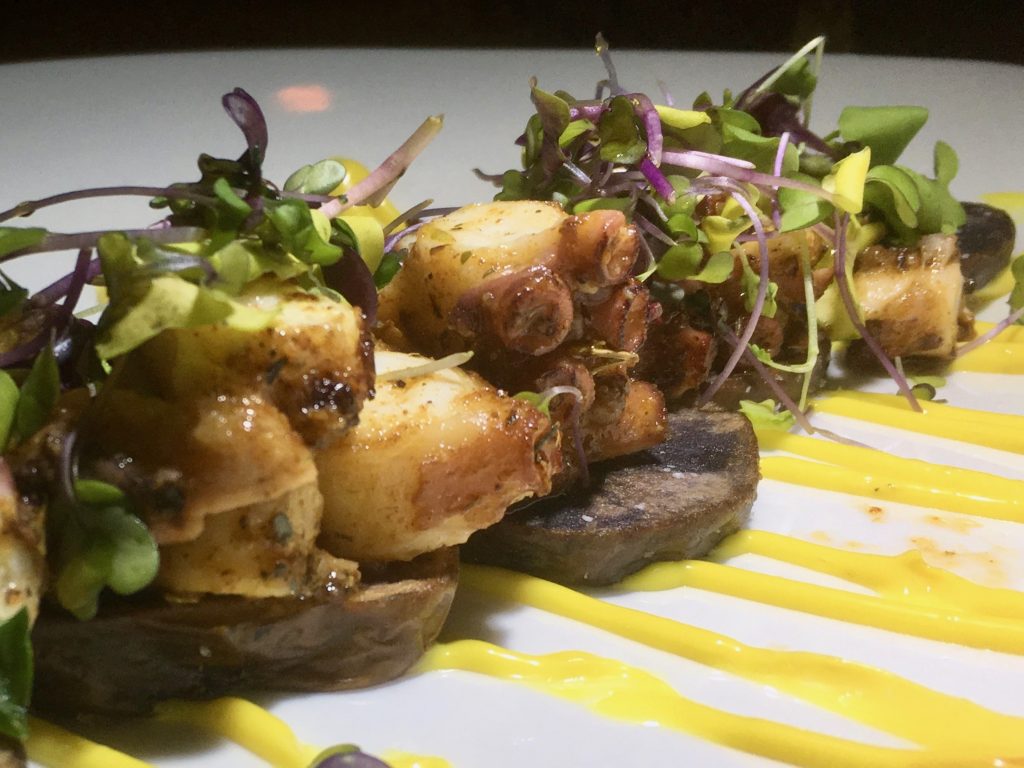 We followed that with one of this decade's go-to veggies: cauliflower, Buffalo style (aka red-hot spicy) served with an odd beer dip ($15). Loved the spicy veggie, the dip superfluous.
I recommend a visit to the Flatiron Room for easy conversation with light jazz in the background and really good drinks.
Flatiron Room
Gramercy-Flatiron
37 West 26th
New York, NY 10010
(212) 725-3860