At Zauo, diners literally fish for dinner!
The restaurant, of course, prepares it for you once you catch something from one of their moats stocked with various fish. They grill, simmer, tempura fry or make your catch into sushi. Noriki Takahashi and his sons, Kazuhisa and Takuya, who own Zauo, have thirteen locations in Japan. This is their first NYC outpost where diners get to connect with the food they are eating.
Let me back up. I met friends at Zauo one night. One got there when I did; the other had work to finish. While waiting, we began nibbling appetizers as we were hungry. We did so while watching other diners fish for their meal from the mote below us and get oh, so excited when they caught their fish.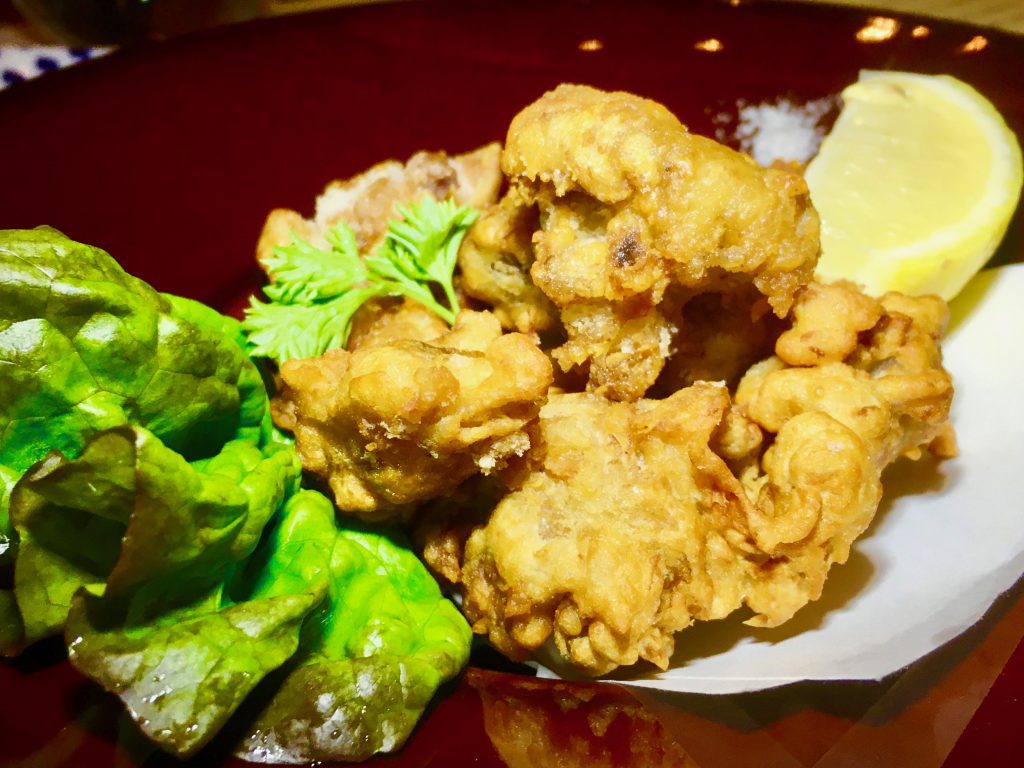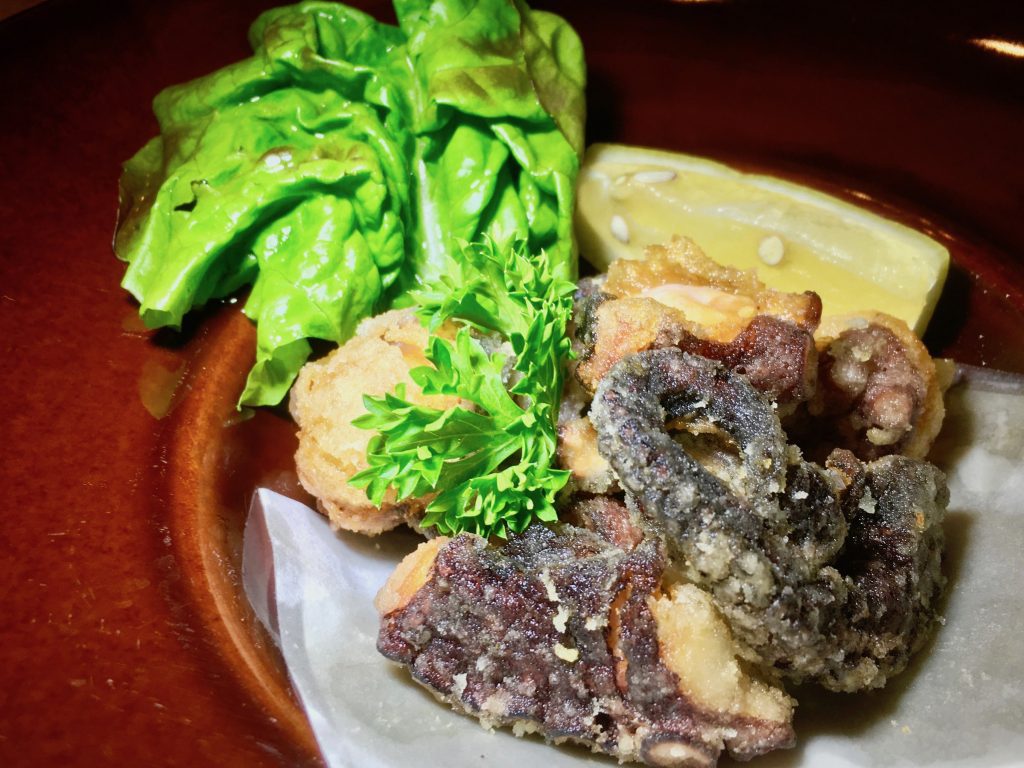 We started with the Tori-Nankotsu Kara-Age ($8), the deep-fried chicken soft knee bone. I suggest skipping that unless you enjoy chomping on soft bones. Instead, order the Tori Kara-Age ($16) as that's deep-fried chicken thighs; no bones. Also, order the unusual shishito peppers($8) with bonito flakes and seaweed salt. The Tako Kara-Age fried octopus was a bit chewy. I realized I prefer my cephalopod mollusk grilled. Skip that.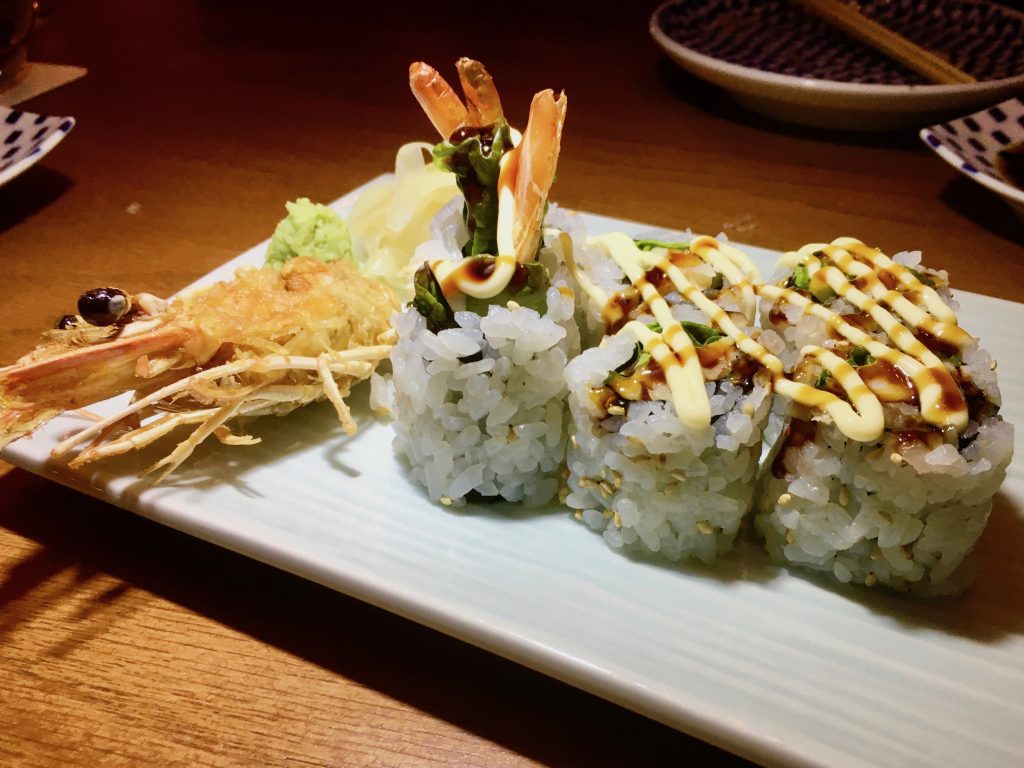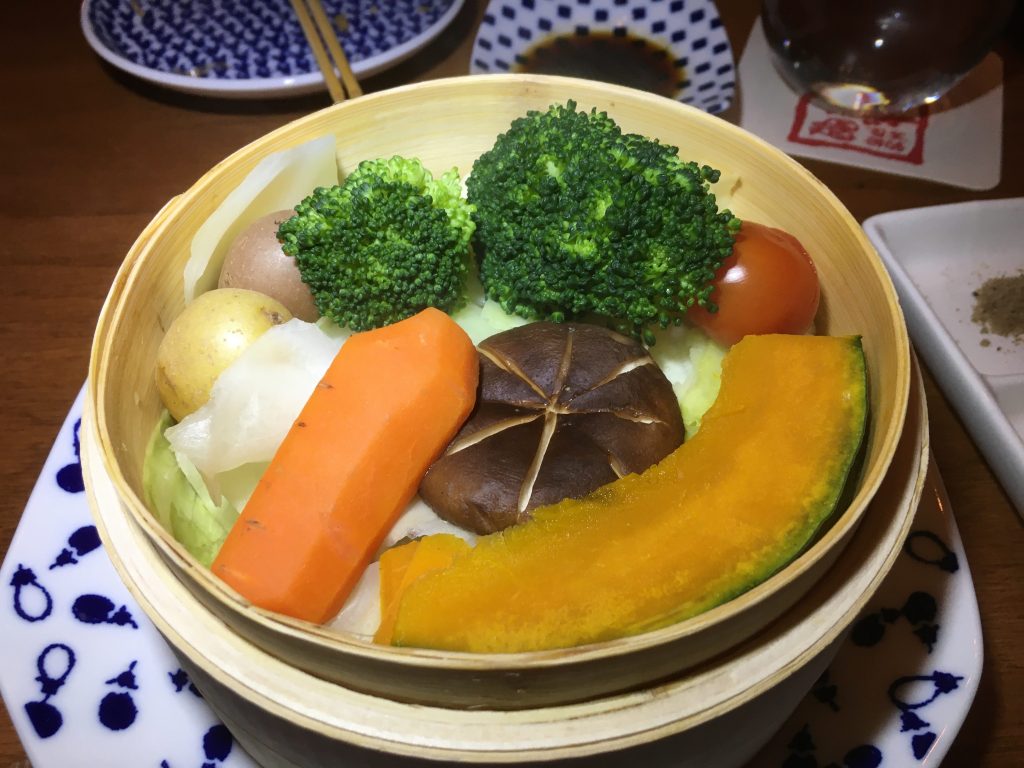 Still hungry and waiting, we added two dishes that helped stave off our hunger. I'd recommend both the shrimp tempura roll ($14/6 piece) and assorted steamed veggies ($11) that included potatoes, broccoli, mushrooms, tomatoes, carrots, cabbage and squash.
We kept watching the clock. Our servers stopped by the table to let us know that the restaurant would be closing. If our friend wanted to experience fishing, she'd need to arrive in the next half hour. We managed to get her there in time, didn't even give her time to take off her coat, dressed her in the plastic raincoat, put the rod in her hand and got her to fish for our dinner ($68 two preparations)!
Once she caught the fish, we chose our cooking methods, then waited for the kitchen to prepare it. While waiting, we ate some fish croquettes ($9) which I'd also recommend. It's a breaded and fried blend of salmon, shrimp, white fish, mushroom and egg.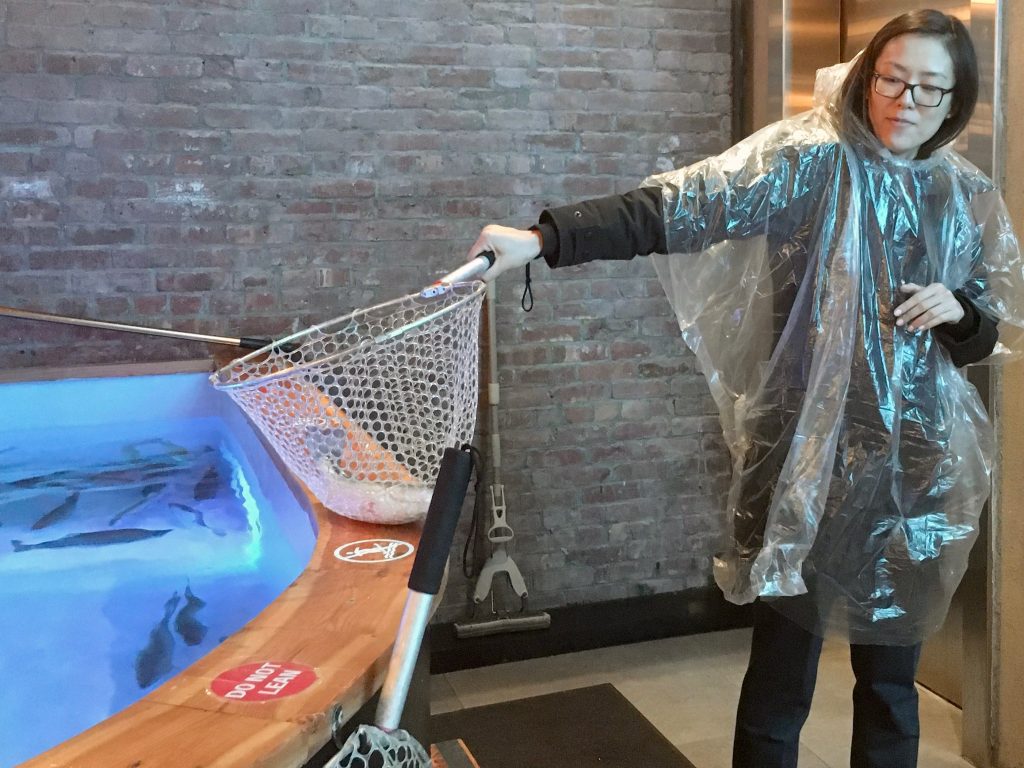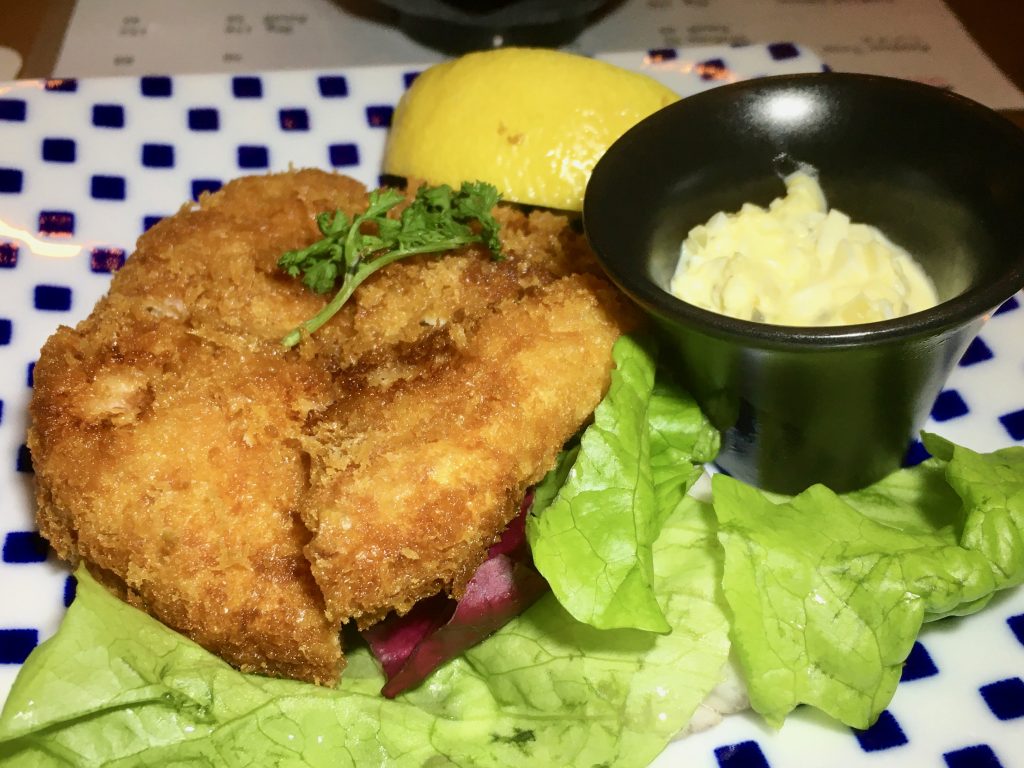 I'd recommend a visit to Zauo but just once. It's a fun evening yet might pricey!
Zauo
152 W 24th Street
Chelsea
New York, NY 10011
646 905 2274
zauo-newyork.com