Mention fish & chips in the big apple and Salt & Battery is often mentioned in the same sentence as some of the city's best.  I had to try it.
I walked over to Greenwich Avenue to find a small storefront next to Tea & Sympathy, an English restaurant by the same owners.  Salt & Battery, designed mostly for takeout, does have some counter space and stools if you want to eat in as I did. There's also a wooden bench outside the window, to eat weather permitting.
You have a choice of cod, haddock, sole or whiting offered in two sizes,   regular (4-ounce portion $6.95 – $7.95) and large (8-ounce portion $11.95 – $13.95), the latter enough for two. There's also fried scallops or shrimp. Chips are extra ($5).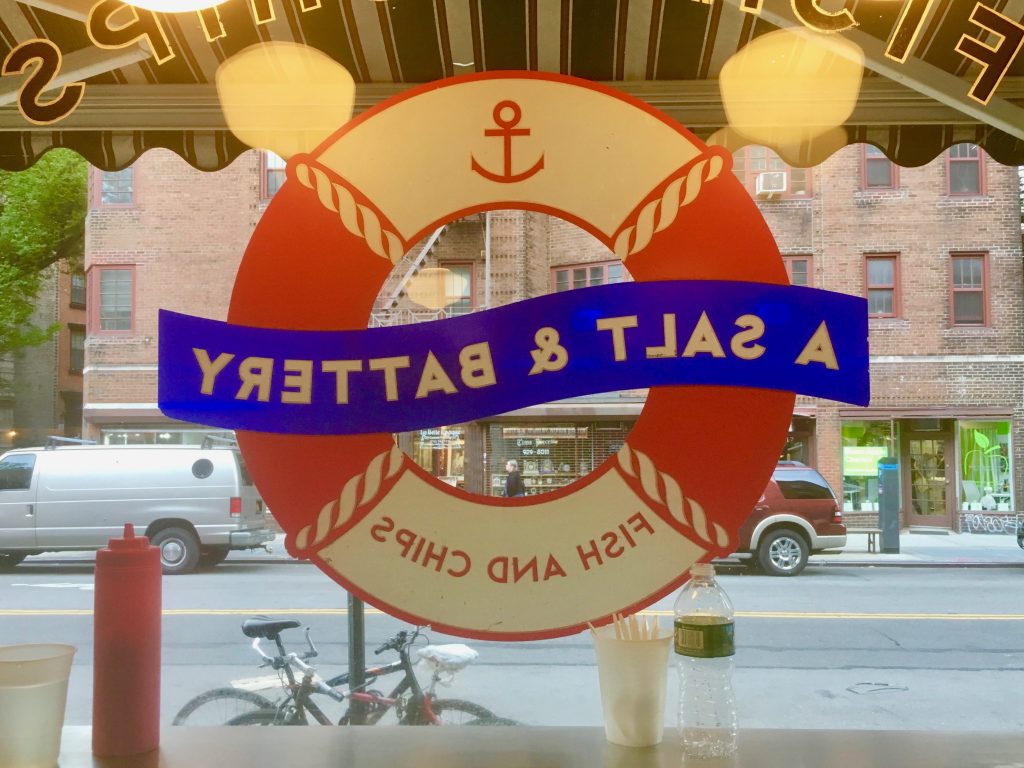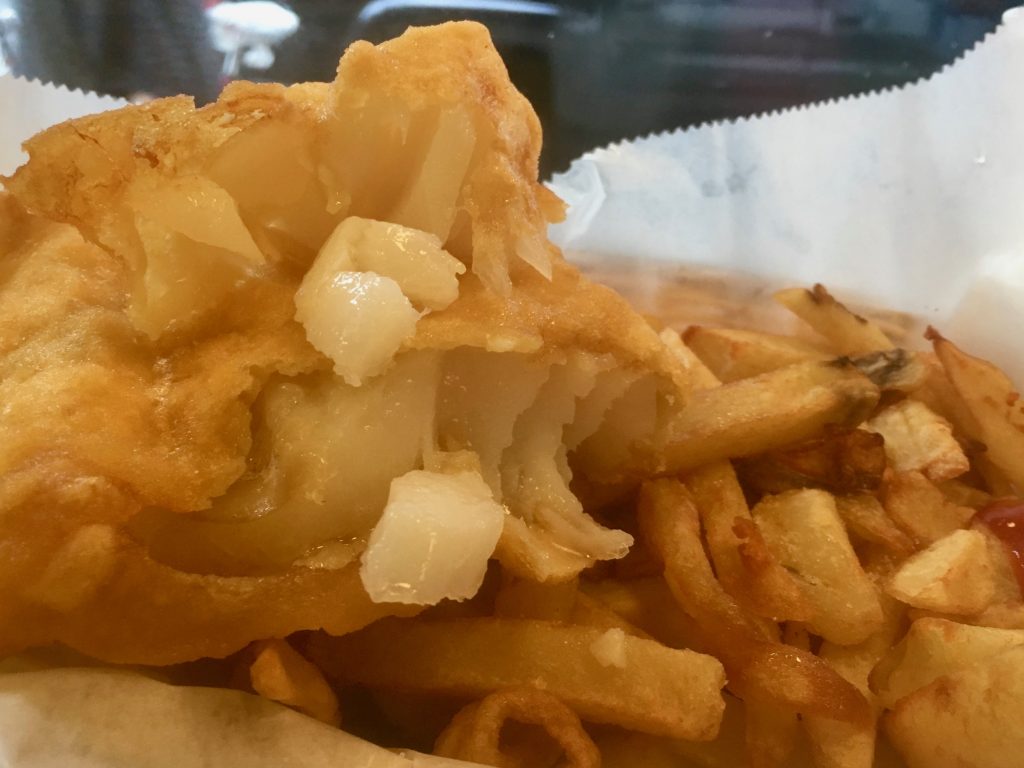 I ordered a regular portion of the super sweet fresh beer-battered cod yet couldn't finish all the crisp coating. I did eat every morsel of the moist fish inside. A drizzling of vinegar heightened the flavor, as did the hot sauce.
Sadly the fries were not as crisp, getting steamed and somewhat soggy when they put the hot fried fish on top. The potatoes must have waited for the fish to come out of the fryer as they weren't as hot as they could have been. They also screamed for salt.  Still, I'd recommend Salt & Batter for this British staple.
Salt & Battery
West Village
112 Greenwich Avenue
New York, NY 10011
(212) 691-2713