Ristoro del Cinghiale, a Tuscan-style restaurant, is from Nicola Marzovilla, the restaurateur who also owns i Trulli, the classic Italian restaurant next door. In olden days, a ristoro was part restaurant, part inn that was a place to go after a day of hunting the cinghiale (wild boar). These animals were pursued to keep them from trampling the vineyards and devouring the grapes.
The menu offers multiple ways to enjoy the boar, some prepared in the wood-burning oven in the open kitchen.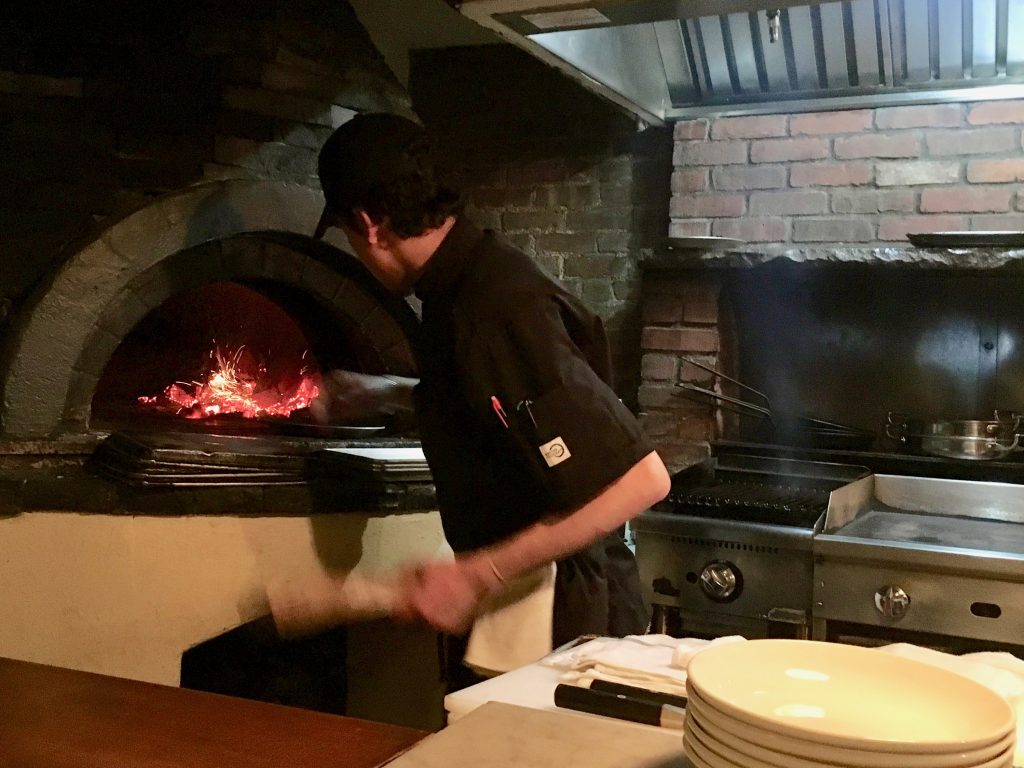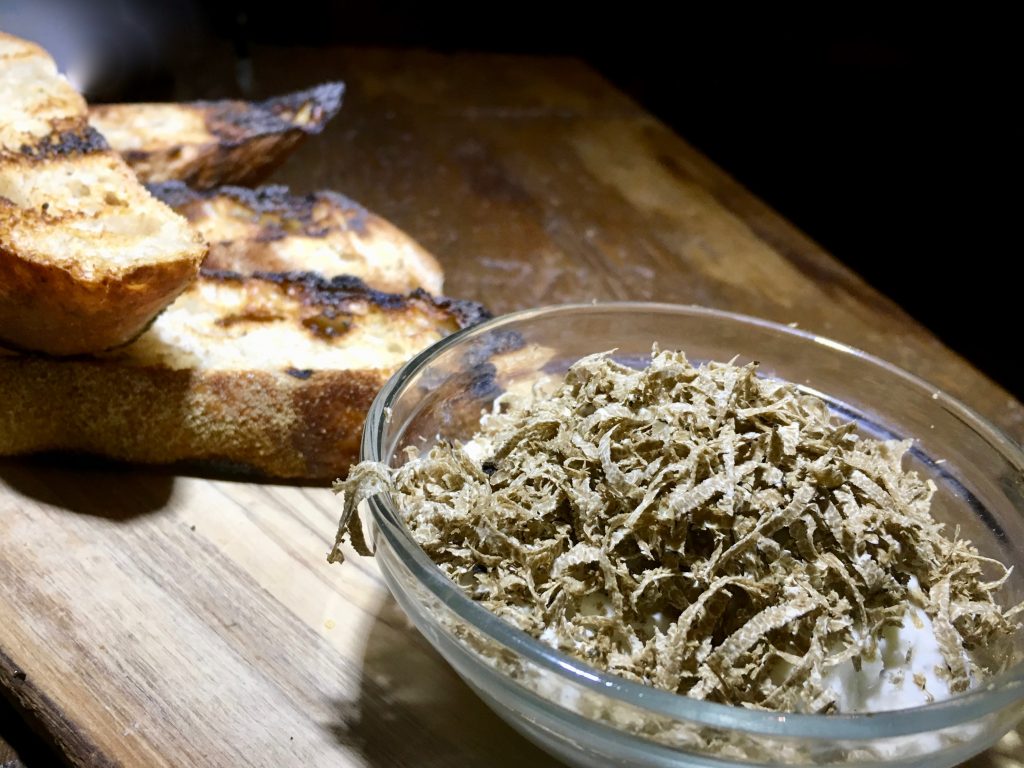 We had an early reservation as we had lots to catch up on. As we were seated near the fireplace, I noticed we were their very first clientele that evening.
Our first course, a black truffle ricotta crostini on their grilled ciabatta bread ($6) was the evening's only miss. Although we could see the finely shaved black truffles atop the cheese, neither of us could taste them. A lemony flavor was what was prominent. To start, our server suggested the Montefilibianco ($14), a chardonnay blended with sauvignon blanc, 2017.
For our antipasti (small plates), we shared the rich melanzana ($14, baked eggplant in tomato sauce and cheese), followed by a primi piatti  ($20) course of the pappardelle de ristoro, as recommended by the manager. I could have eaten an entire serving of this rich dish of wide noodles with crumbled wild boar sausage — that is, if we weren't having multiple courses. With that, the Chianti Classico (vecchie terre di montefili, 2015) worked well ($17).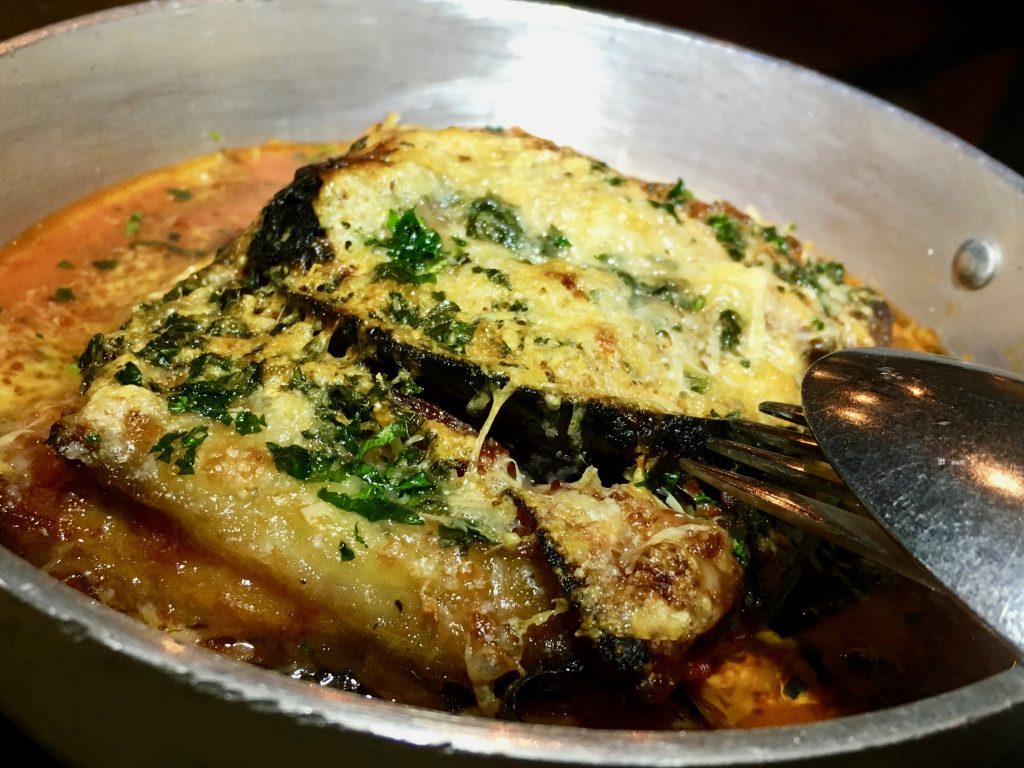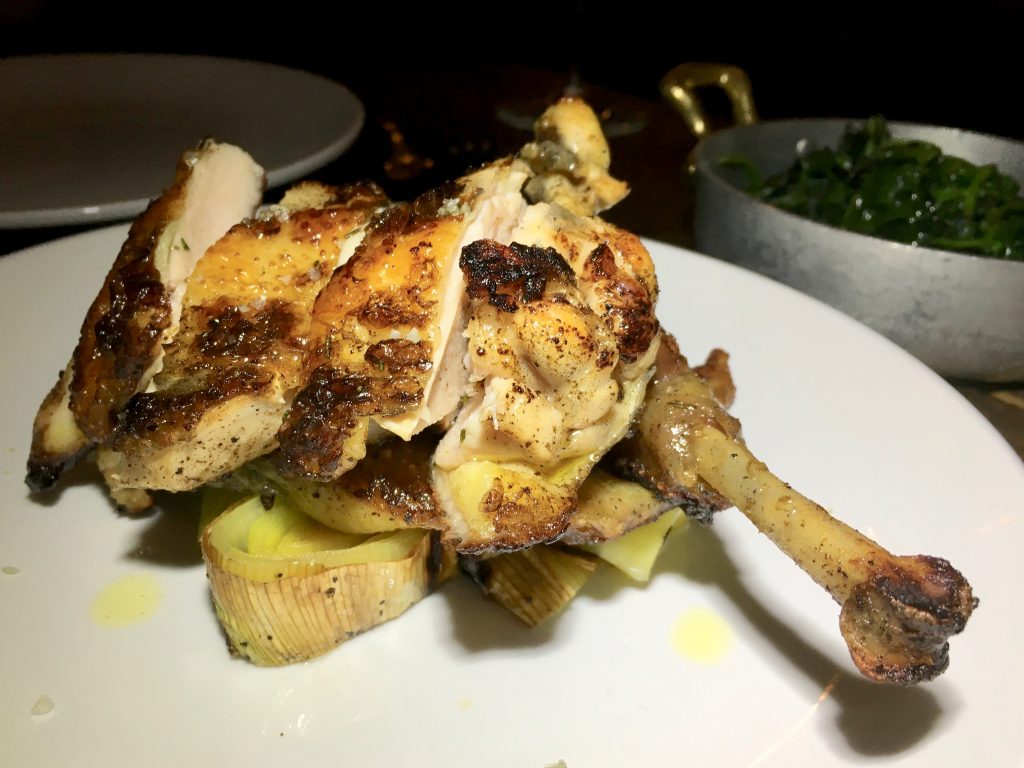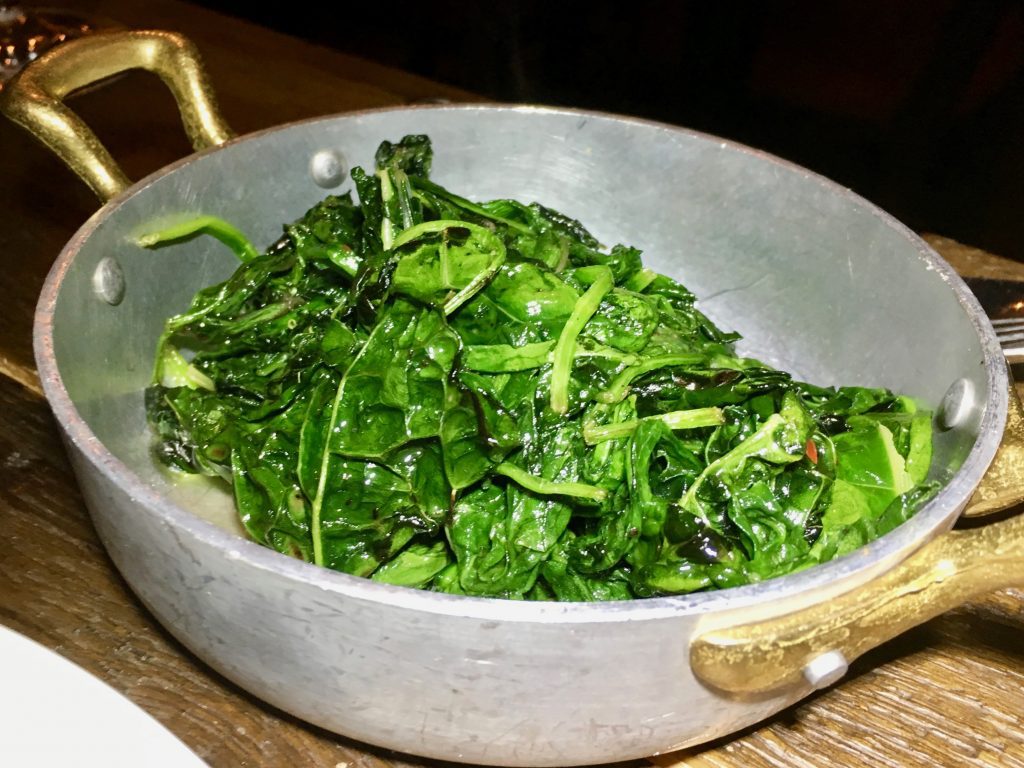 For our secondi piatti (larger plates), we decided on the roasted and confit half guinea hen over leeks ($28) along with contorni ($8, vegetables) of erbe in padella, braised greens. With this course, the ElenaCasadeii, 2015 Syrah ($20) worked well.
We continued chatting, oblivious to the fact that the restaurant was empty other than us.  I do recommend dining at Ristoro del Cinghiale — and trying everything we did except the crostini.
Ristoro del Cinghiale
NoMad
122 E 27th St
New York, NY 10016
212.481.7372