After shopping at Saks for two mother-of-the-groom dresses for my friends from CT, both of whose sons were getting married, we looked for something nearby to grab a bite. I made a reservation at the uptown location of Fig & Olive as we were walking there.
Our meal and libations were just what we were looking for. One friend began with the tart and sweet Rossellini ($15) made with passion fruit vodka and blood orange and lime juices; the El Matador ($14) made with tequila and rum, plus lime juice, a cilantro syrup and muddled jalapeños that I had packed a potent punch!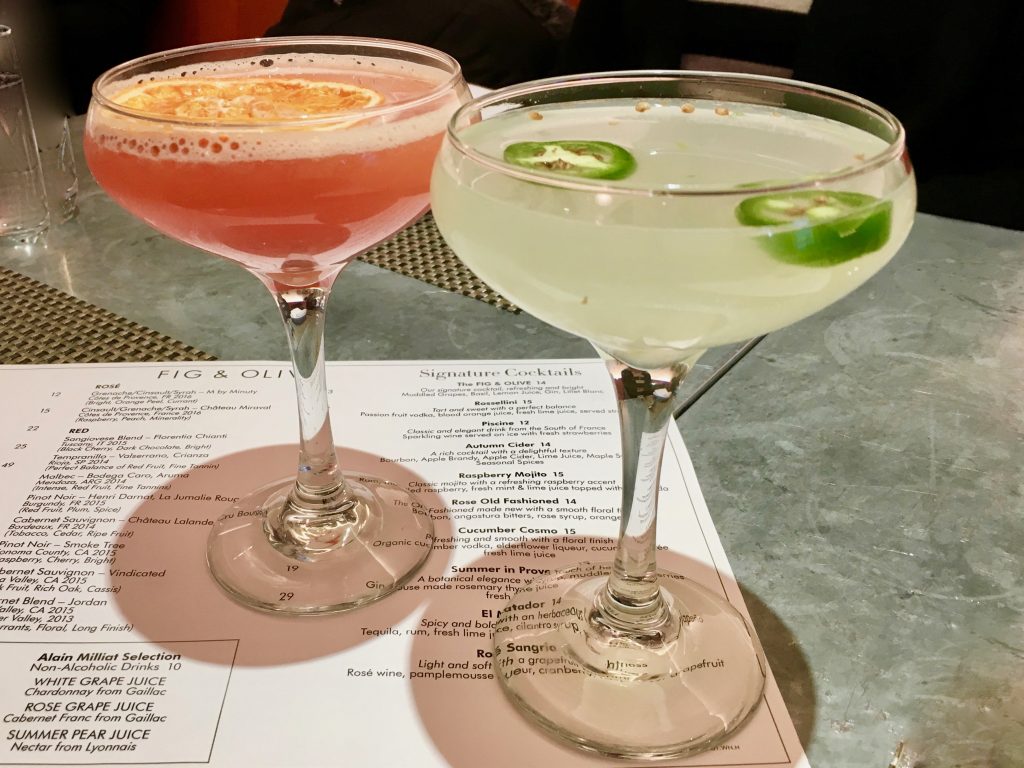 The refreshingly healthy quinoa salad ($15) topped with grilled salmon ($7) contained red cabbage, butternut squash, Brussels sprouts, oranges, arils (from a pomegranate) and sunflower seeds in a light citrus dressing. Two of us had their juicy burger ($20) on a brioche topped with tomato, pickled onions and cheese (we chose fontina) that same with an arugula salad drizzled with fig balsamic dressing and their Mediterranean fries (that I felt could have been crisper!).
If you need a respite from shopping, I'd recommend Fig & Olive.
Fig & Olive Uptown
Upper East Side
10 East 52
New York, NY 10022
(212) 319.2002