Last Monday's event at Pier 60 brought together leading women of stove, stage, screen and publishing to help raise money for SHARE, a non-profit organization that offers free peer support to women with breast or ovarian cancer, their families and friends. All of SHARE's services are free of charge and include helplines, educational programs, support groups, and public-health initiatives.
This year's event raised half a million dollars enabling this organization to continue to support those affected by breast or ovarian cancer.
As a member of Les Dames d'Escoffier New York, I'm highlighting some of the Dames involved — beginning with Executive Chef of the event Barbara Sibley (La Palapa) — along with her daughter Arielle —  who served brisket tacos in guajillo salsa.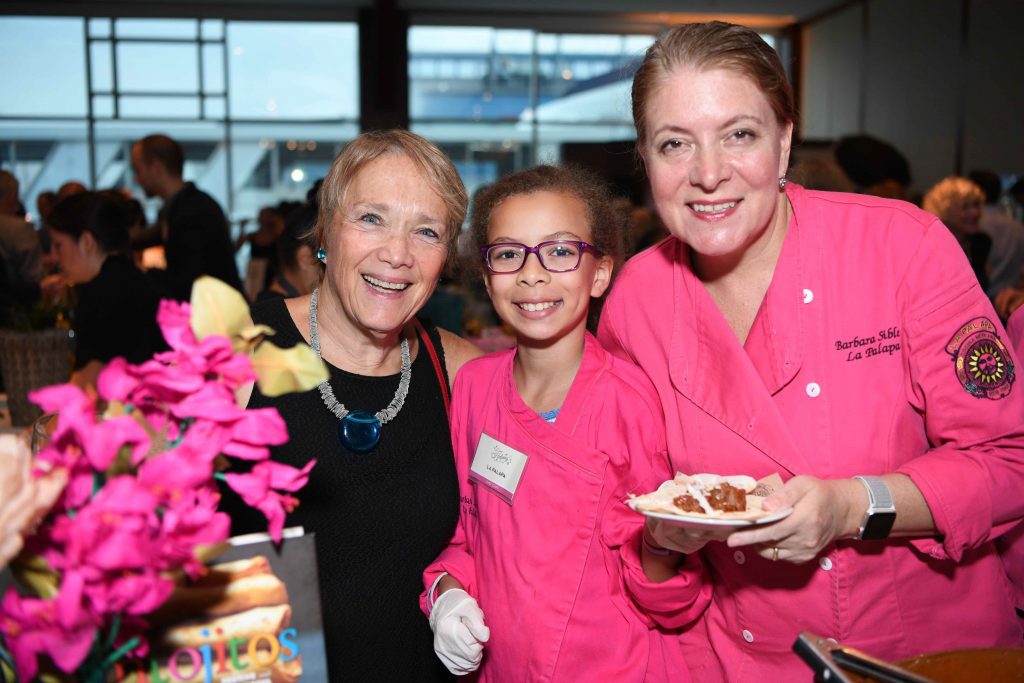 Dame Alison Awerbuch, Abigail Kirsh Catering, offered "A Contemporary Twist on Crossing Delancey" with savory spiked egg creams, LES bagel and lox bread pudding and a retro cooler cart.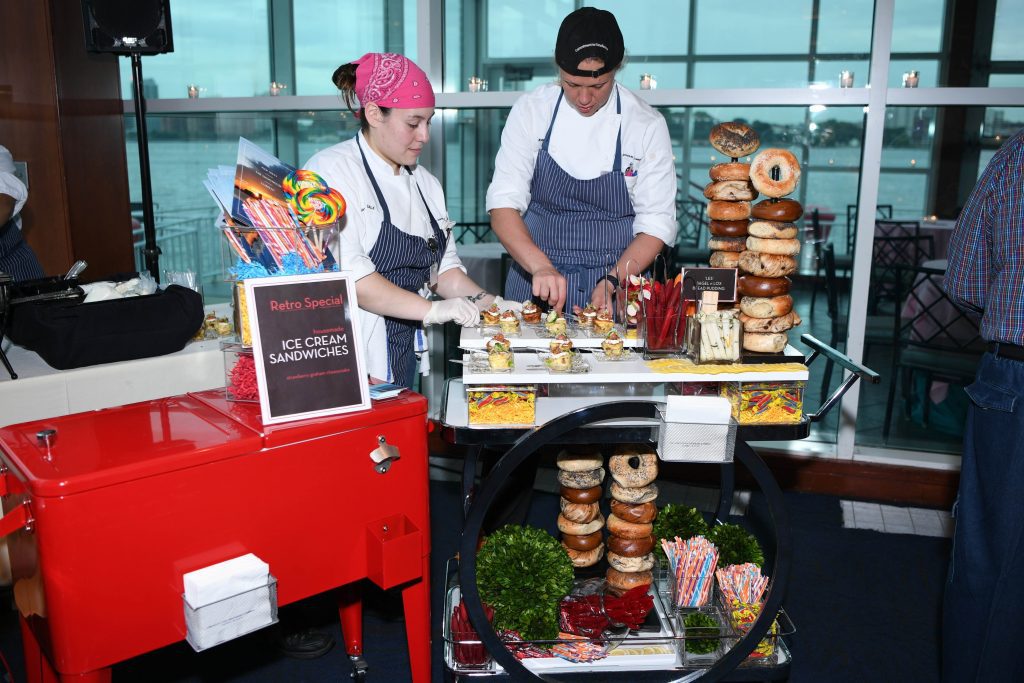 Dame Surbi Sahani offered sprouted moong with puffed rice and avocado a dish from SAAR Indian bistro.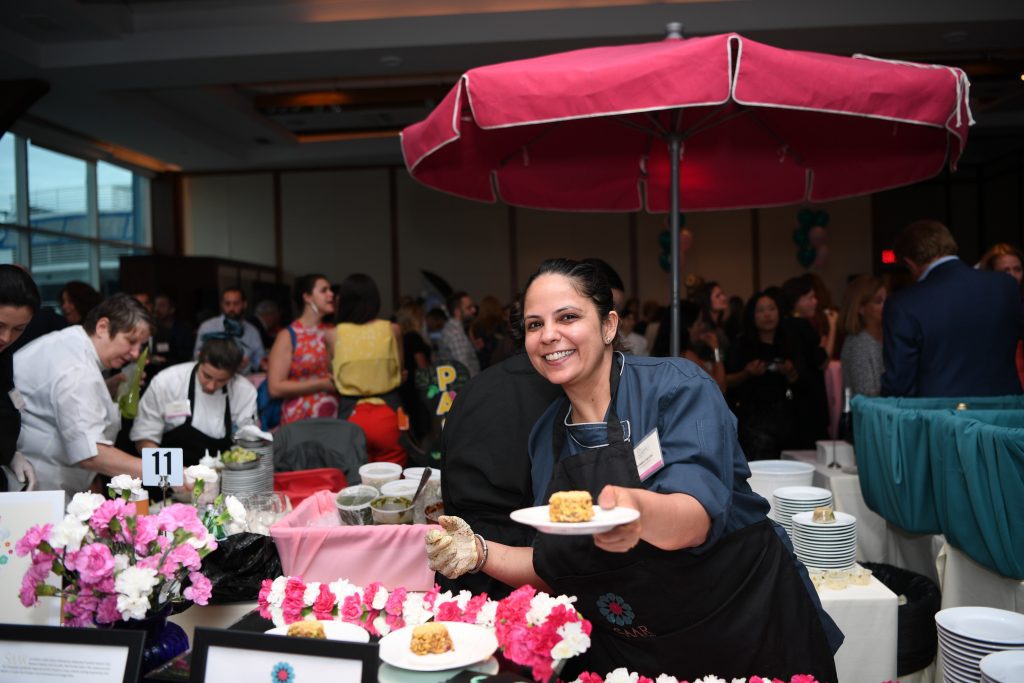 Rebecca Charles (Pearl Oyster Bar) along with Sara Moulton served the restaurants famous lobster rolls.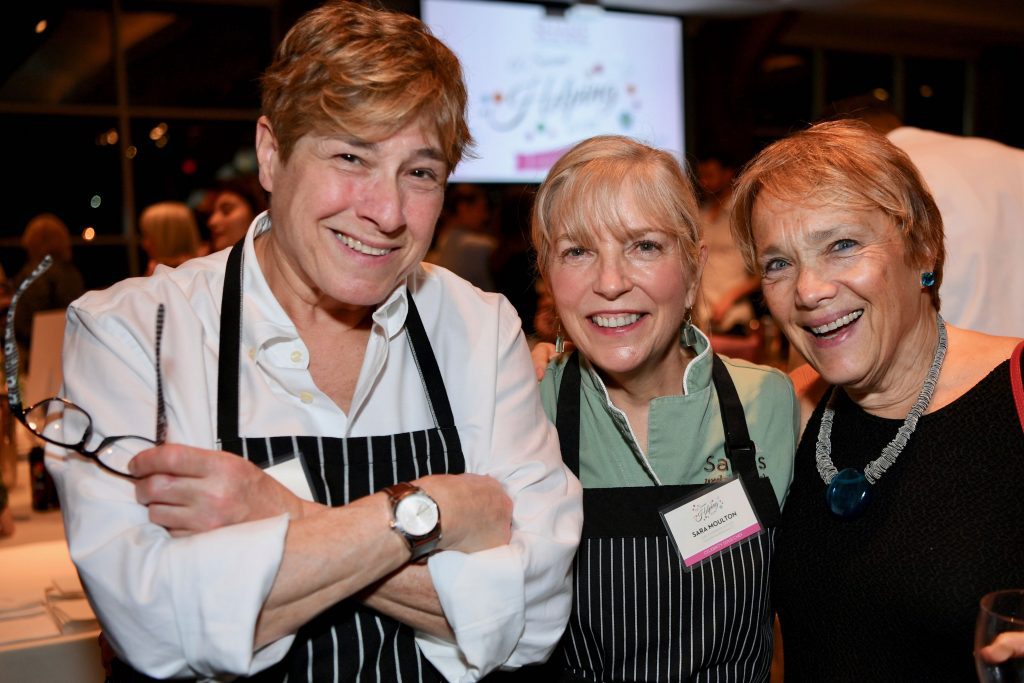 Melba's Restuarant served country-fried catfish with chipotle dipping sauce.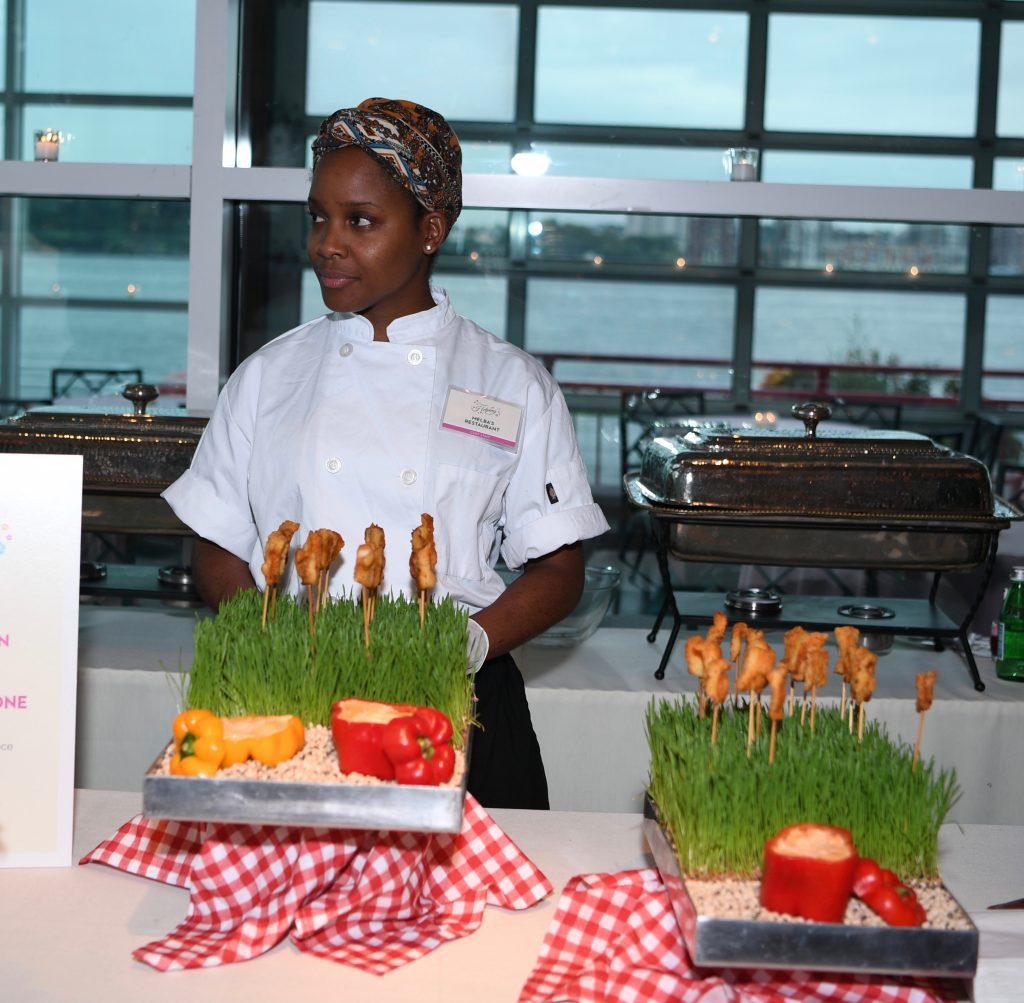 Sarabeth Levine with celebrity sous chef Tandy Cronyn serving triple-chocolate pudding. Jessica Weiss's team from Maialino offered chocolate hazelnut cream pie.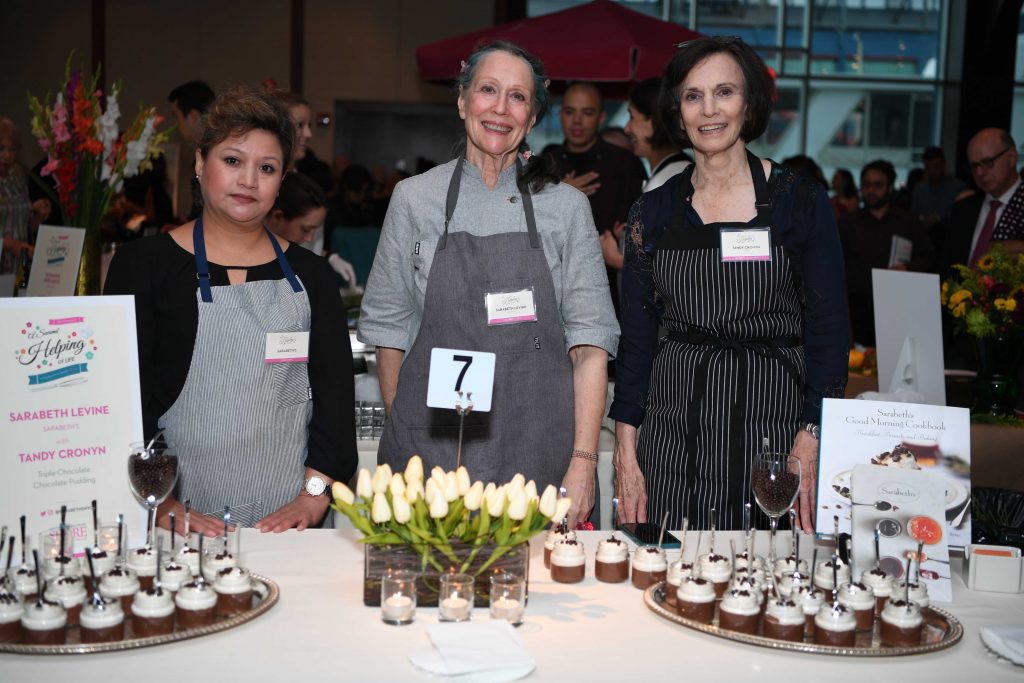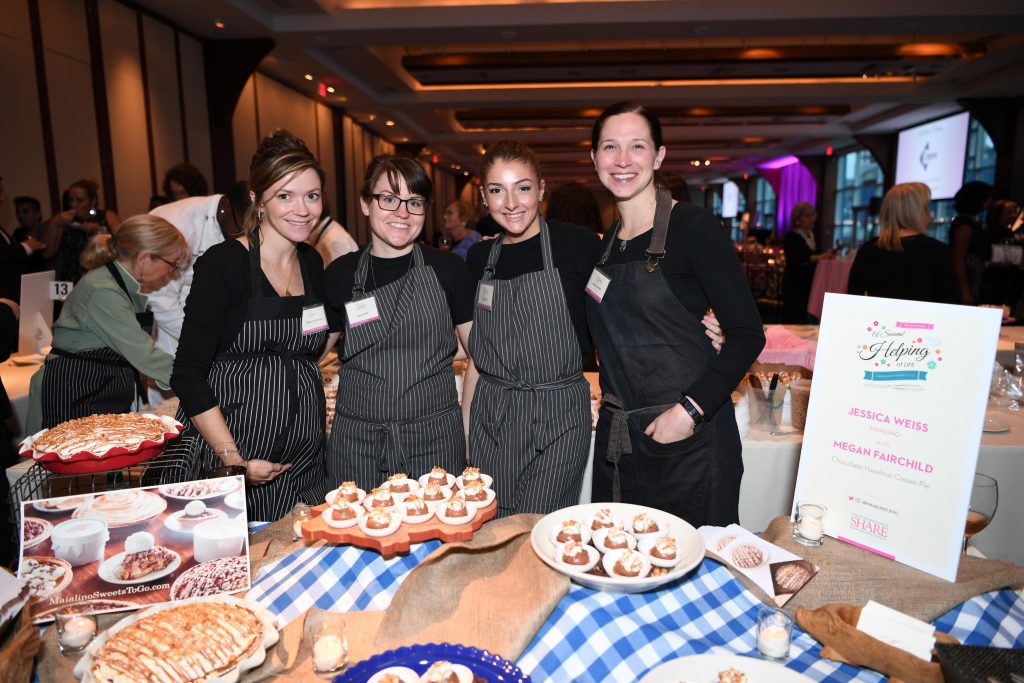 Lots of other celebrity chefs offered other great tastings at this annual September event for a very worthy cause.
Photo credit: Jean Glassner Bortner