Our plan was to start at Good Behavior, the rooftop bar on the 18th floor of the Made Hotel for a drink but there was a private party. So instead, the helpful man in the lobby re-arranged the seating at the bar lounge so there was room for the two of us.
We indulged in their unusual cocktails, ones I'd recommend. I sampled the La Bruja made with spicy mezcal, saffron and lemon, garnished with fresh red pepper ($16). My friend tried the Ninth Petal served up like a martini with a full glass container on ice containing more of the gin, white vermouth and jasmine ($16).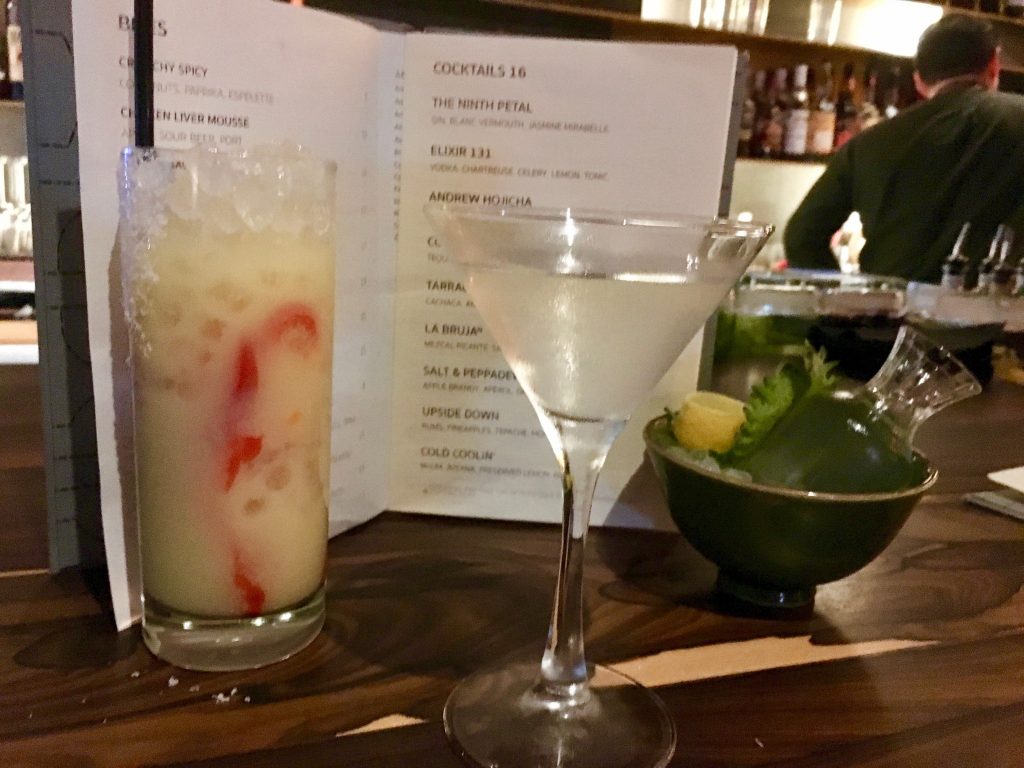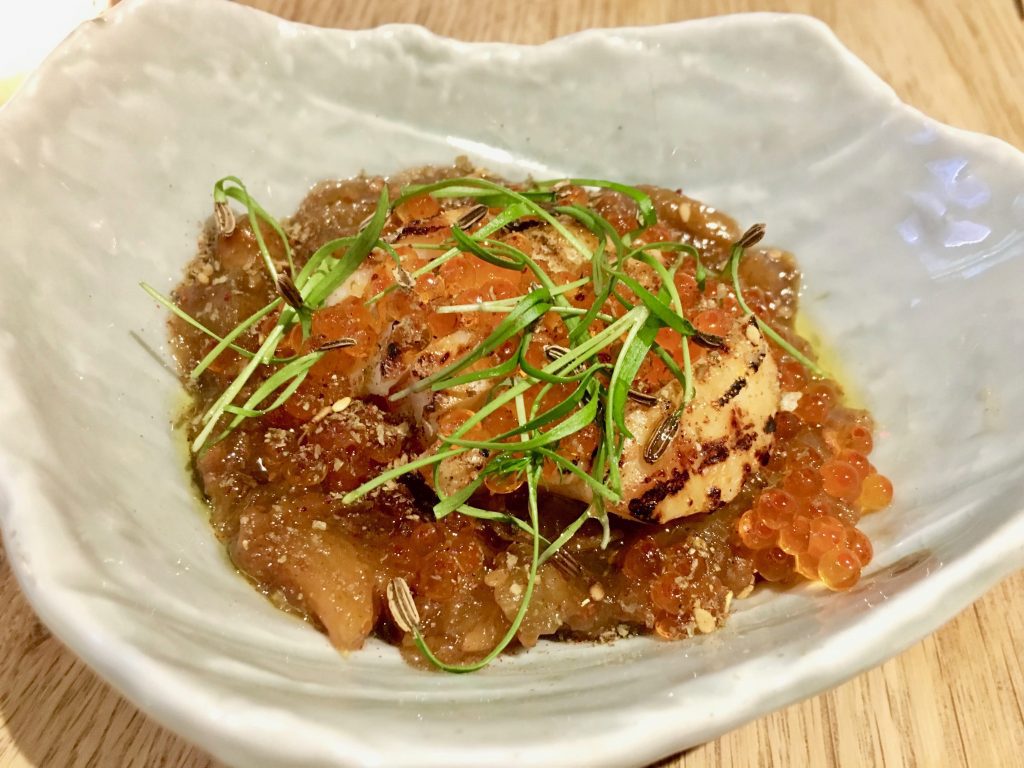 Once it was time for our meal, we walked downstairs into the cozy 40-seat new American restaurant from Charles Seich and Executive chef Greg Proechel. The menu is quite small, yet the kitchen over delivers on expectation. Every dish is more than it would seem.
While sipping our Patrick Baudouin, Les Coteaux d'Ardenay, Cab Franc, Anjou France 2015 ($75), we indulged in one thinly sliced grilled scallop under a bed of diced green tomato seasoned with za'atar and roe soaked in a smoky liquid all garnished with fennel.
Our favorite dish was the most unusual charred broccolini with grapes, cashews with the Timur-seasoned yogurt.  I learned that Timur is a Nepalese small pepper that's a relative of Sichuan peppercorns.
Next, we had the huge ricotta gnudi (dumplings) with sage-flavored lamb neck ragu. The night's special was spicy buttermilk-fried chicken thighs with pickle slices and biscuits. We had requested it very spicy that was almost too spicy for piquant-loving me.
Our waiter recited the two dessert offerings ($13) from which we chose the chocolate mousse with some mint-flavored housemade meringue crisps. Was not as delicious as the rest of the food we had eaten, and so left most of it.
We did indulge in Montenegro, an orangy after-dinner Amaro digestive made from a blend of botanicals, including orange peel. That I'd recommend as I would a trip to Ferris. It's that good.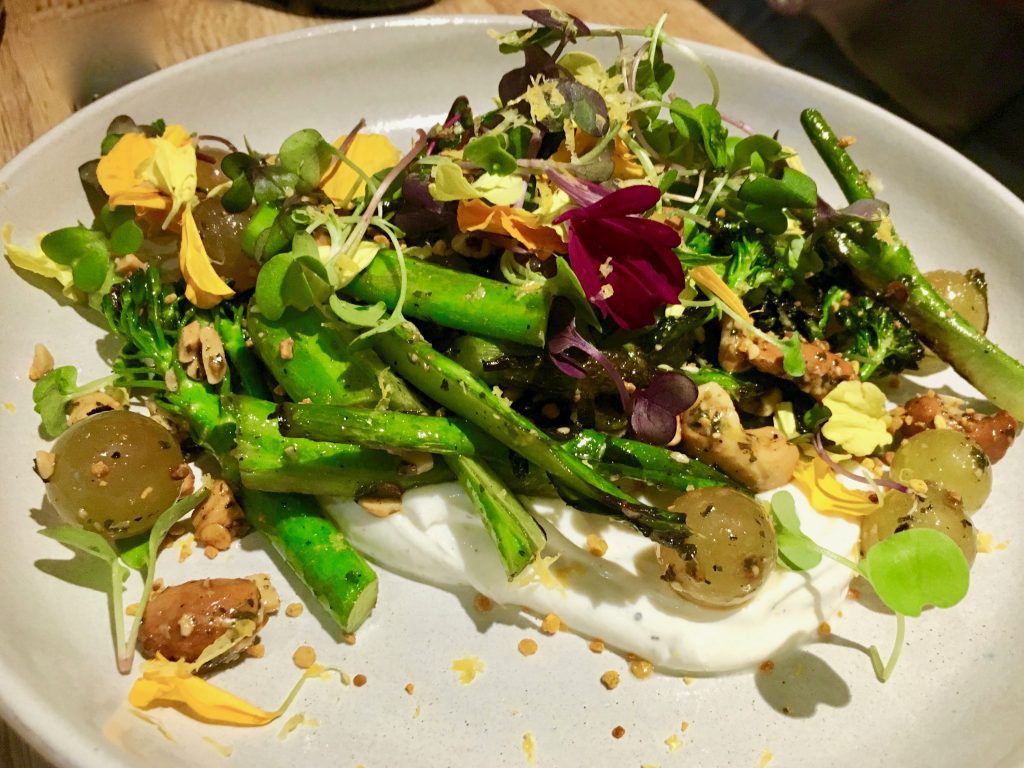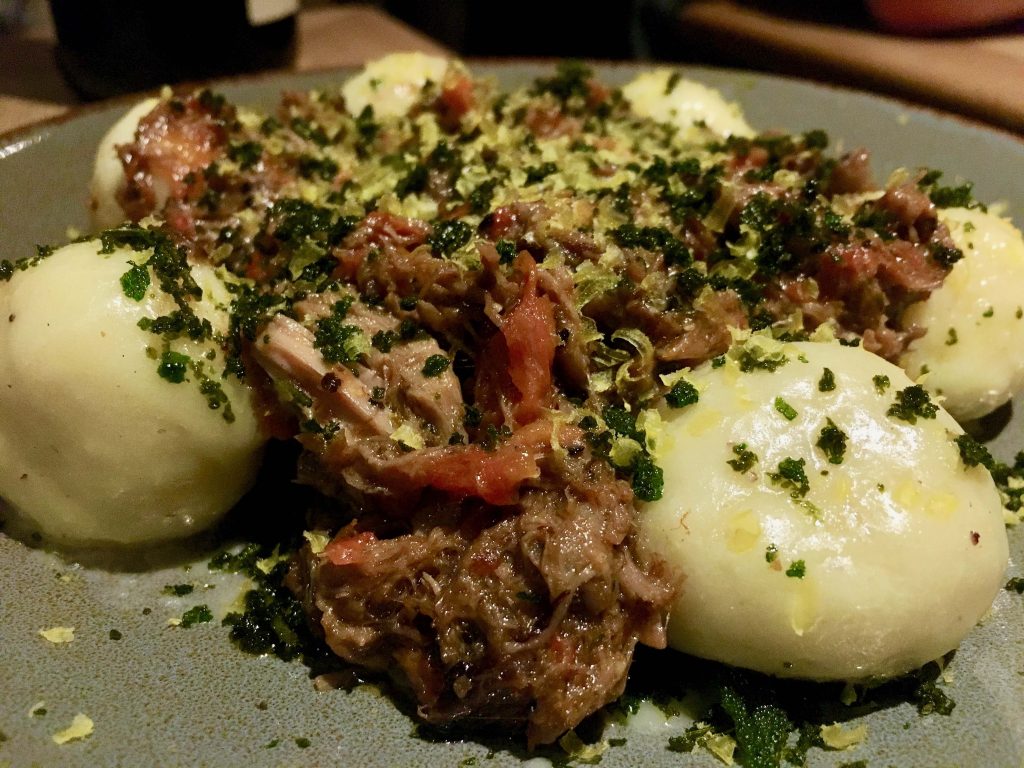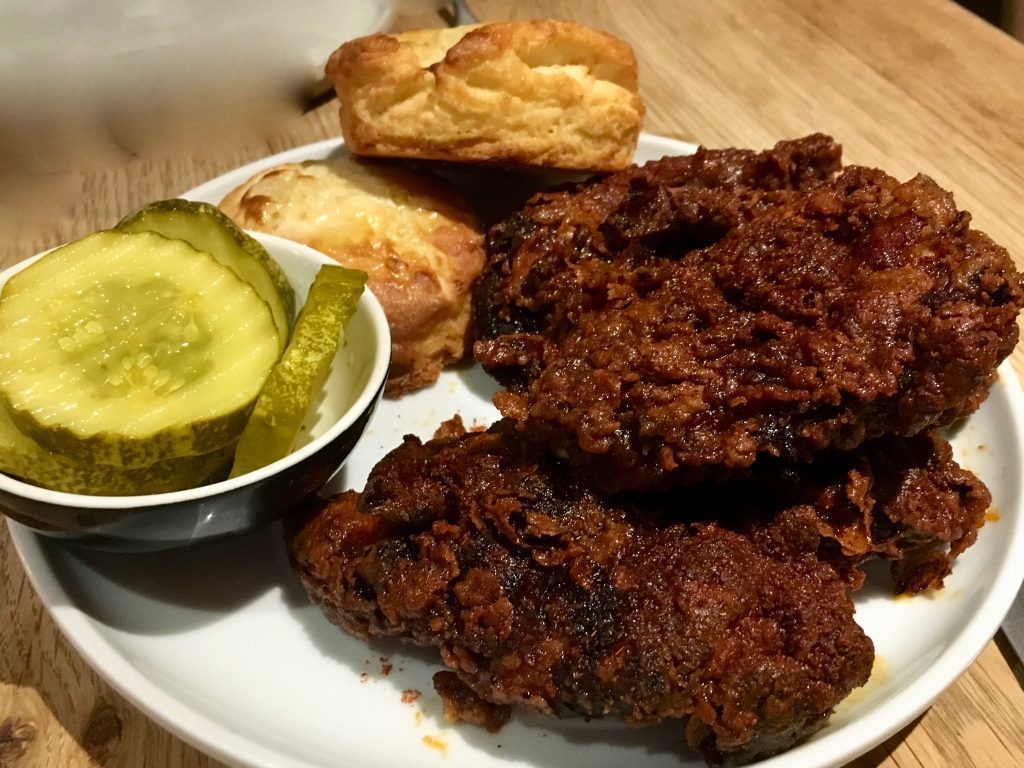 Ferris
At the Made Hotel
44 W 29th St
New York, NY 10001
(212) 213-4420
ferrisnyc.com