I admit I had a couple of tears drip down my face watching Tom Hanks as Mr. Rogers in "A Beautiful Day in the Neighborhood." I recommend this feel-good movie. After the movie, we celebrated my friend's birthday at Farmer & The Fish, a spacious Park-Avenue restaurant close to the movie theatre.
For starters, we shared the odd grilled Japanese eggplant. Odd in that it was served chilled and with too much of the syrupy date sweetness drizzled over the thick slices of eggplant with candied cashews (Those were yummy!) and golden raisins made refreshing with mint ($14).
My friend ordered the big eye tuna, cooked appropriately, quite rare with tiny Florida shrimp and coconut curried veggie fried rice ($32), while I enjoyed also nicely cooked still rare inside Scottish salmon topped with some salsa verde served on a cedar plant with sweet potato succotash, ($32)
The trio of sorbets and ice cream ($7) for dessert included the decadent salted caramel ice cream, the rich raspberry sorbet and the tasteless peach sorbet topped with a lit candle as we were celebrating my friend's birthday.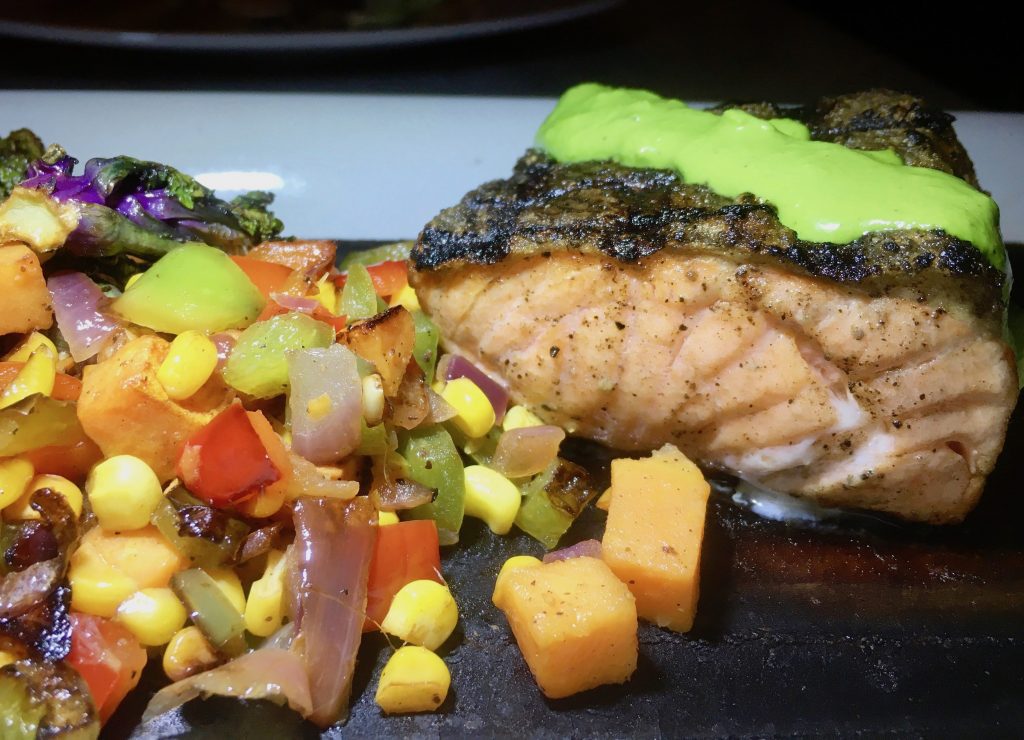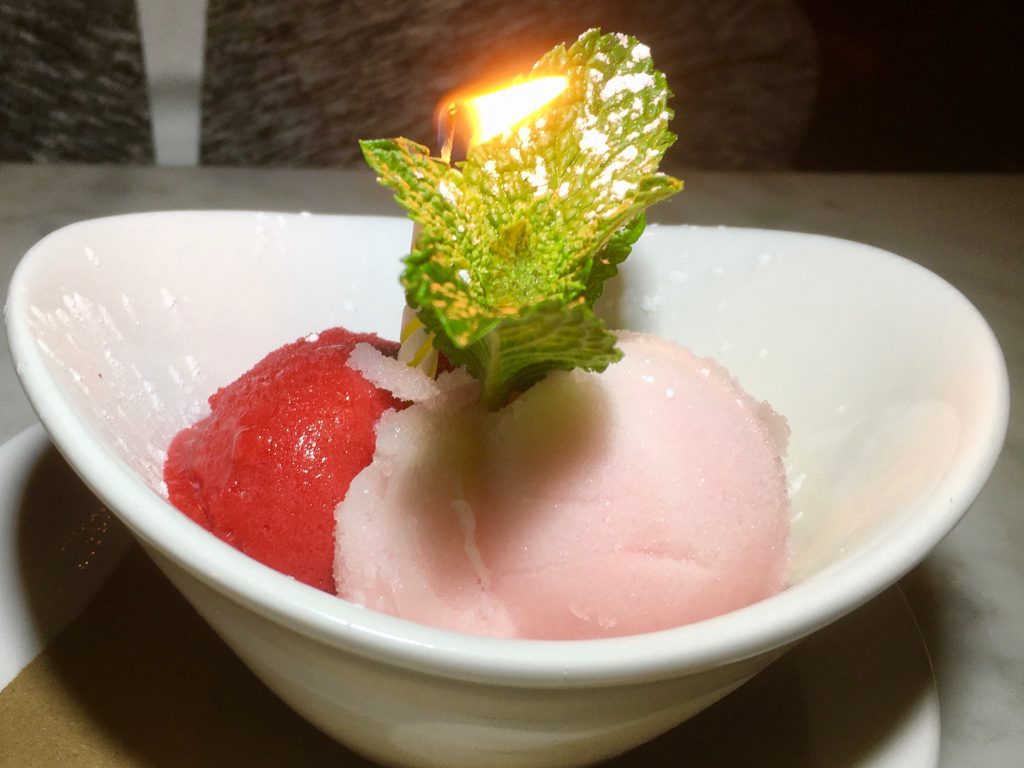 I wouldn't go out of my way to dine here, but do recommend it as a decent place to grab a bite if you're in the Union Square area.
Farmer & The Fish
245 Park Avenue South,
New York, NY 10003
(646) 998-5991
farmerandthefishnyc.com