Before heading to the Seeing Place Theatre on West 4th to see The Hysteria of Doctor Faustus, we got a bite to eat at a place where I know I'll return. That now-closed play explored a pact made between the devil and a man who thinks he has nothing to lose. It sparked memories of the musical comedy Damn Yankees also based on that Faust legend.
Le French Diner is a tiny restaurant with surprisingly wonderful food! This small storefront does not have many seats. Having arrived at 5:30 as the manager was opening up, we asked to be seated at that window-side table. "If a party of four arrives, we'll have to move you," she explained.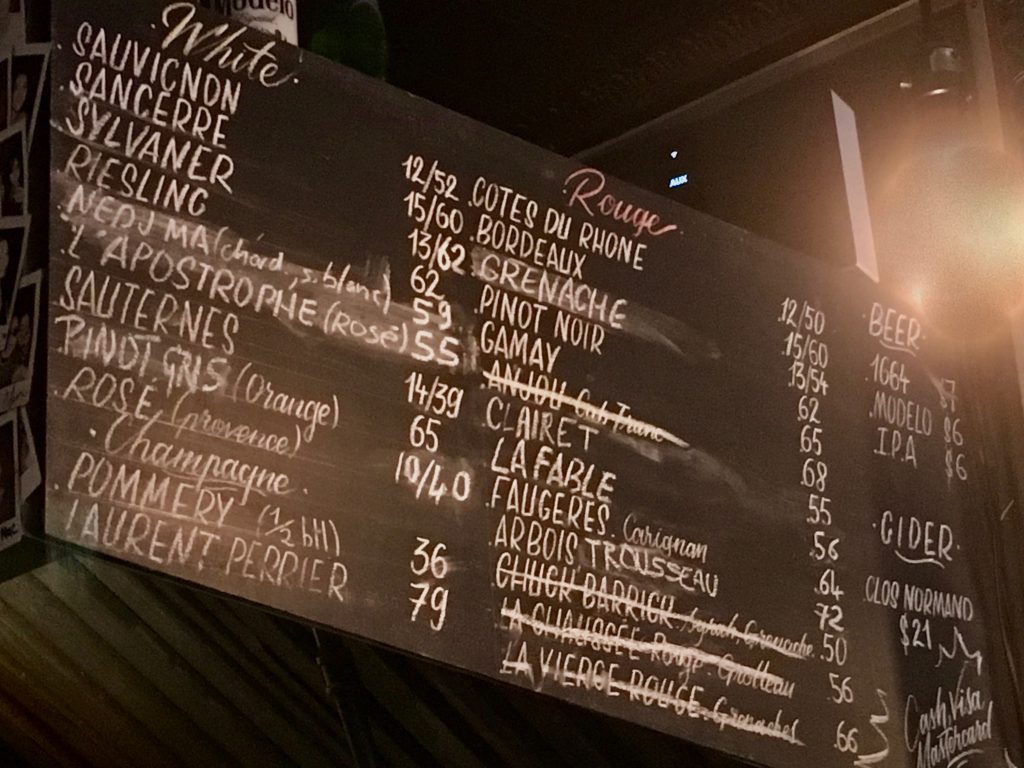 We looked around bewildered, as there's only one high top with high stools, and the table we were sitting at, with regular chairs that could potentially seat five. Otherwise, you need to grab a seat at the bar.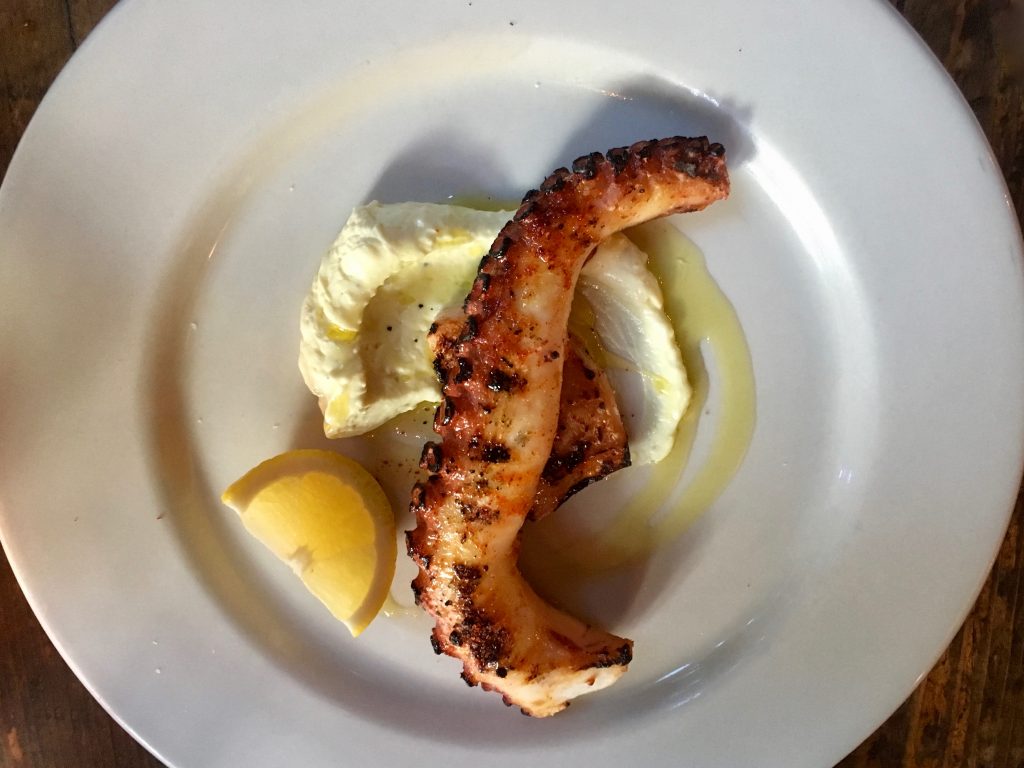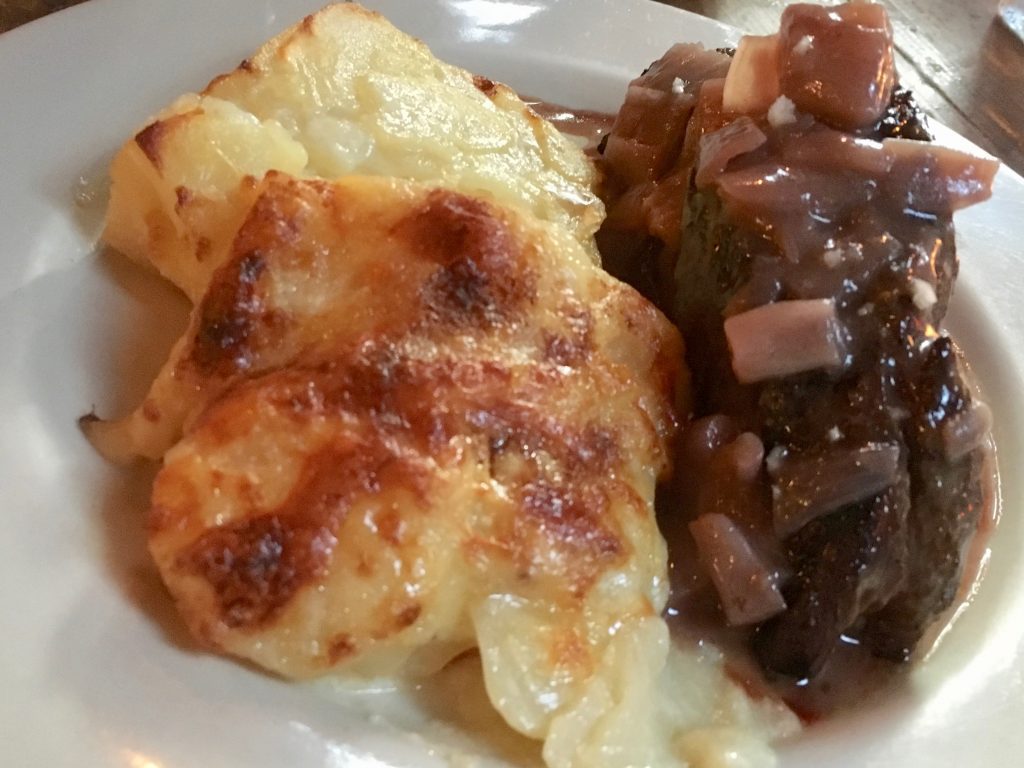 The menu's on two blackboards, one describing the food the other drink. Don't miss the succulent octopus; ours was a large tentacle ($21)  finished on the grill sitting atop garlicky aioli. We washed that down with a glass of the Bordeaux ($15). Also worth ordering is their grilled hanger steak ($28), done medium as requested, topped with sweet onions and served with a hearty portion of cheesy potatoes (Gratin Dauphinois). For these two dishes alone, it's worth the trip to the lower east side.
I wonder what took me so long to find this gem!
Le French Diner
Lower East Side
188 Orchard Street
NY 10002
1.212.777.1577