Etcetera Etcetera, a restaurant on West 44th Street close to the theatre district, has a warm spacious setting with decent service. The food is sadly quite mediocre, at least what we sampled before we went around the corner to see Days of Rage at 2nd Stage. To be fair, perhaps because we ate there on a Monday, it was the chef's day off.
We shared tough (over handled) veal meatballs screaming for a smidgen of salt (5 for $28) that oddly came with fries. Those fried morsels were the best part of what we ate. We also shared eggplant parmigiana ($19) that looked good — but was also missing seasoning.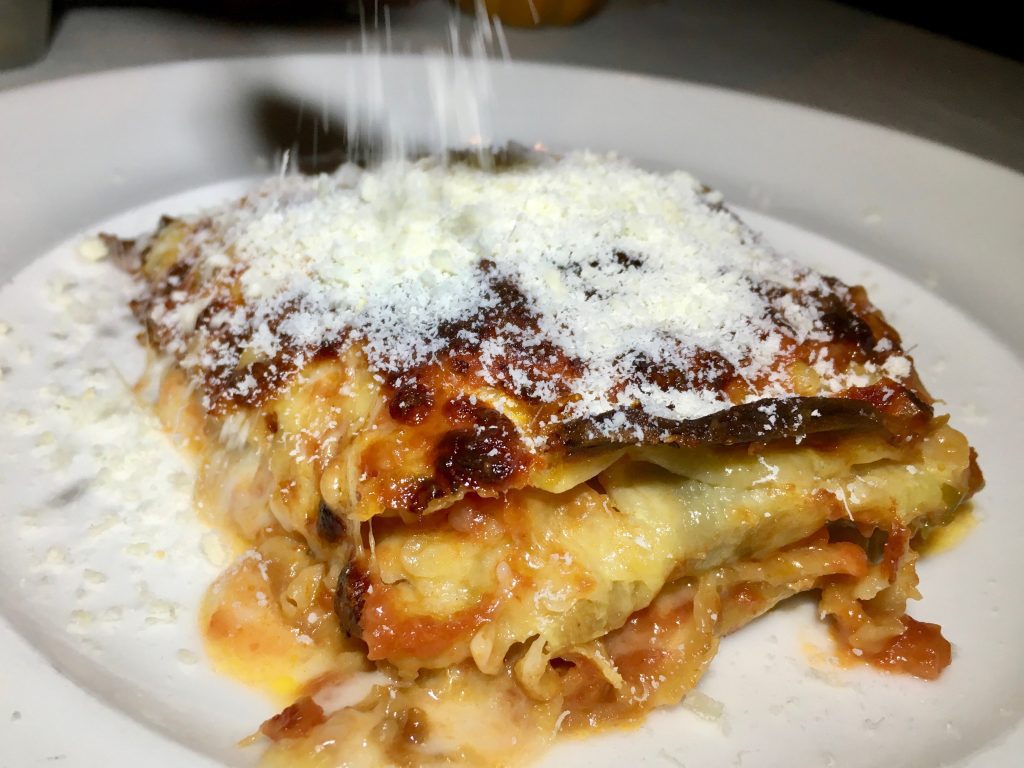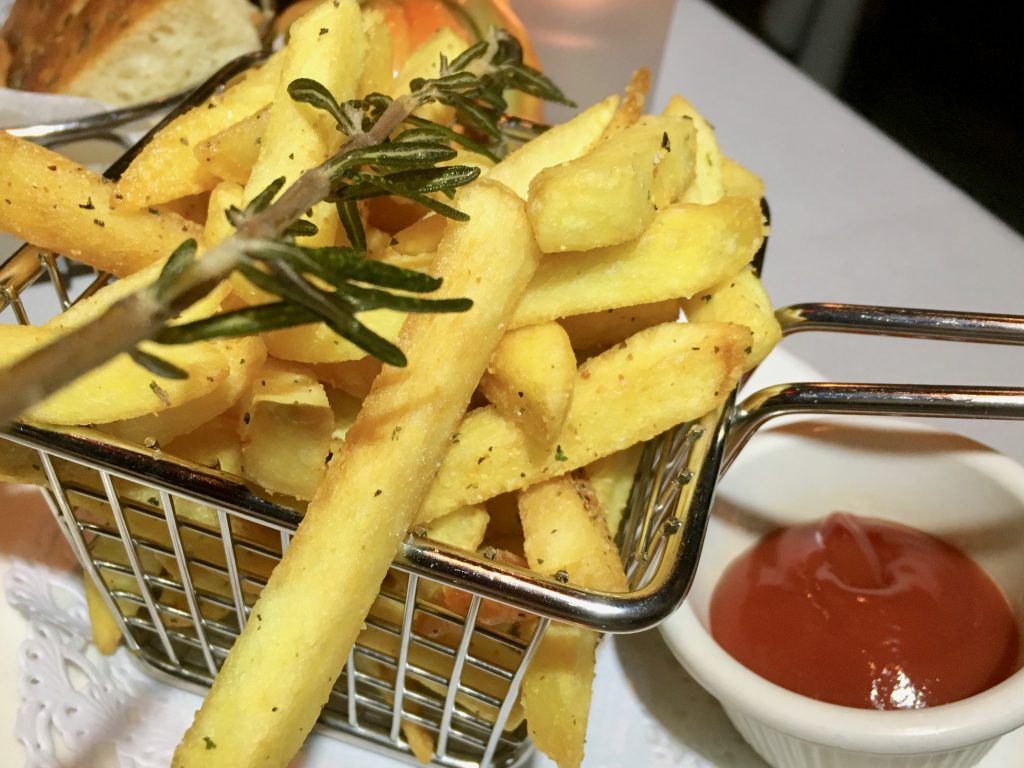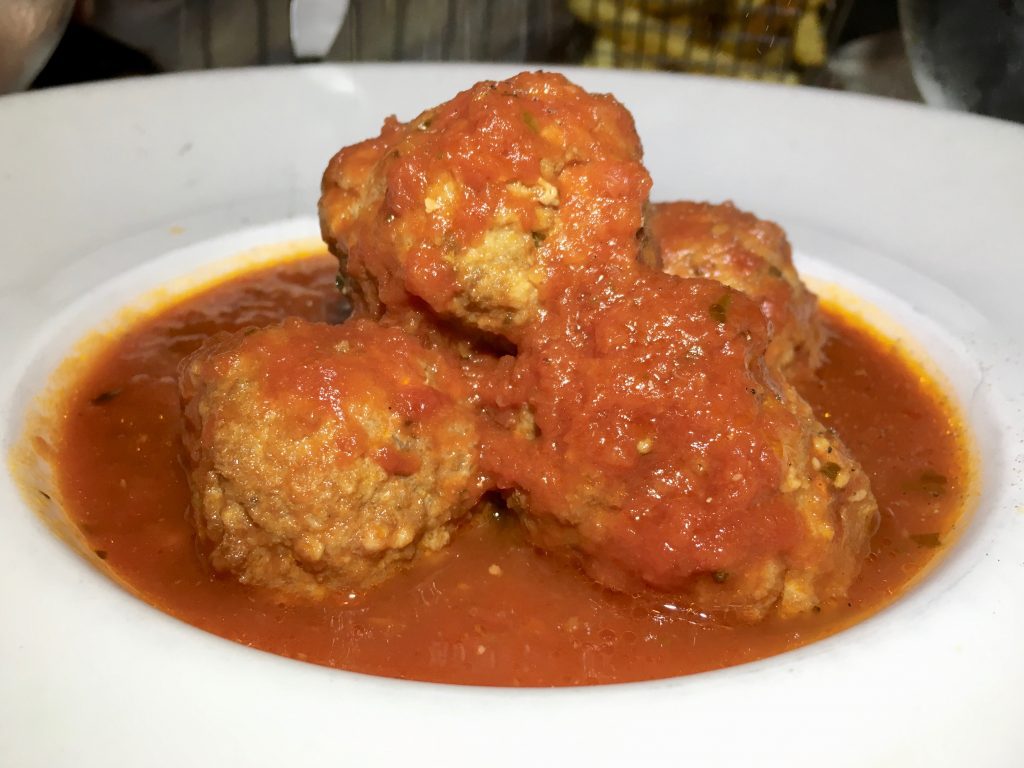 The best thing about Etcetera Etcetera,is it is around the corner from the theatre.  Days of Rage is a play reminiscent of my college days when young radicals fought the injustice of the Viet Nam war, often blindly. For a complete review of the play, click here.
Etcetera Etcetera
Theatre District
352 West 44th Street
New York, NY 10036
212.399.4141