A large group of us met at the Empire Diner in Chelsea for dinner.
On my spicy drink kick, I ordered their Bolt Bramble ($16) with jalapeño-infused tequila added to the mezcal, Anchos Reyes Verde liqueur and blackberry cassis. Quite refreshing.
The table shared a few apps with our cocktails including the blistered shishitos served with some citrus sea salt for dipping ($7); tasty tempura-fried rock shrimp and jalapeños accompanied by a citrus aioli ($12) and some toasts with whipped goat cheese, salsa verde and roasted pumpkin seeds ($15).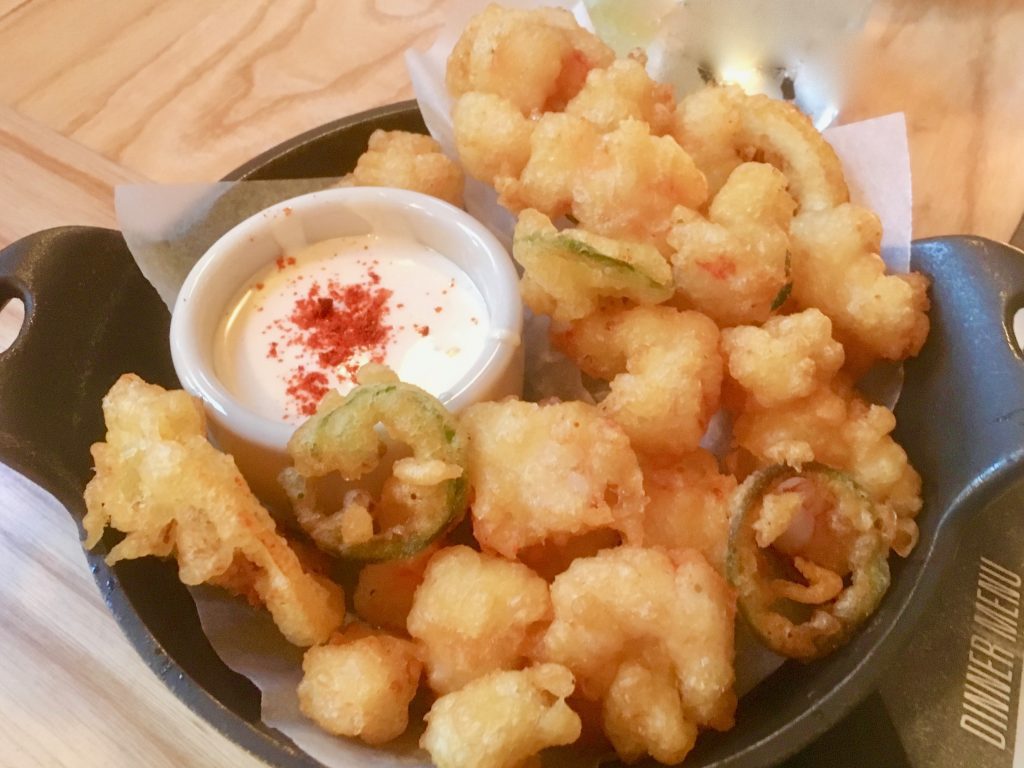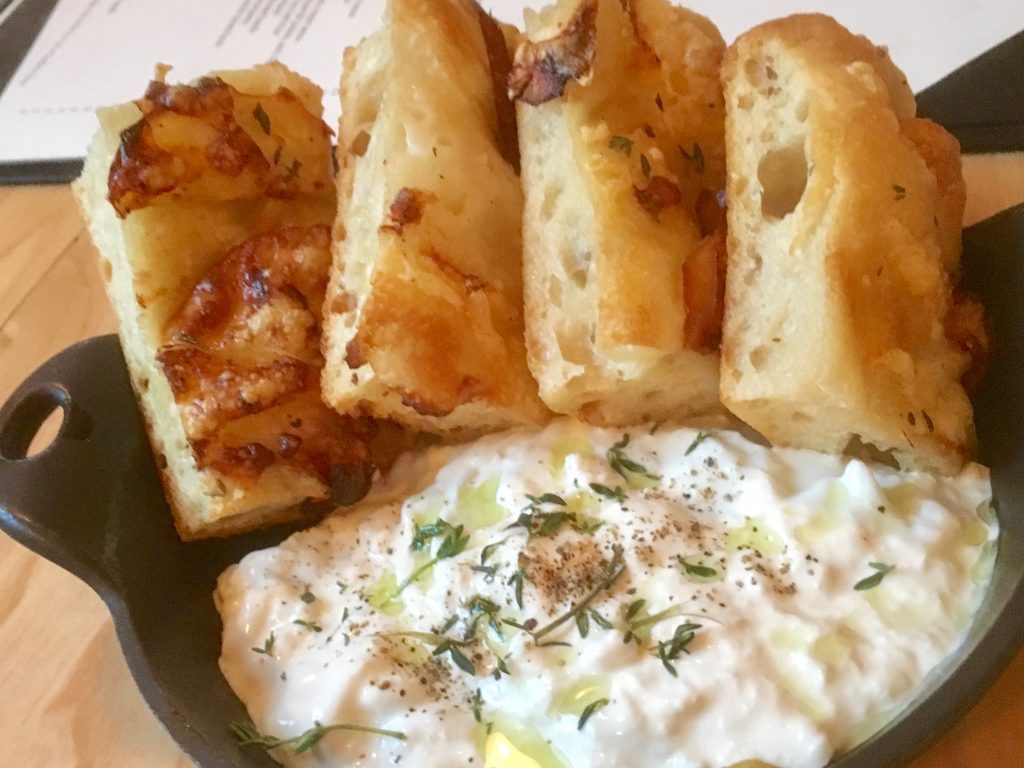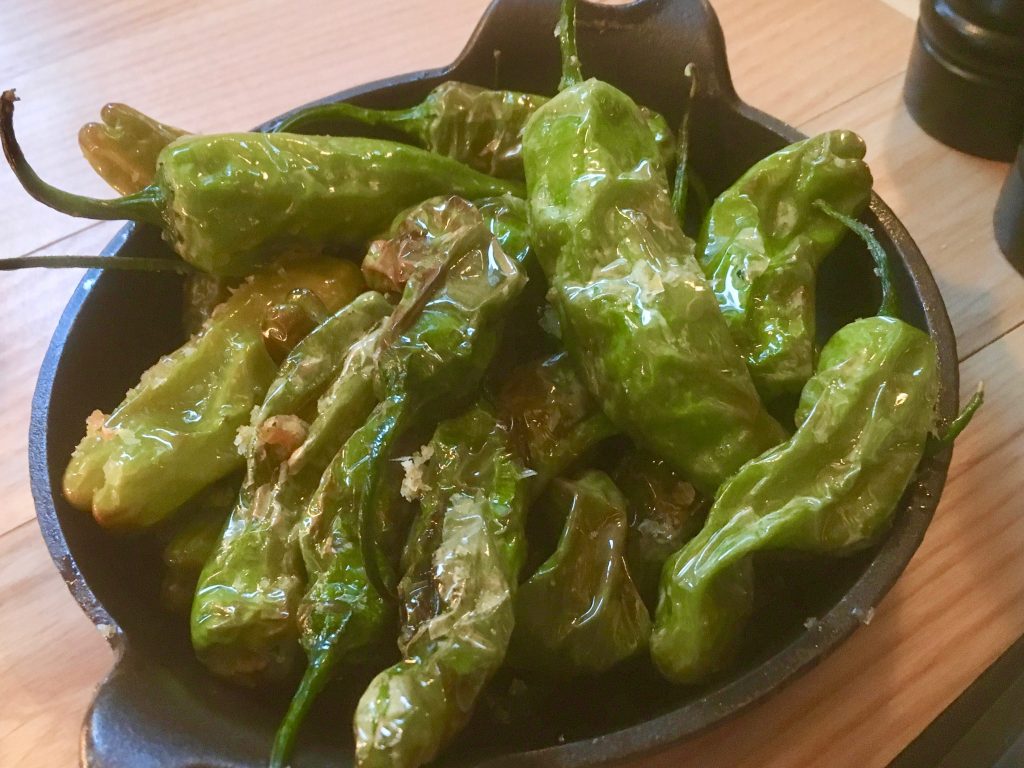 On one side friends had a bowlful of nicely seasoned cioppino replete with shrimp, scallops, white fish, clams and PEI mussels all swimming in a roasted tomato broth ($32), the other side enjoyed the hearty wedge salad overflowing with diced tomato, bacon, avocado, pickled onions and lots of blue cheese ($14), and the person across from me who was dieting ordered the half roast chicken with broccolini ($24).
I split the Empire special blend burger with a double patty, Cheddar cheese and pickles on a bun spread with aioli with another friend who also wasn't very hungry. That, of course, came accompanied by herbed fries ($18).
One couple ordered the s'mores torte ($10) with toasted marshmallow, dark chocolate mousse and an oddly-textured honey graham ice cream and spoons for the table.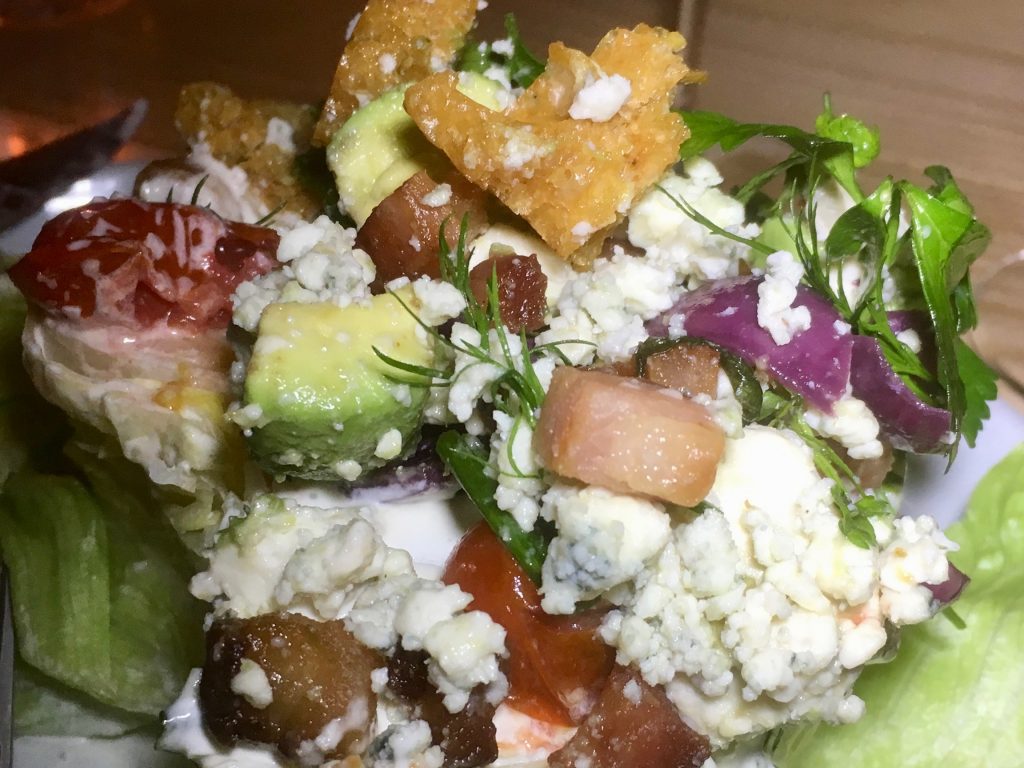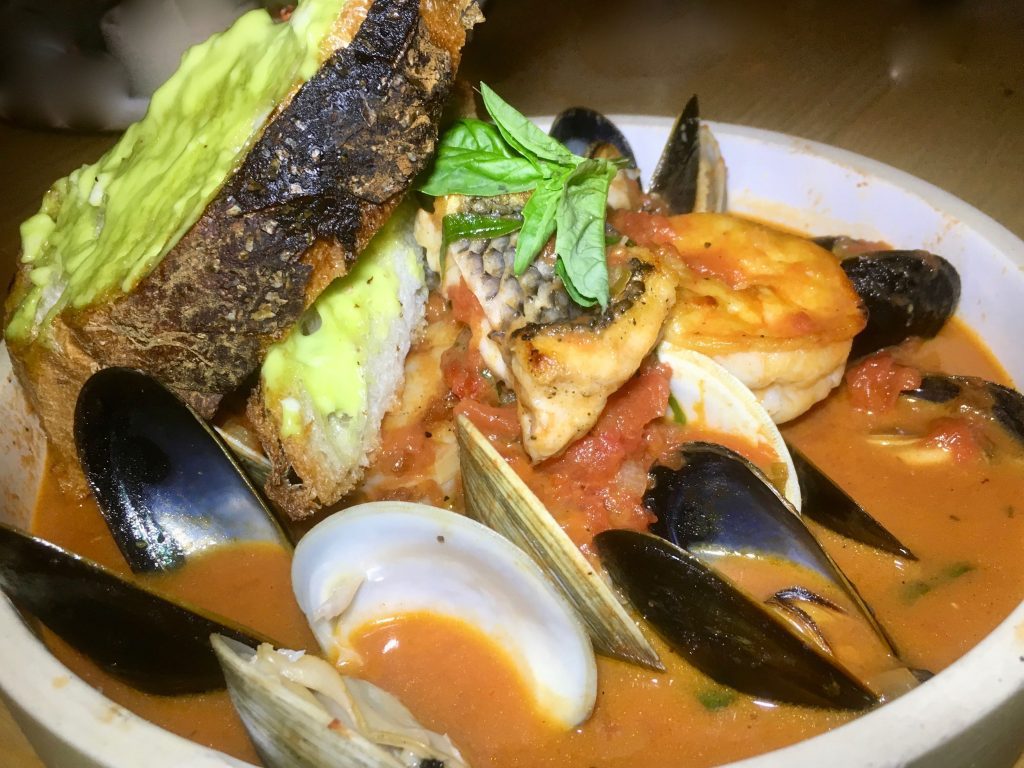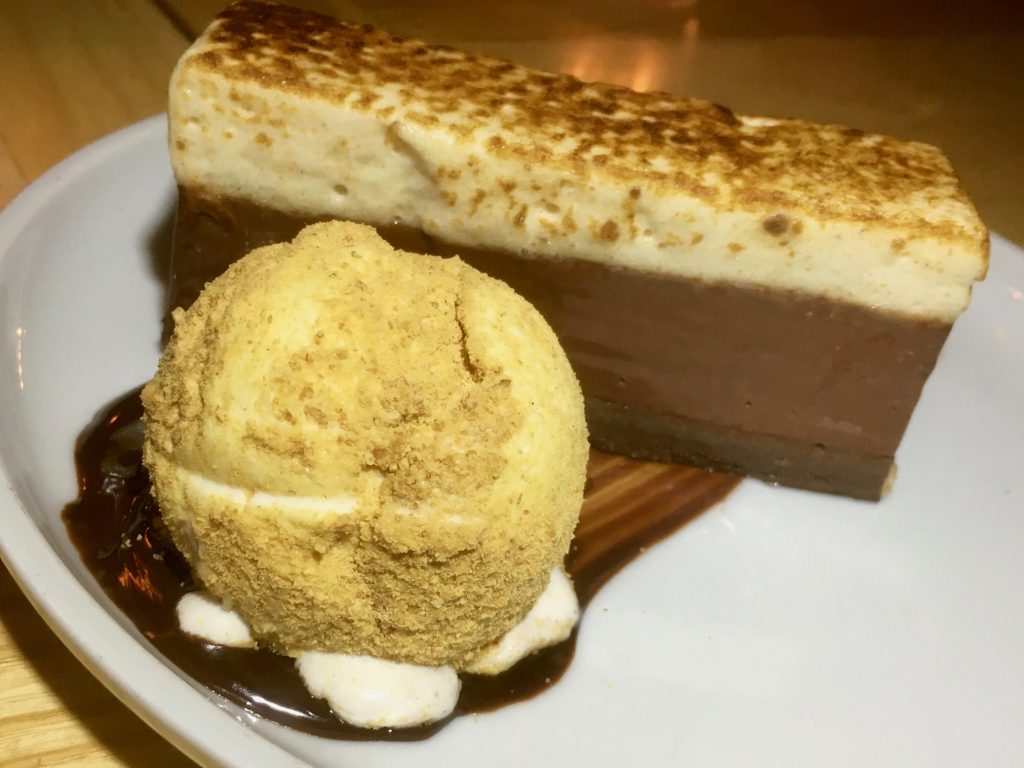 Everything was good, nothing really remarkable, but decent food and prices served with a smile in a restaurant where I could carry on a conversation with tables mates. And so I'd recommend a visit to Empire Diner.