Head to Empanada Mama in Hell's Kitchen for reasonably priced Columbian fare. We did so before heading to the fun, memory-sparking The Cher Show a few blocks away with memorial hits like "I've Got You, Babe," "The Beat Goes On," and "Bang, Bang." (The show closed on August 18.) For a complete theatrical review, click here.
We started with Empanada Mama's housemade super-fresh guac with crispy plantain chips ($11.50) and chopped jalapeños for those who wanted it spicy large pitcher ($44) of Sangria.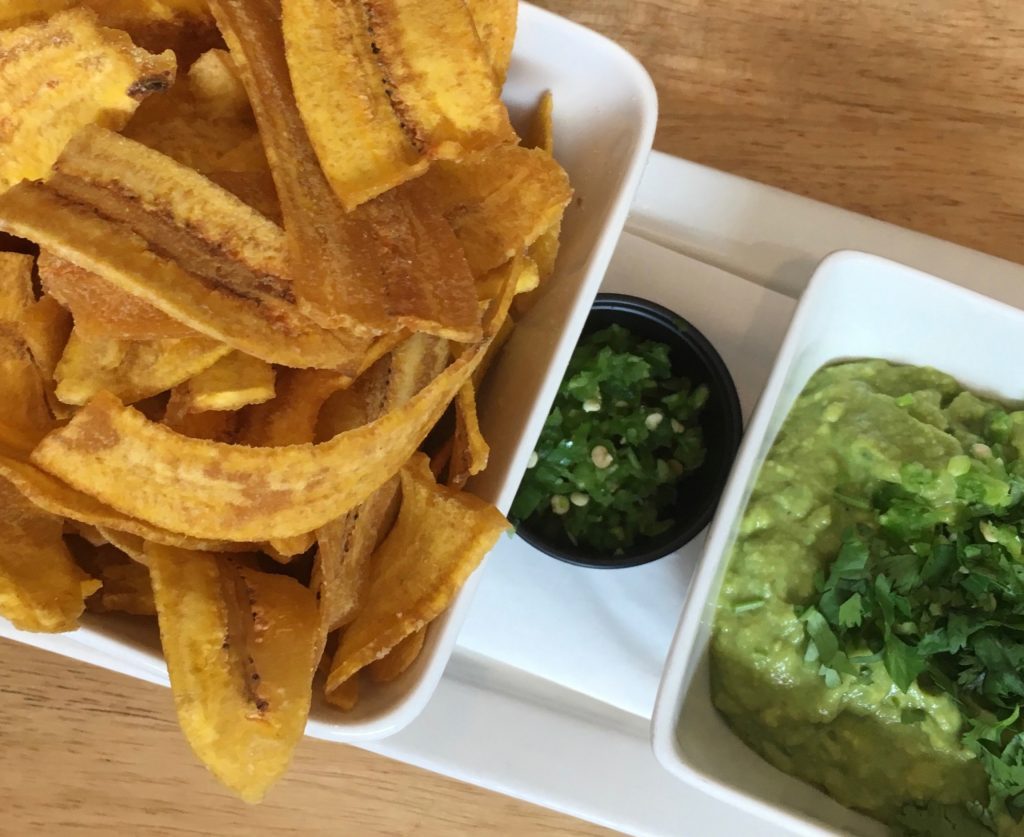 I ordered my favorite huevos rancheros. For the second time recently, this dish came with crisp — not soft, tortillas like I'm used to — along with sunny-side-up egg, refried beans, ranchero sauce and cheese ($11.95). This version contained feta, not the traditional queso fresco.
Others tried the beef mole tacos ($12.50  for three), the shredded chicken empanada ($3.99) and the plain arepa ($5.50). Everything we sampled at this bright small place is worth trying.
I recommend a visit.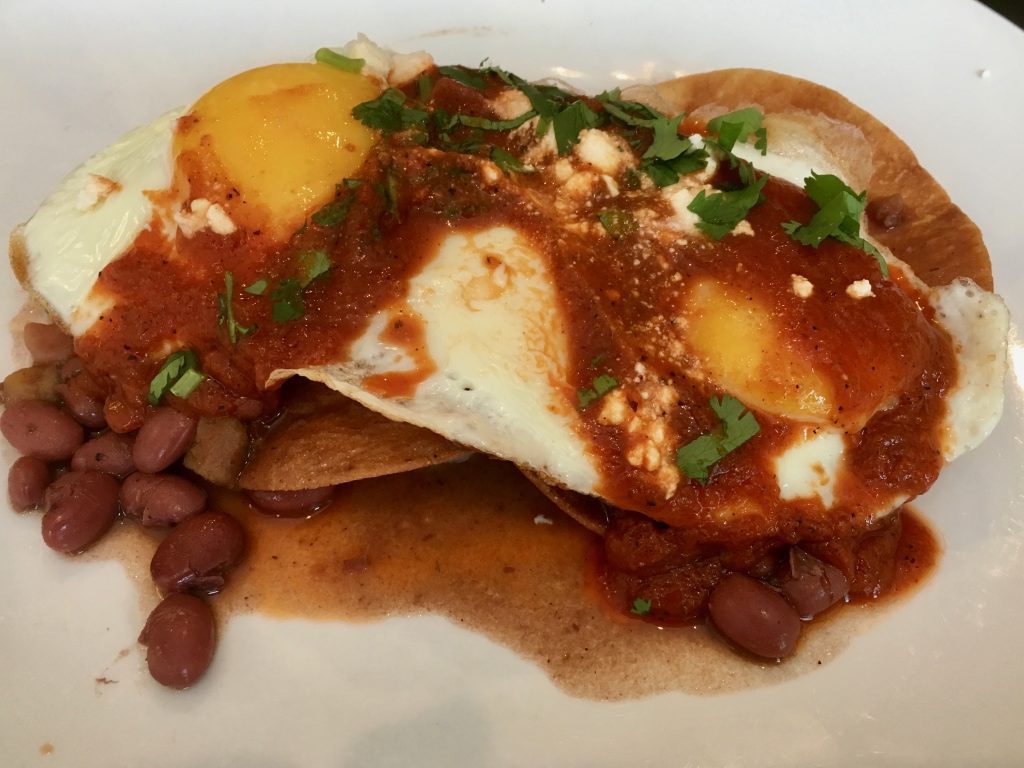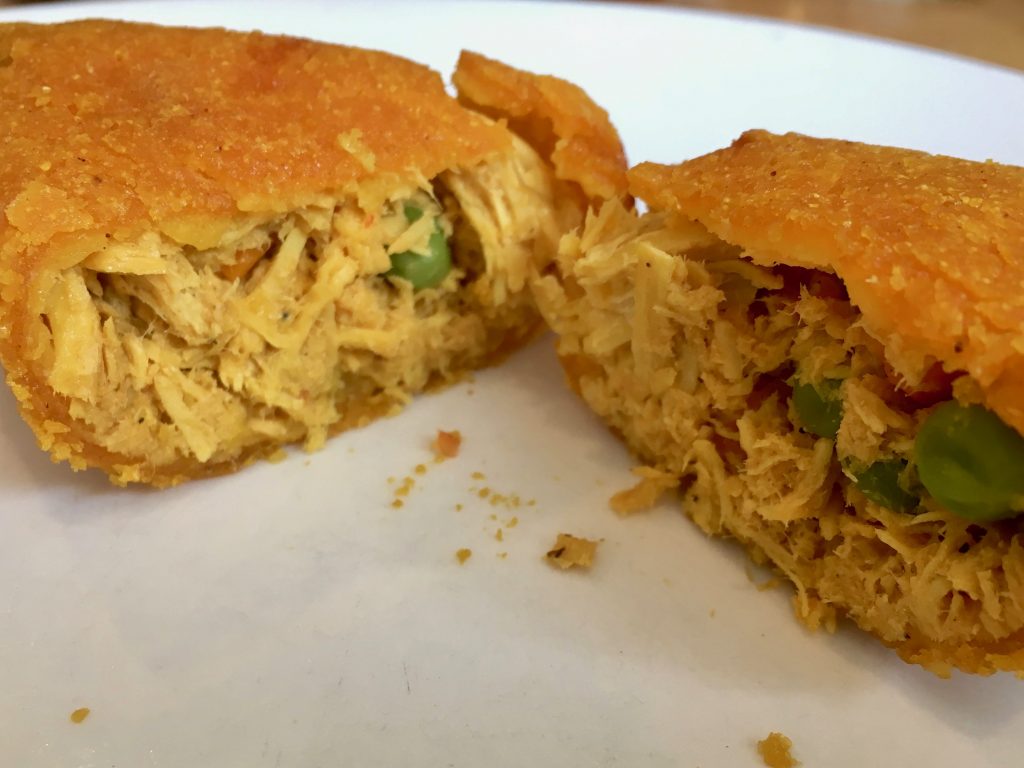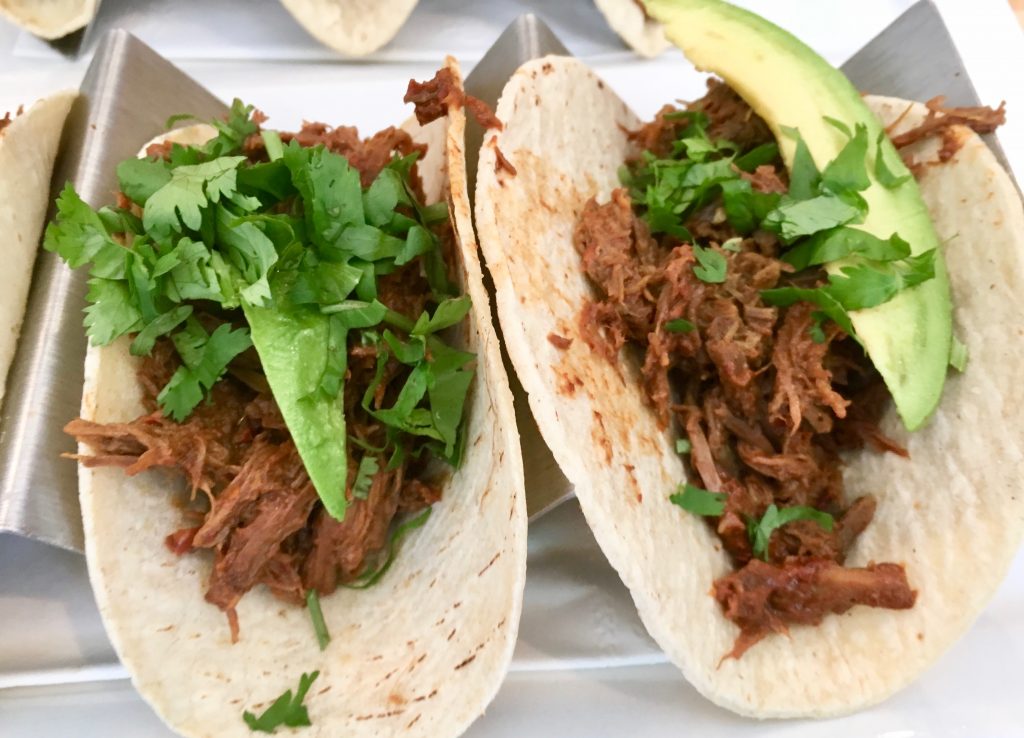 Empanada Mama
Hells Kitchen
765 9th Avenue
New York NY 10019
(212) 698-9008