Elysian Fields Cafe, a rustic-modern restaurant near Columbia University, offers Mediterranean cuisine with lots of Greek specialties. A friend and I walked up there one weekend day to sample their fare, as their publicist had invited me.
We shared a bottle of the light Greek wine, the Assyrtiko, Dougos Winery, Drama, Greece, 2017 with citrus and mineral overtones ($39) as we looked over the menu.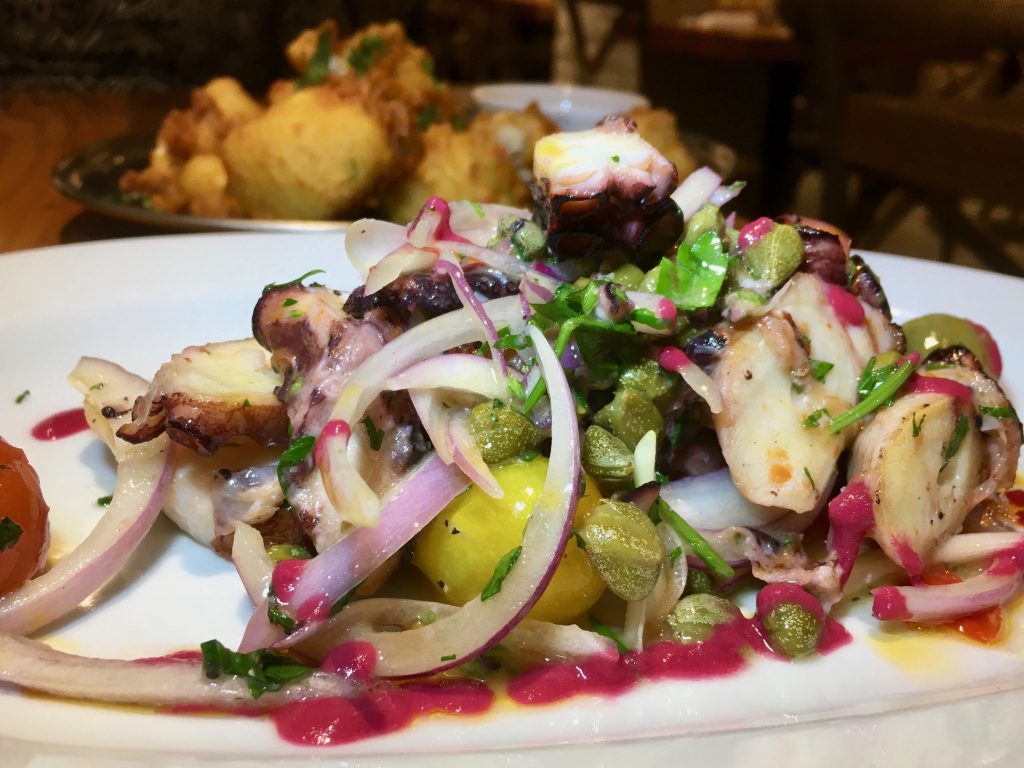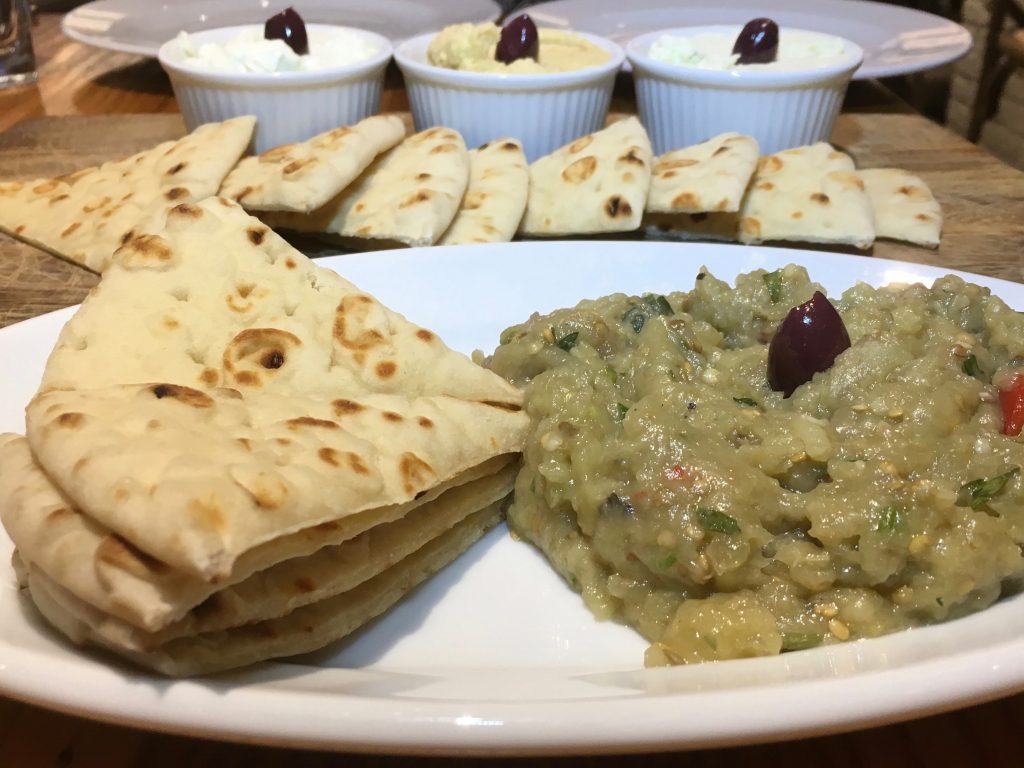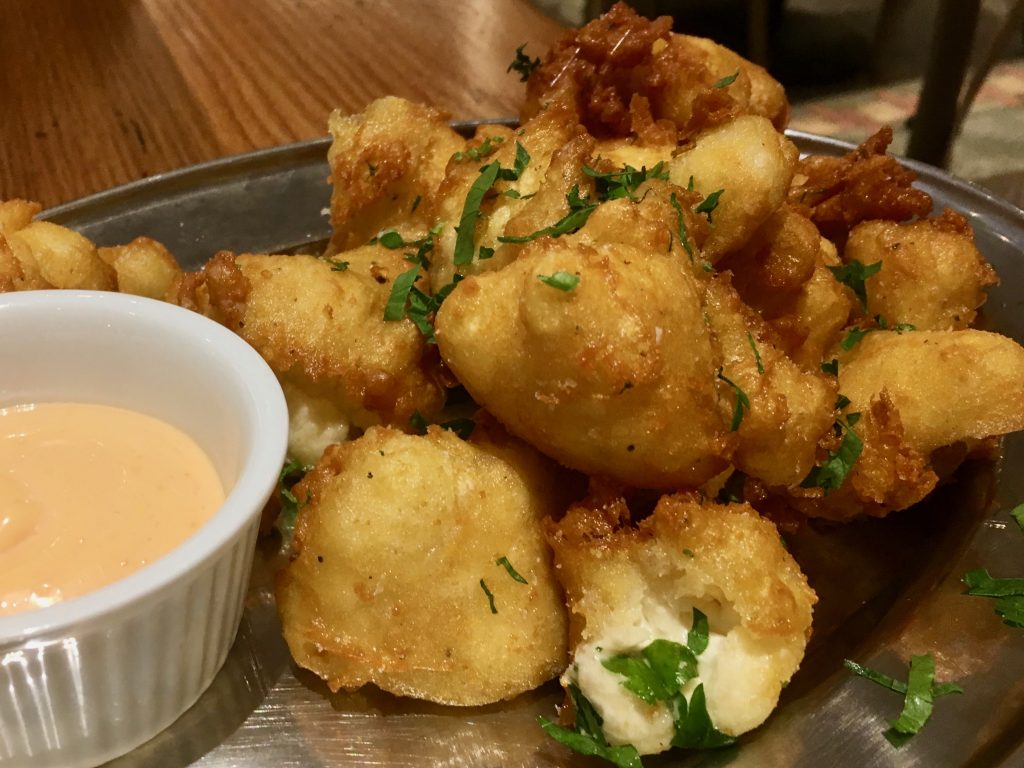 As I generally do at Mediterranean restaurants, we started with a meze. Specifically, their selection of three spreads ($13.95) with pita bread: whipped feta with smoked jalapeño (tirokafteri),  hummus and the tzatziki, yogurt with cucumber, dill and garlic — our favorite. We added a full serving of the smoked eggplant ($8.50) melitzanosalata. 
There were so many good options on the menu to sample that we did so in stages. After those apps, we ordered the grilled octopus combined with red onion, capers and tomatoes ($17.95)  and the fried cauliflower with a spicy aioli for dipping ($12.95).
Next we each tried a souvlaki platter. My friend had the chicken ($16.95) accompanied by rice; I had the lamb with fries. They each also came with grilled pita. Fry-lovers will like the huge side of French-fried potatoes sprinkled with feta ($6.95); we ordered that as an extra. Same with the grilled veggie medley ($7.95) that included sliced zucchini and roasted red peppers drizzled with balsamic.
Since we were there for sampling, we saved room for dessert trying both the classic chocolate lava cake and an apple cake ($8.95 ) each served with Tahitian vanilla ice cream.
A good place to enjoy a casual meal when near Columbia.
Elysian Fields Cafe
Morningside Heights
1207 Amsterdam Ave (at 119th Street)
New York, NY 10027
(212) 837-1389