Elizabeth Karmel and I met as her grilling career caught fire. She was handling the PR efforts and culinary initiatives for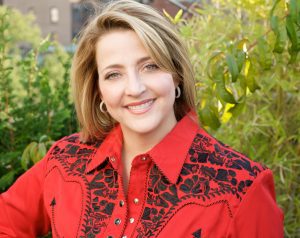 Weber grills (actually for Weber-Stephen Products Co.).  In that position, she honed her skills at the grill and taught the rest of us food professionals to cook over charcoal or gas, too. She did that in our own backyards, or on press trips where she had other culinary experts demonstrating the art of the grill.
Since Elizabeth went out on her own, she's been teaching grilling and barbecue 101 to anyone who would listen. She's been a cookbook author, food columnist, executive chef and TV authority on all things barbecue. You might have seen her as a guest judge on Chopped or Iron Chef or cooking over a hot grate on food TV or on a network morning show.
Elizabeth hasn't stopped re-inventing herself since she left the corporate world. I learned about her latest venture at Elizabeth's recent launch party. This North Carolina native's started an "online barbecue shack" selling her NC-style 'cue to-go mail order, offering hickory-smoked whole-hog barbecue, chopped cabbage for slaw, buns, and her own Carolina Cue Vinegar Sauce.
– bonnie


Follow @BonnieBOTB
Which food product or gadget would you never give up? I could not live without olive oil, salt and pepper and a grill. It is really all you need to make great tasting meals. If you know the difference between direct and indirect heat and when to use it, all you really need is the trilogy of good olive oil, salt and pepper to make great tasting food!
What do you like to serve when you entertain?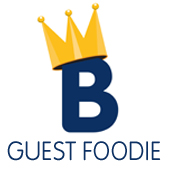 I always have a bottle of rose champagne to start and often make my signature tumbled tomatoes. They are fresh, easy to make, and addicting! The perfect nibble for a cocktail.
To prepare, rinse whole cherry tomatoes in water and tumble with a mixture of herbes de Provence, sea salt and dehydrated garlic; refrigerate uncovered and "tumble" every so often to expose all the tomatoes to the air, allowing the water to evaporate and leave a tasty salt and herb crust on each tomato.
Describe your "last meal?" My last meal would be my North Carolina whole-hog barbecue sandwich, topped with my signature "red slaw" and a basket of hush puppies. (See intro for information about Elizabeth's new mail order barbecue company, Carolina Cue to Go.)  
What food is your secret guilty pleasure? I don't have any "guilty pleasures" because I own all my food. If I eat it, I own it! I love a Chick-Fil-A original chicken sandwich with extra pickles and a pink lemonade. When I go home to North Carolina, it's my first stop! I also LOVE a Biscuitville country ham biscuit.
What is your go-to neighborhood restaurant? I love The Red Cat in West Chelsea [NYC]. The restaurant is one big bite of comfort. This is a restaurant that feels like home. The staff is friendly and greets everyone like a regular and the food is fresh, uncomplicated and always delicious. It never disappoints!
What is one food product most people don't know about, but should?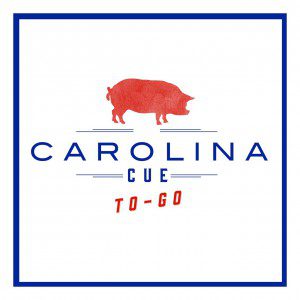 Most people do not know what Korean gochujang is. It is a Korean chili sauce that is a must-have condiment. It is flavorful without being too hot/spicy, and you can use it on/with everything! Added to mayo, it gives a crave-able "pop" to a familiar sandwich; added to butter, it makes a steak sauce that perfectly compliments a grilled steak; and you can use it in anything that would benefit from mild chili sauce—all preparations of eggs, barbecue sauce, etc.
Describe your worst kitchen disaster and how (if possible) you saved it: My worst kitchen disaster was one of the first recipes that I ever "created." I didn't grow up with tuna noodle casserole, but when I went off to college, I was served one, and as a lover of tuna, I decided that I could create the ultimate tuna casserole. I made most every component from scratch; fresh sautéed mushrooms, fresh noodles, homemade béchamel and Parmigiano-Reggiano breadcrumbs, and seasoned each individually. What I didn't realize at the time was that once I layered all the components, the only thing that didn't contribute salt to the casserole were the green peas. It was a salt bomb that was not salvageable! But it taught me a great lesson in cooking. When you have inherently salty ingredients (cheese, mustard, tuna, etc.,) be careful how much extra salt you use to season because the dish is the sum of the parts, not the individual parts.
Who was your most influential mentor? I have had many mentors, but if I was going to choose one person, it would have to be Sara Moulton. As Sara will tell anyone who asks or doesn't ask, I taught her to grill. Yes. But, she taught me to take my passion for grilling and barbecue and turn it into a career. When I only thought my role was behind the scenes, Sara literally pushed me in front of the camera and we did several great segments for her show, Cooking Live. We grilled indoors and out—through the beauty of remotes— including one very cold and wet day in November grilling turkeys! Those segments and Sara's behind the scenes encouragement helped me decide to go out on my own. In 2002, I started my own business, Girls at the Grill, which has spawned a website and a small product line.
To follow Elizabeth Karmel on Twitter, click here.