After going to an off-Broadway fun feel-good musical at the Westside Theatre on 43rd, we grabbed a bite at El Rancho Burritos two blocks from where the theatre. For a complete review of The Other Josh Cohen, click here.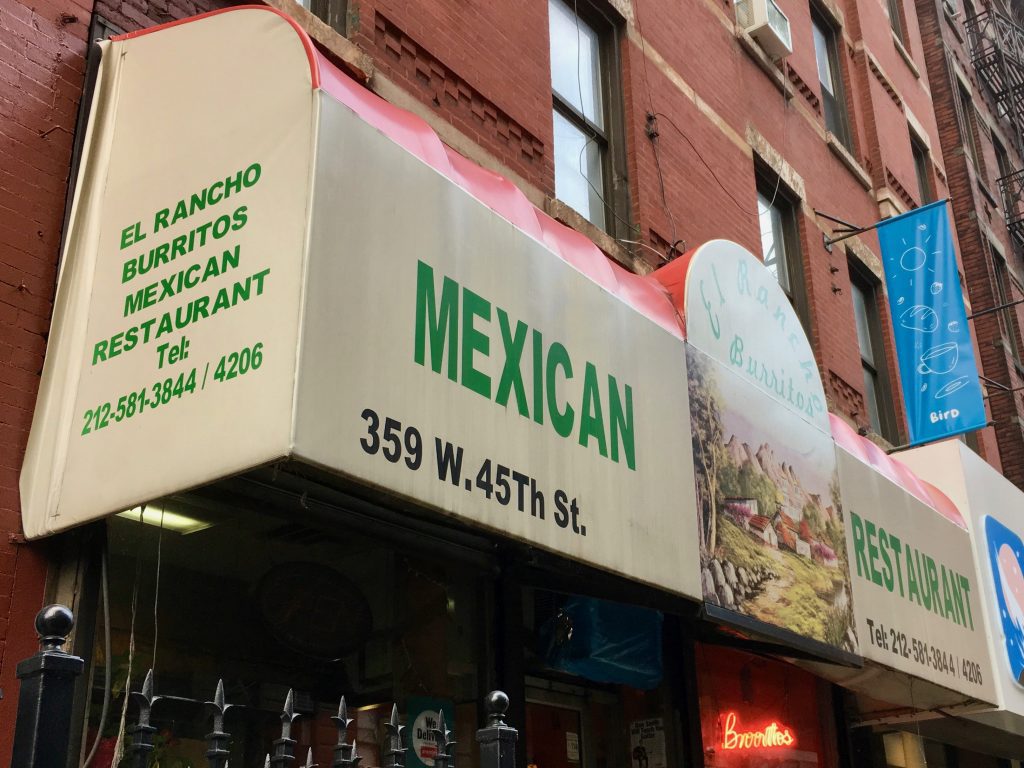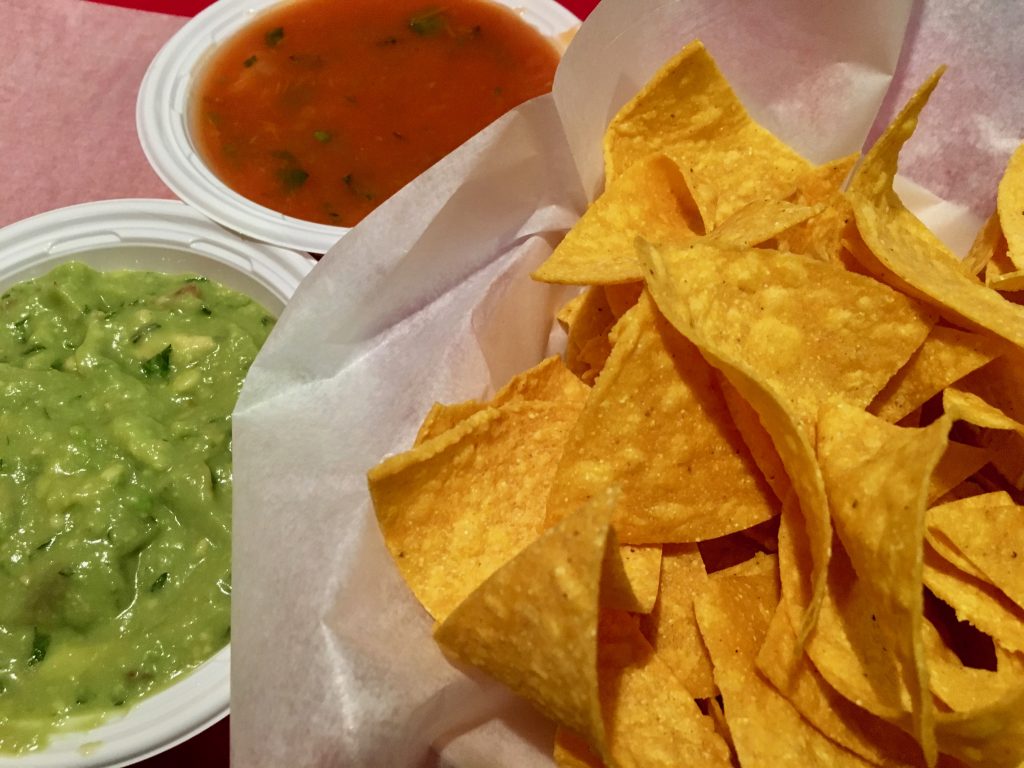 The restaurant has a takeout counter with a couple of tables. Skip the chips with guac and salsa ($6.95). The chips were okay, guacamole watery and salsa redolent of canned tomato sauce. A hearty burrito is what to order. We tried two of their signature ones. The "chili-bomb burrito," a chili-seasoned tortilla filled with lots of rice, some beef and chunks of stewed jalapeños topped with some red sauce ($9.75) and an Al Pastor Burrito ($10.75) with spicy pork, a few chunks of canned pineapple, brown rice and black beans on a flour tortilla with a little salad. I'd recommend the latter.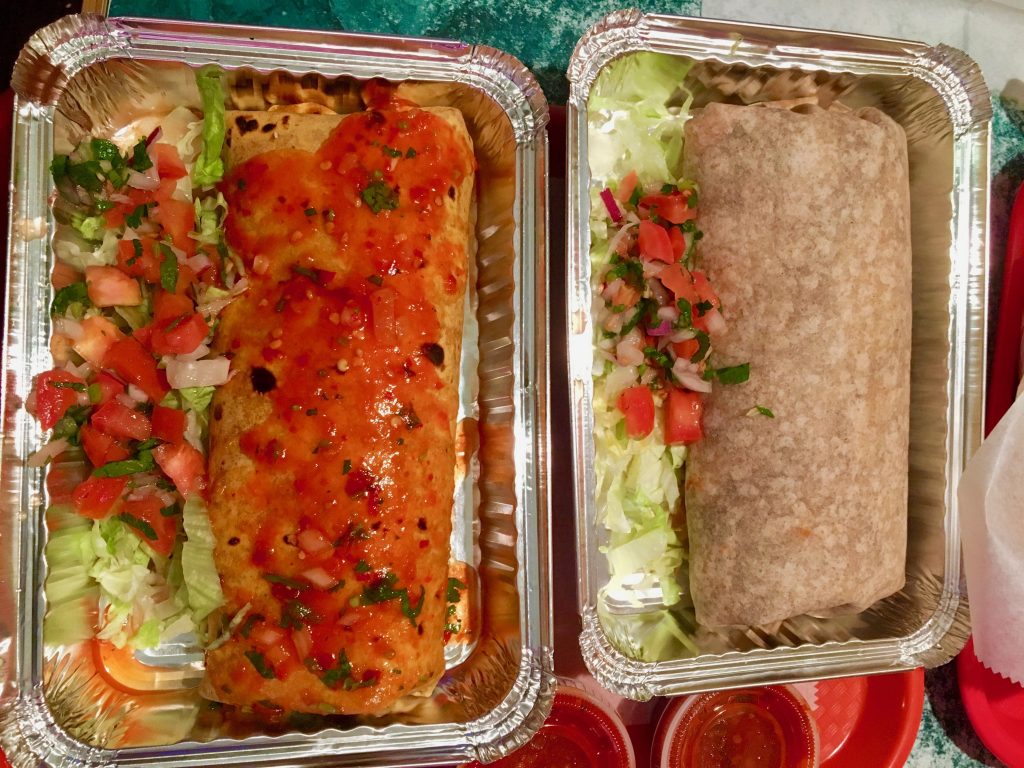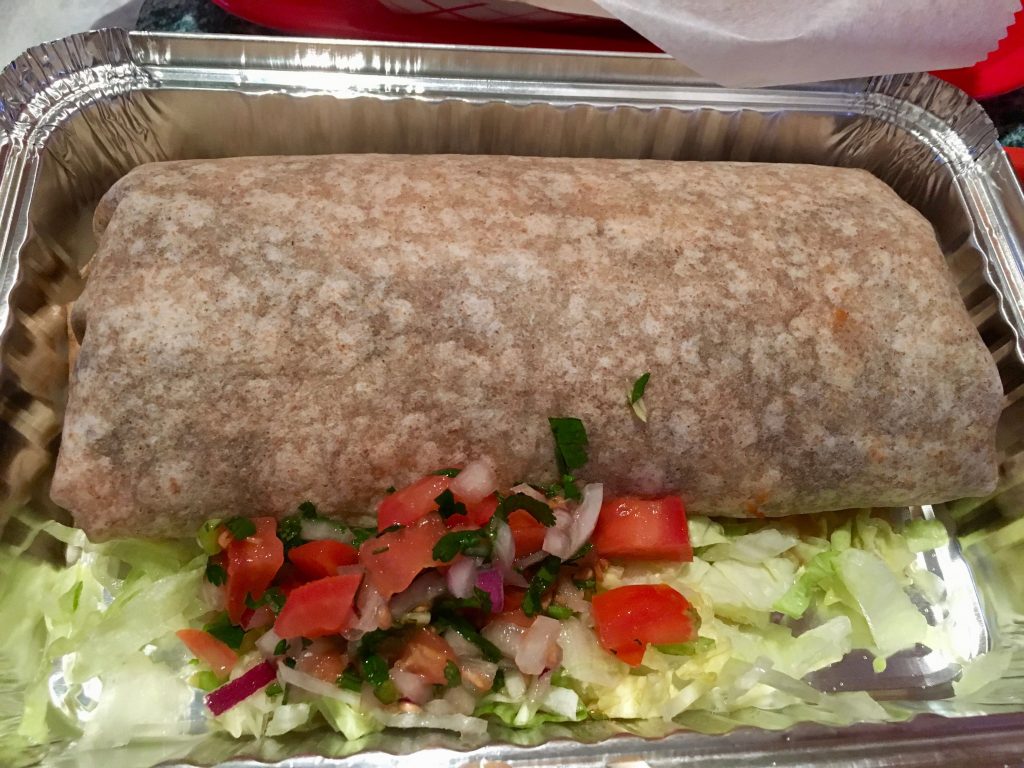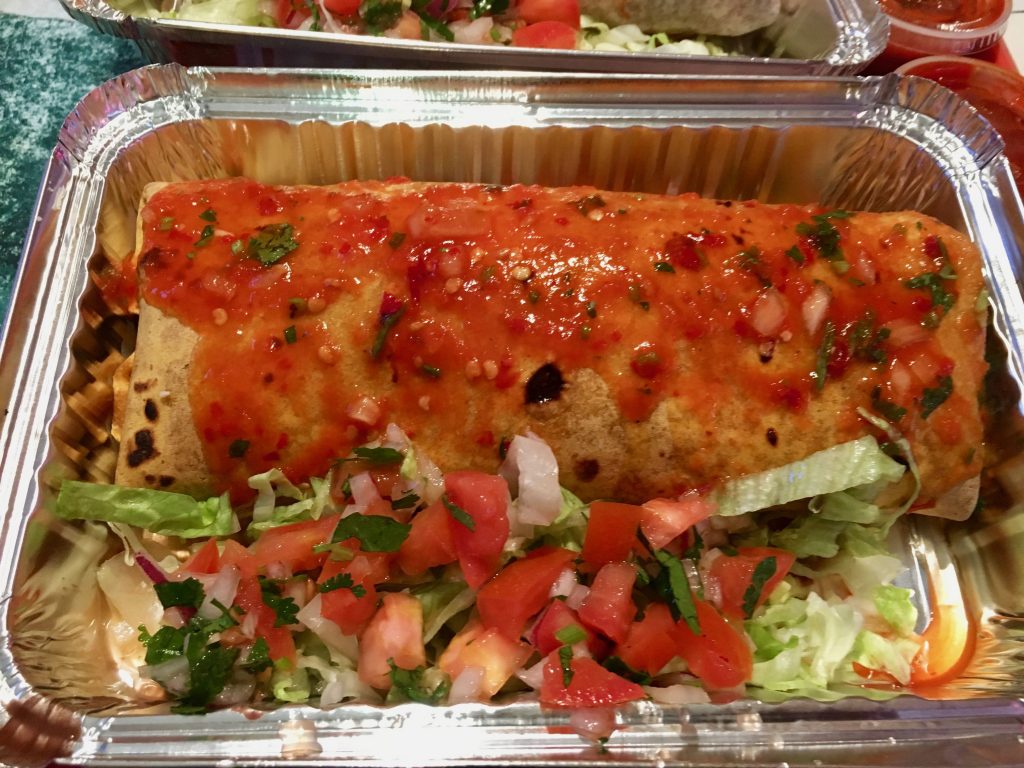 This is the type of place you go to when you have hungry growing boys who need something to fill their stomachs between meals. Hearty and filling.  Or, this is a place to go when you're looking for a filling Cheap Eats!
El Rancho Burritos
359 W 45th St.
New York, NY 10036
(212) 581-4206