After a concert at the Streicker Center (Temple Emanu-El) we walked toward the subway entrance to find someplace to grab a quick sandwich. Oddly the only place we found open was the Eat Here Now diner on Lex.
To be safe, we each ordered a BLT on rye ($7.95) – my initial namesake. My middle name started with an L before I married, then switched to BTL after. Not bad, as I could keep all my 70s initial pins.
This sandwich hit the spot: the bacon was crisp, the crisp lettuce bright green and tomatoes flavorful.  Sometimes something so good, isn't thought of when going out for a quick bite. It should be.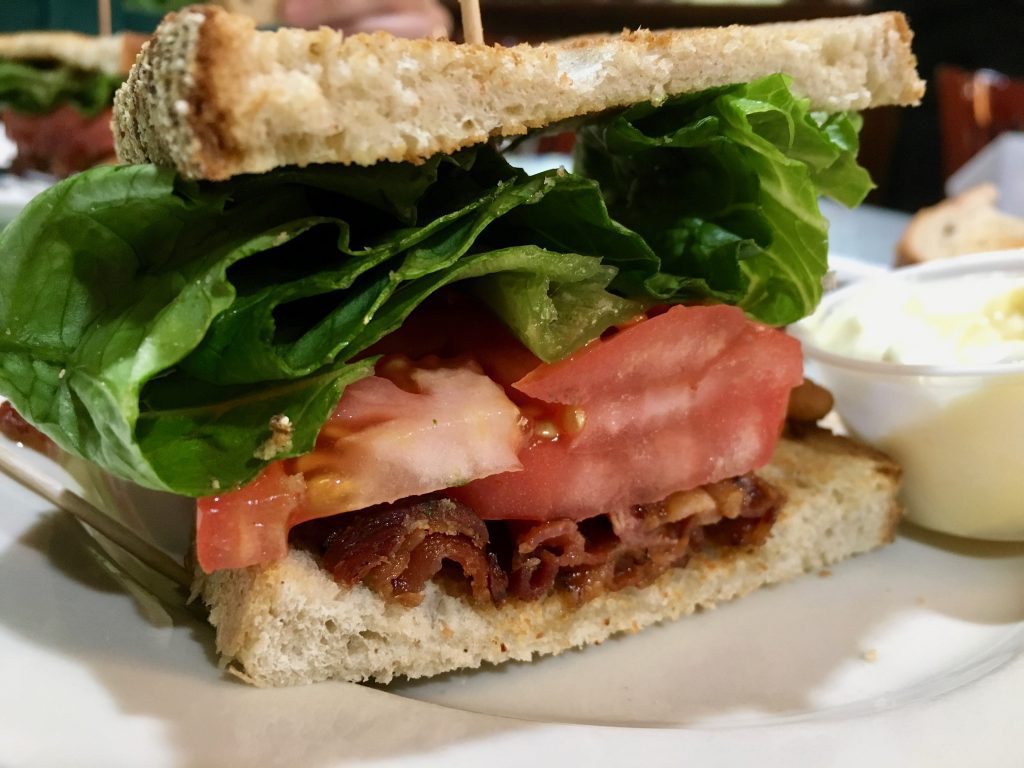 Eat Here Now
Upper East Side
839 Lexington Avenue (at 64)
New York, NY 10021
(212) 751-0724