Bonnie: When the kids were young, I baked much more often. At that time, our home was filled with extra hungry boys who happily devoured all the fresh baked goodies.
What really caused my slow down was co-authoring 365 Great Cookies & Brownies with Joanne Hayes. Creating, testing and retesting 365 recipes was a lot of baking in a short time! (We had less than a year to complete it.) After we turned in the manuscript, I wanted to go back to the stove, away from the mixing bowl for a while.
Luckily, Eric—at age 9—took over the baking reins. Every time I decided to bake, he was by my side.
"Can I do that?"
And he did.
And, did it well.
After a while I realized how competent he was and let him (with supervision) bake whatever he wanted to. He just opened 365 Great Cookies & Brownies cookbook, chose a recipe and baked it. He moved on to scones, perfecting killer chocolate chip buttermilk ones, using Saco Buttermilk Blend.
Although I handed over my wooden spoon and shared the use of the KitchenAid mixer with him, I always baked a special cake for each of my sons' birthdays. That cake included one white layer, one chocolate layer, chocolate fudge filling, buttercream icing and royal icing for decorating.
(Scroll down for my birthday cake recipes. All but the chocolate layer are adapted from the 1969 cookbook by Louise Spencer, Decorating Cakes and Party Foods.)
Give me a canvas and a paintbrush and you'd swear the results were done by a kindergartener (my back-to-school night creations are proof of that). But give me a pastry bag filled with icing and my abilities heighten, allowing me—somehow—to copy the illustration from a b-day party invite (see photos below) onto my canvas—the cake.
As the boys were growing up I baked some cakes and cookies with whole wheat flour to make their treats healthier. Those baked goods didn't disappear as quickly. If only Eagle Mills All-Purpose Flour Made with Ultragrain® was available then, I could have gotten a lot more whole grain goodness into the kids.
Today when I bake, I substitute Eagle Mills for the all-purpose flour in most all of my recipes—using it cup for cup for the all-purpose. No tweaking of the recipe is necessary. And, no one seems to notice.
I liked this product so much, and so did Carolyn Wyman, my Supermarket Sampler co-author, that we awarded it our coveted Golden Shopping Cart of the Year award for 2006.
My birthday cake recipes for you:
One-bowl Dark Chocolate Cake (for one 9-inch round layer, cake pan greased)
Put the following ingredients into a large bowl in the order given; mix once all are added. One egg (room temperature), ½ cup unsweetened cocoa, ½ cup vegetable oil, 1 ½ cups all purpose flour (or Eagle Mills All Purpose Flour Made with Ultragrain®), ½ cup plain (unflavored) nonfat or lowfat yogurt, 1 t baking soda, 1 t vanilla extract, 1 cup sugar and ½ cup water. Mix until combined, pour into prepared pan and bake in a preheated 350-degree F. oven for 25 to 30 minutes, or until a cake tester inserted into the center comes out clean.
White Cake (for one 9-inch round layer, bottom of pan greased and lined with wax paper)
Combine 1 ¾ cups sifted all purpose flour (or Eagle Mills All Purpose Flour Made with Ultragrain®), 2 t baking powder and ½ t salt. Stir to combine and set aside.
Using a mixer at medium speed, combine 8 T butter (at room temperature) and 1 cup plus 2 T sugar until light and fluffy. Add 2 eggs (at room temperature) and 1 t vanilla extract; beat 2 minutes more. Stir in the flour mixture, alternately with ¾ cup milk or yogurt, beating at a low speed only long enough to blend.
Bake in the prepared pan in a preheated 350-degree F. oven for 25 to 40 minutes, or until a cake tester inserted into the center comes out clean.
The Best Buttercream (about 2 cups, enough to frost a 9-inch double layer cake)
Combine ¾ cup milk and 3 T all-purpose flour (or Eagle Mills All Purpose Flour Made with Ultragrain®) in a small saucepan over medium heat, stirring constantly until mixture boils and thickens. Cool to room temperature. Using a mixer at medium speed, combine 12 T (3/4 cup) butter (at room temperature) and ¾ cup granulated sugar until fluffy; add 1 ½ t vanilla extract and cooled flour mixture. Beat until fluffy and sugar is dissolved.
Blackout Filling (fills a 9-inch layer cake)
Melt 6 T butter in a 1-qt saucepan over low heat. Sift 3 T cornstarch, 4 ½ T granulated sugar, and 3 T plus 2 t unsweetened cocoa powder together then mix into the butter. Add 6 T milk; stir until blended. Cook over medium heat—stirring constantly—until mixture boils; cook 1 minute more. Cool. Add 1 cup sifted confectioners' sugar; stir to blend.
Bryan: I am not the baker in the family (that is Eric's title). I prefer to stay with the artistic process of constructing savory courses and leave the science of sweets to others. Even today, my girlfriend does all the baking and I simply enjoy the fruits of her wonderful labor. Despite my lack of baking time, I do appreciate a quality baking product when I see it (I love how silicon has changed the baking world). There is one simply amazing quality about Eagle Mills Flour; it has whole grains and you can't taste the difference. Nobody likes to think that their chocolate chip cookies are healthy – god forbid, but having a bit of nutritional value to your everyday baked goods is a great concept. Americans are terrible eaters (sorry folks), so any step taken to substitute quality, healthy ingredients without any change in flavor is a huge winner in my book. Two thumbs up.
Eric: I feel like I am introducing myself at an AA meeting."My Name is Eric and I am a Baker." Or at least I was a much more avid baker until I moved across the Atlantic. I took for granted the comforts that the kitchen my mother designed and had built for our house in CT offered in terms of counter space, a dedicated baking section equipped with dual ovens and kitchen drawers overflowing with equipment. I've tried baking while living in The Netherlands, but without the right products (and the proper measuring cups) it never seems to turn out the same.
I am old-fashioned and love to make everything from scratch. Growing up, I enjoyed spending my lazy Sunday mornings exploring the kitchen cabinets in search of my base ingredients for a great dough and the right mix-ins to make scones, cookies, brownies, cakes, etc. After years of baking I started to take note of the way different products, especially flour, affected the quality of texture. I also started to understand what goes into baked goods and realized that, although they were delicious and I loved to make them, consuming them on a daily basis wouldn't be the best nutritional choice.
Not to say that flour will make that extra difference in your diet, but the quality of the Eagle Mills product, as well as the whole grain aspect (and price), only provides you with more reason to try it for all of your baking — and cooking — adventures.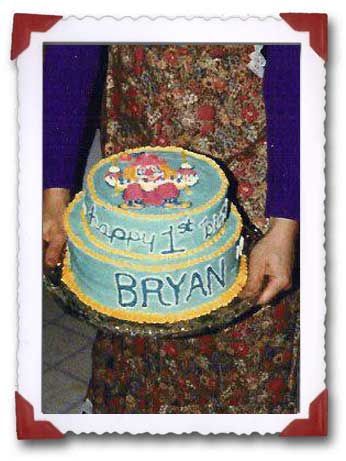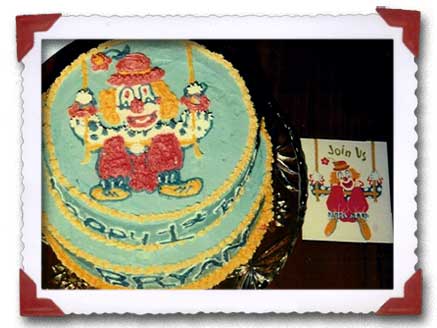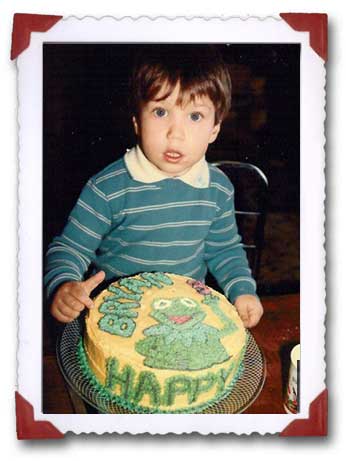 ---
Win a
5-pound bag of the award-winning Eagle Mills All-Purpose Flour made with Ultragrain®
Click here to enter