Was invited to the Grand Opening Media Launch Party for MSRG Pizza @Durden to sample their Detroit-style, hand-rolled pizza. Learned that Detroit-style is square or rectangular with crispy edges.
We sampled the Margherita, Buffalo chicken, bacon chicken ranch, pepperoni and even a gluten-free white veggie with a cauliflower, goat cheese and egg crust.  As a longtime New Haven-er and consumers of Pepe's and Modern's, I prefer that pizza. My favorite of what we sampled was the Buffalo chicken one with house-made hot sauce.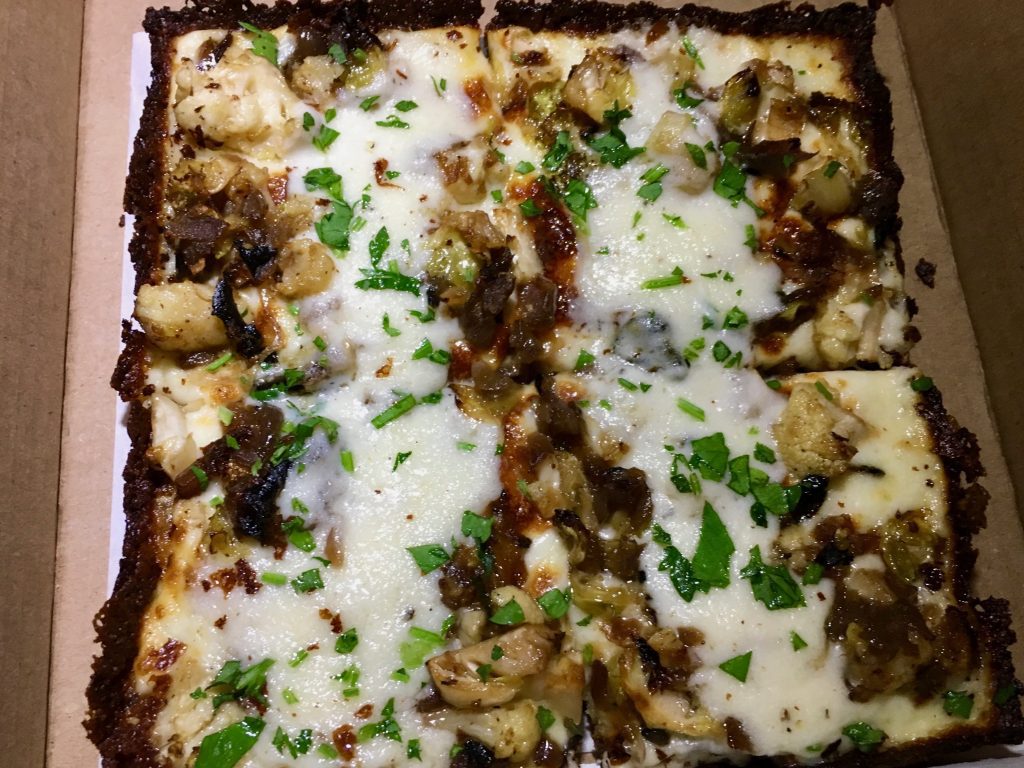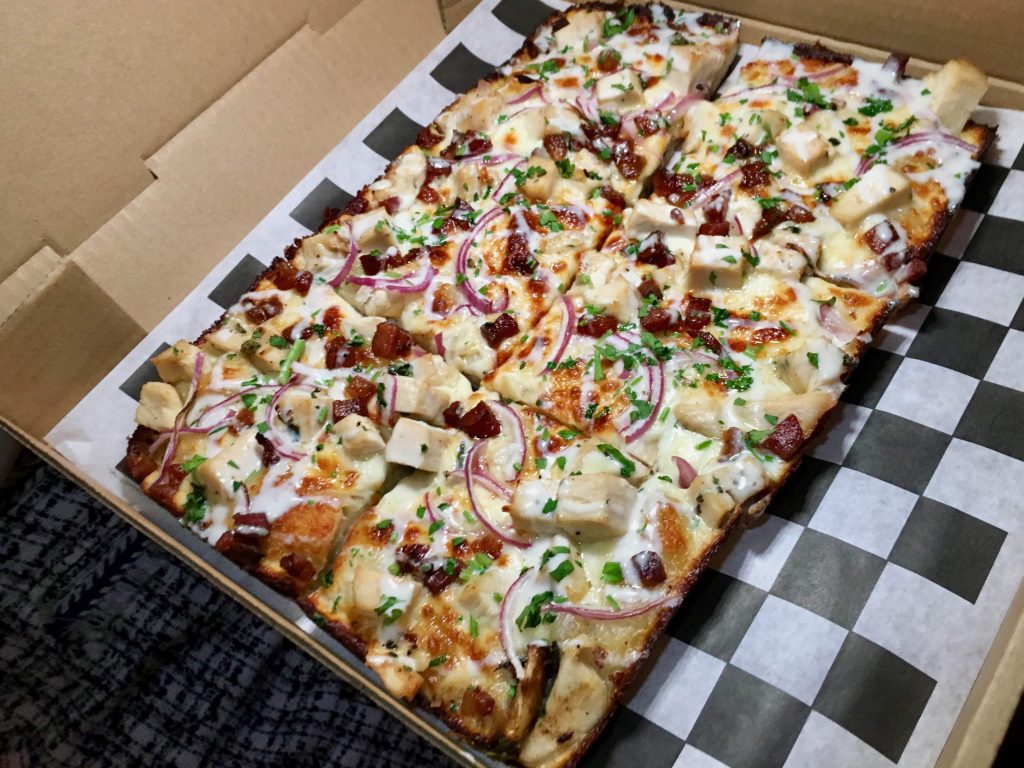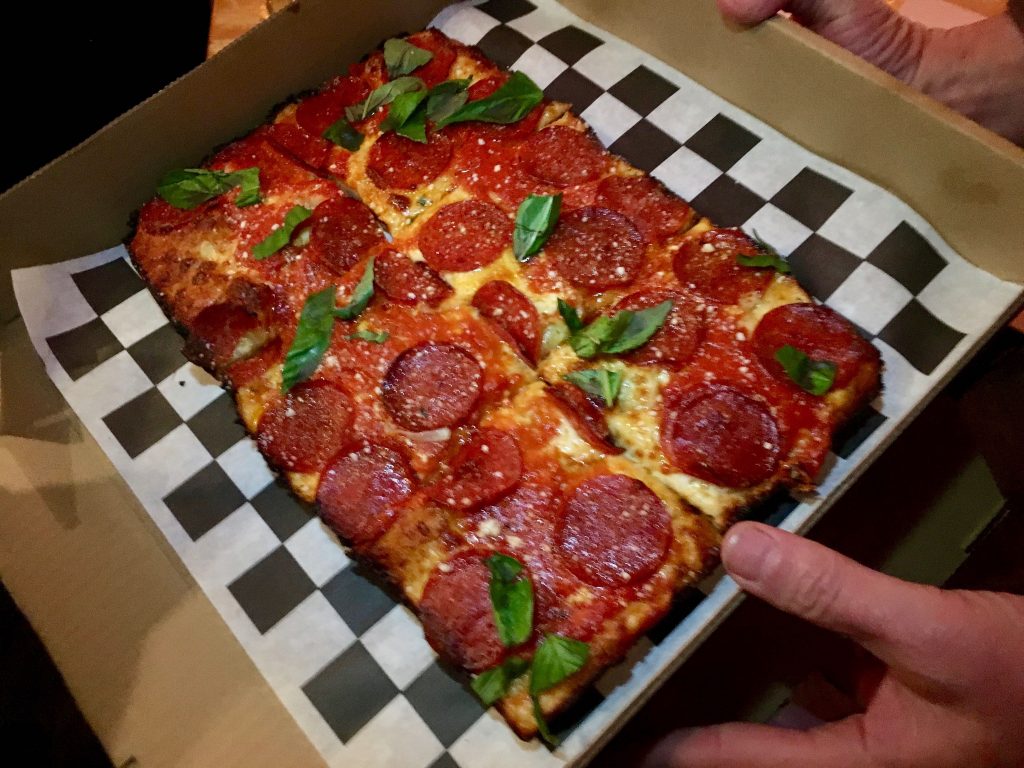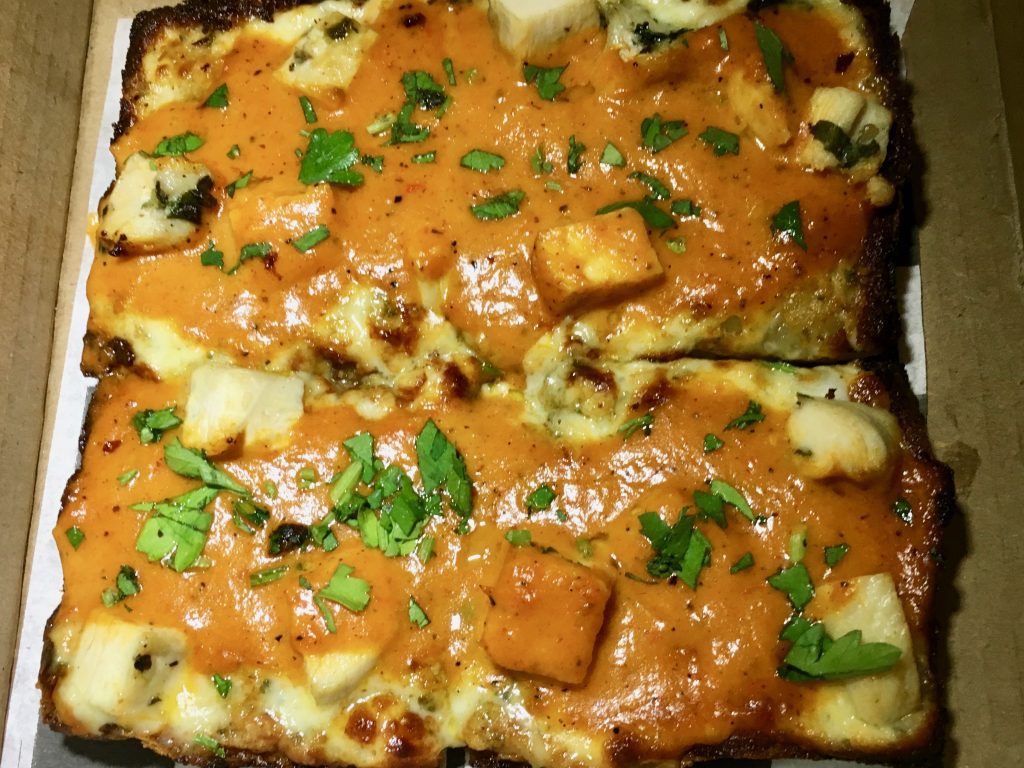 That said, Durden has a fun vibe. They serve popcorn in three varieties in addition to the pizza. If you're in the hood, stop by for a drink and the small pizza.
Durden Bar
East Village
213 2nd Ave
New York, NY 10003
(212) 473-1155