It's often a good sign to be the only Caucasian when you're in an ethnic restaurant as we were when we walked into Auntie Guan's Kitchen. Offered here are dishes of the Dongbei cuisine of China's northeastern province, something I'm not familiar with.
Luckily I had read a number of reviews that gave us some idea of what to order as did their menu with colored photographs of each dish. We started with both the spring roll ($4.99) and pickled cabbage with pork fried dumplings ($7.99 for six).
Don't miss the "green bean sheet jelly with sesame sauce" ($10.99), being sure to toss all the clear mung bean noodles with the smorgasbord of veggies first!  I'd go back for this dish!  Not so with the over-priced lamb that came covered in so many crushed peppers that we shook them off before trying to find the meat on the fatty pieces. Skip this dish.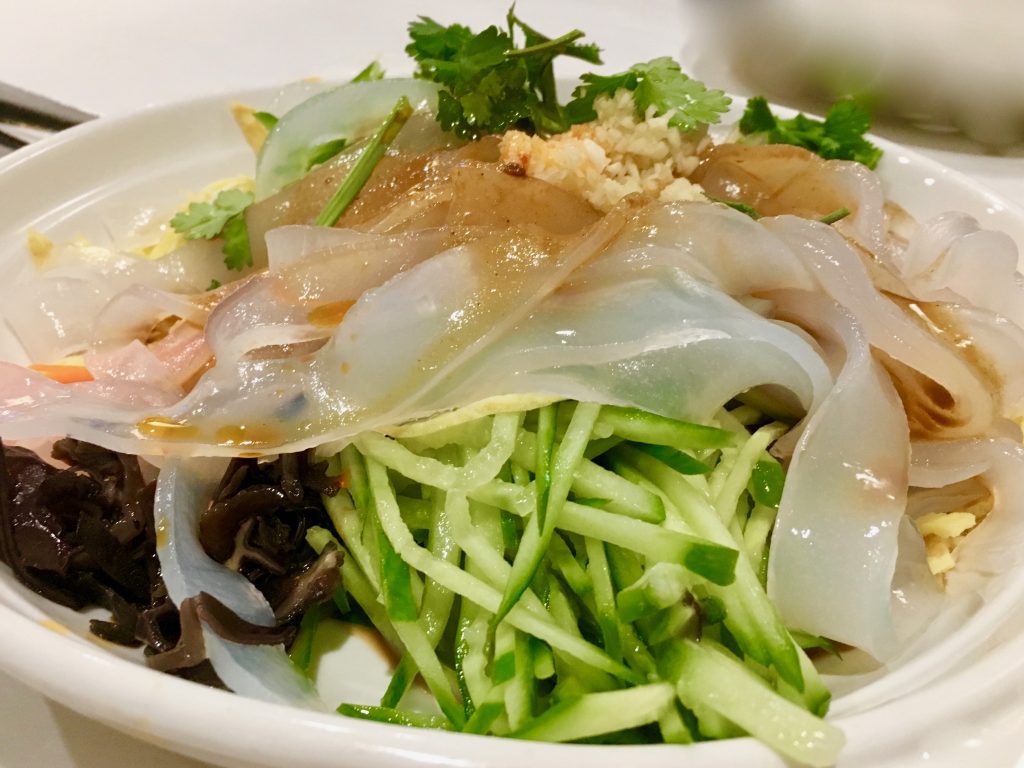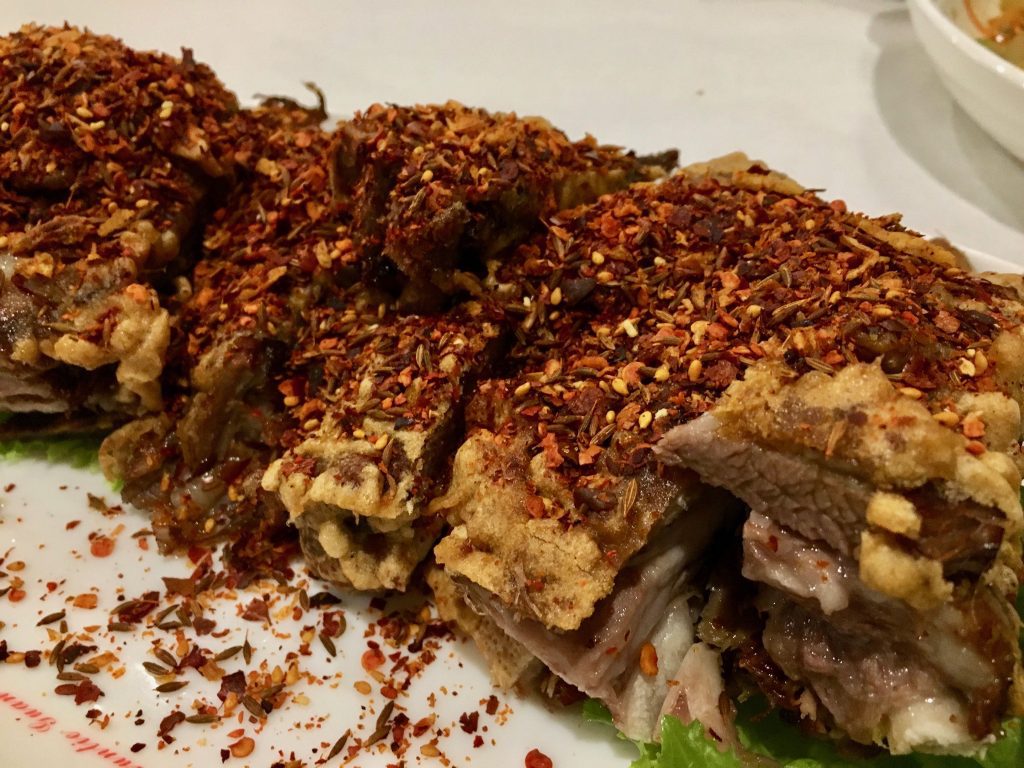 Next time, I'll be sure to inquire what the Asian folks at the next table are eating!
Auntie Guan's Kitchen
Chelsea
108 W 14th St
New York, NY 10011
212-206-8388
auntieguanskitchen-ny.com