There's an upscale place restaurant on Third Avenue in the beach town Spring Lake that I'd recommend you try. Both the food from Chef Anthony Palangi and service are quite good. Plus you get to bring your own wine with no corkage fee since they do not have a liquor license.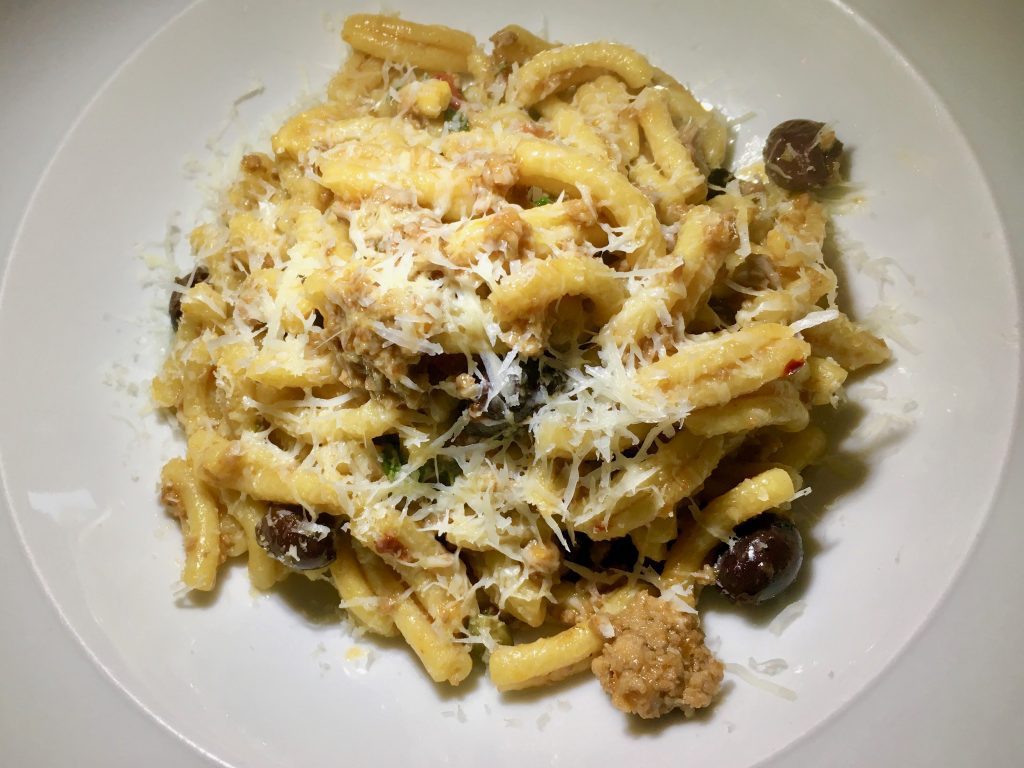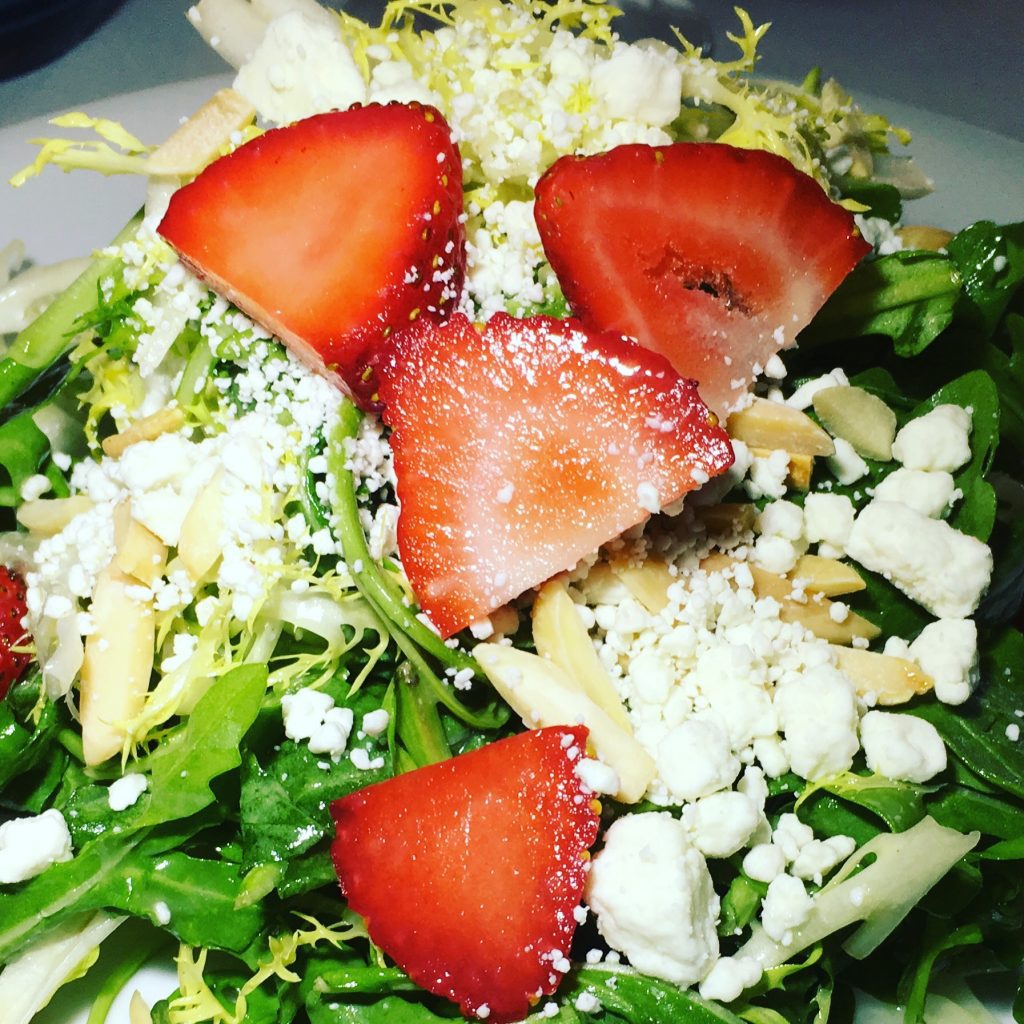 I recommend the refreshing fresh summer strawberry salad with shaved fennel, fresh arugula, toasted almonds and chevrè came in a delicate champagne vinaigrette. Worth ordering.
Their veal ragu over short twists (casarecce) of al dente pasta was a bit light on the meat although super-flavorful from olives and capers all dusted with shredded pecorino ($27). I also suggest the fork-tender braised short rib ($39) over parmesan polenta and fresh asparagus (as they were out of the menu-stated sugar snap peas).
We ended with a delightfully light olive oil cake ($12) with a cream cheese brioche crust and strawberry puree.
I recommend a trip to Larmar when in Spring Lake and don't forget to bring your wine!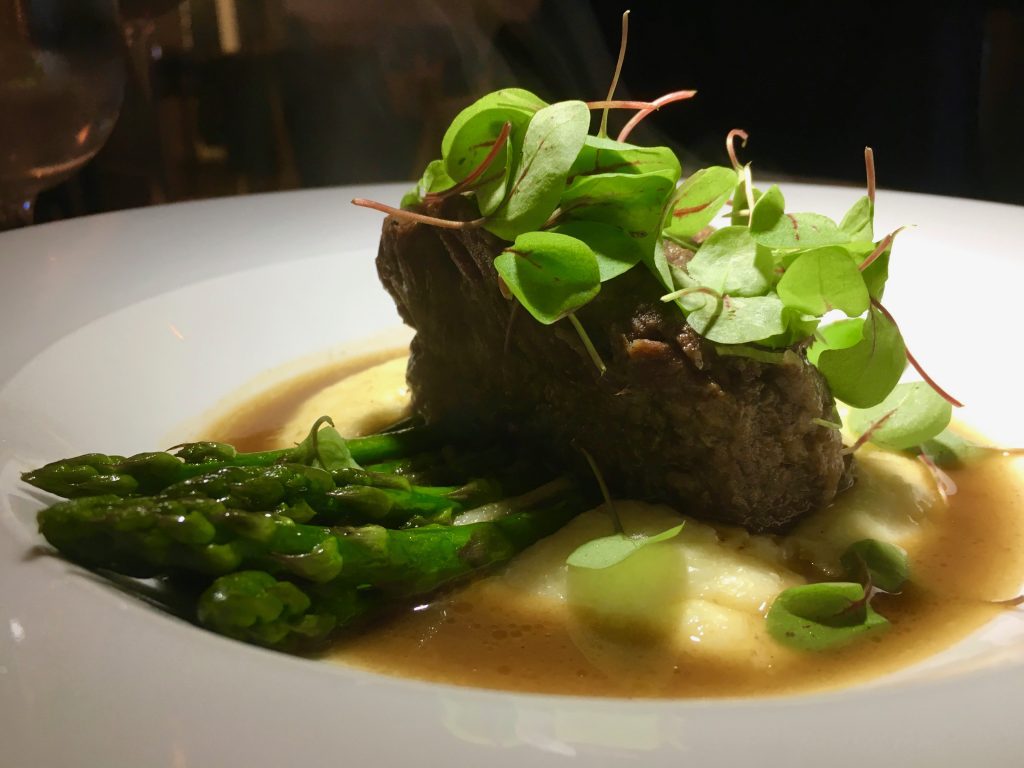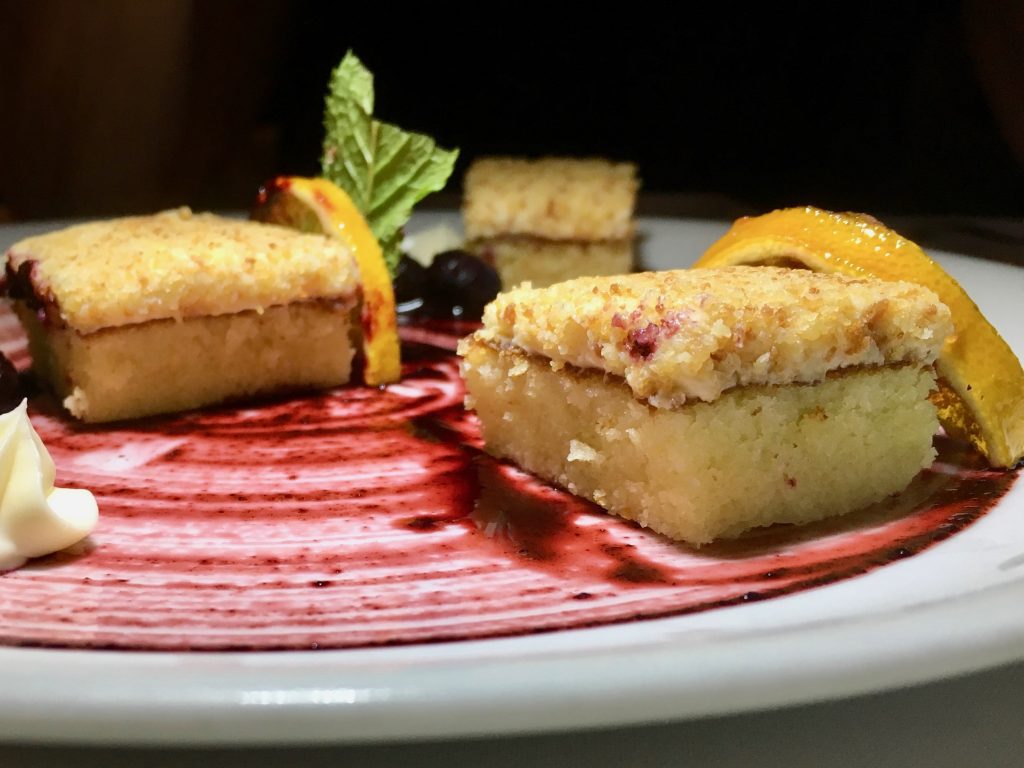 Larimar
1311 Third Avenue
Spring Lake, NJ 07762
732-359-6700