God Shows Up is a new play by Peter Filichia that opened off-Broadway recently at The Actor's Temple Theater. For a complete review, click here. It's a fun, controversial and irreverent show that asks, what happens when God chooses to drop in on his creation of Earth. I recommend it. For a complete review, click here.
I don't recommend dining at Brazil, Brazil as we did only because of its proximity to the theatre on a rainy day. The service is fine, as are the caipirinhas – the Brazilian drink made with cachaça. We both had the spicy jalapeño one.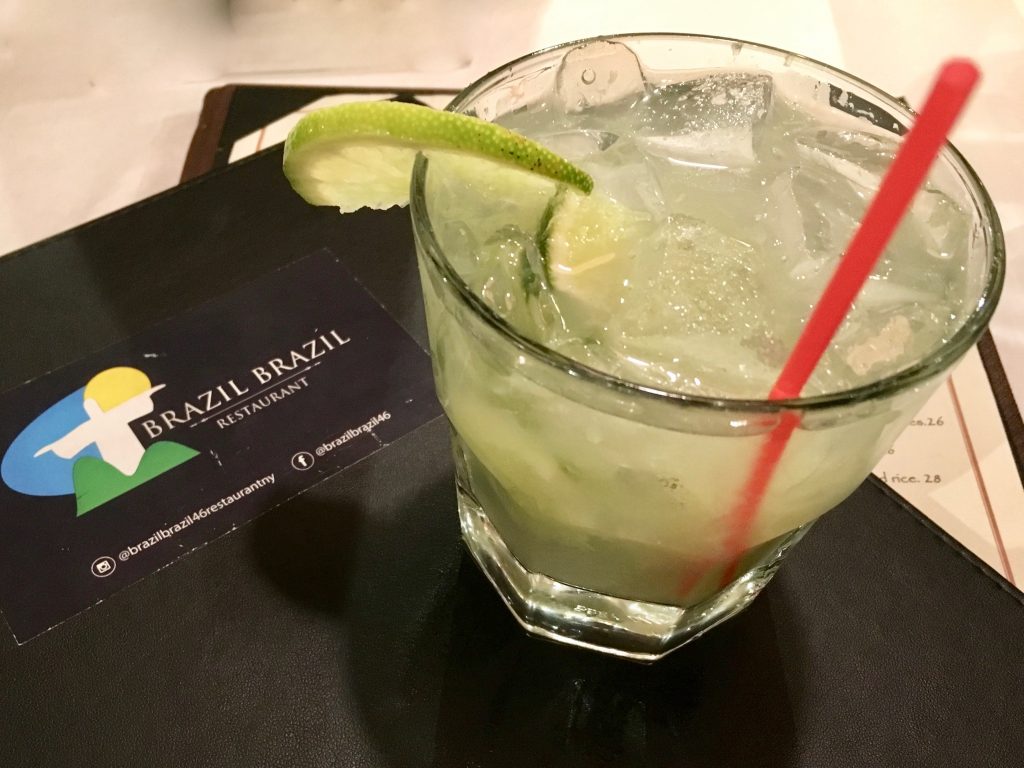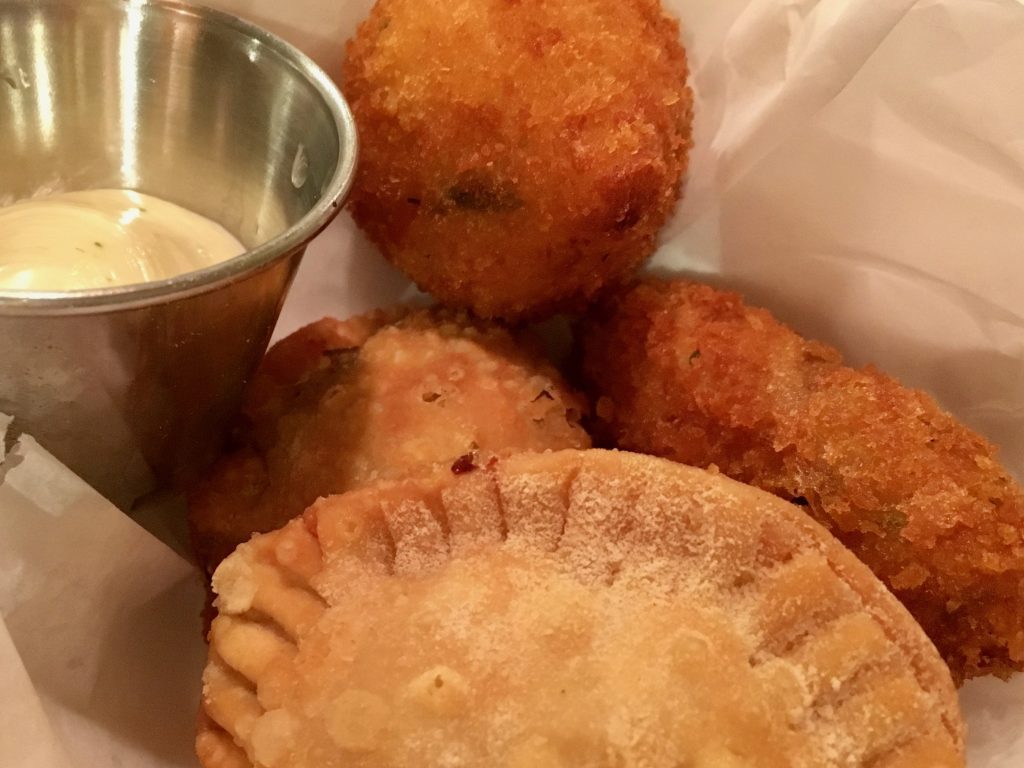 The Salgadinho ($10), four small snacks with a savory filling, were fine. The dish included one beef and one cheese empanada, a chicken pastry and a codfish croquette. The best was the round latter one as it was mostly fish, not filler.
Being at a Brazilian restaurant, we opted for a beef selection, sharing the Picanha na Chapa. The menu described it as Brazil's most traditional top sirloin steak, grilled and served on a sizzling platter ($25). We thought it would be a thick steak. Not. It was a minute steak, at most less than 1/4-inch thick. With that, we ordered fried yucca (+$3, skip unless you enjoy that starchy root), rice and black beans (+$3, good but salty) and our favorite, a chiffonade of yummy collard greens (our selection of a side to accompany the meat).
To end our meal, we ordered dessert and an espresso martini.  I'd recommend the latter smooth drink, but have no clue about dessert as our server forgot to serve it. A fitting end for a mediocre meal.
Brazil, Brazil
Theatre District
328 West 46th Street
New York, NY 10036
(212) 957-4300