On June 1-15, 2013, Dine About Town San Francisco will provide opportunities for visitors to experience San Francisco's finest restaurants with a reduced cost on meals.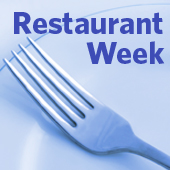 More than 100 restaurants will be participating in this event. A two or three-course lunch menu will be $18.95 and/or a three-course dinner for $36.95.
For more information, including a list of participating restaurants, click here.