When 15-year old Devin Alexander tipped the scale at 200 pounds, she decided to do something about it. By the time Devin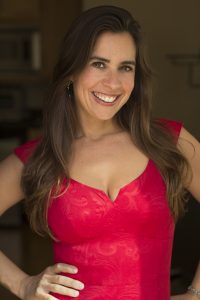 left for Smith College she had trimmed down. Devin has maintained her own 70-pound weight loss for over 20 years, turning the nondeprivational way she did so into her successful career. Devin lives and eats her message —  you don't have to deprive yourself to be fit and healthy.
Devin is the author of 8 cookbooks including "The Biggest Loser Cookbook" Series and "The Most Decadent Diet Ever." She's appeared on numerous national TV shows and has been featured in magazines, including Prevention, Men's Health and Shape. Today, she's taken the time from her busy schedule to share her thoughts with BiteoftheBest.com.
– bonnie
BonnieBOTB
Follow @BonnieBOTB

Which food product or gadget would you never give up? Wow..this is the hardest question ever! I am gadget, ingredient and product obsessed! I'm so spoiled…from having 2 dishwashers in my kitchen, to hating salads (which I eat constantly) w/o my salad spinner, to having a whole suite of products to assist me with my new obsession for modern gastronomy, to having the best knives (I love my Shun Chef's Knife), to having my own Devinly Delites Brownie Baking Mixes and Salt Free Spice Blends (that I plan to bring to market soon)..I just can't possibly pick. Did I mention Halo Top Birthday Cake Ice Cream or Cotton Candy Extract or….
What do you like to serve when you entertain? I have a recipe called, "Party Chicken Kebabs" – HA! that I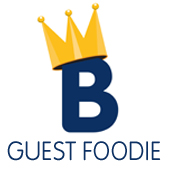 love to entertain with in the summer. I built a whole Mediterranean menu around it for our local concerts on the beach, beach tennis socials, and other gatherings. It's from The Biggest Loser Family Cookbook (which I obviously wrote).
Describe your "last meal?" I would definitely eat plenty of fresh grilled lobster with tons of clarified butter, probably ribs, and some crazy gooey chocolate peanut butter something insane!
What food is your secret guilty pleasure? Anything chocolate peanut butter that's homemade!
What is your go-to neighborhood restaurant? I love Fishing with Dynamite in Manhattan Beach, CA (where I live). The food is fresh and it's easy to order light — they have the best raw scallops I've ever had. And the owner, Mike Simms, is probably one of the nicest people I've ever met!
What is one food product most people don't know about, but should? Truvia Nectar. It's brand new from Truvia…and it's a honey replacement. It's twice as sweet so you only need half as much. I love it so much I've recently become their spokes-chef. I've made everything from a Honey Glazed Pork Tenderloin to Orange Chicken, Sweet Cherry Ricotta Pistachio Cacao Crepes, Pumpkin Cheesecakes, and even a Sweet Chili Dipping Sauce with it all in recent weeks! And, of course, it's great for sweetening tea and drizzling over yogurt and baked fruit! Editor note: Bite of the Best does not endorse the use of stevia-containing products.
Describe your worst kitchen disaster and how (if possible) you saved it: Well, my worst kitchen disaster was when I had to call the fire department because my instant hot water dispenser was setting itself on fire — and I was so lucky I stopped home and found it. The only 911 call of my life. I haven't had too many culinary disasters…thank god!
Who was your most influential mentor? My grandmother when it comes to cooking! She taught me so much!
Describe an event that changed/redirected your career. I volunteered at a charity event called, "Take a Chance with the Stars" just after I moved to LA thinking I was going to be a screenwriter. I was catering and some celebrities figured out that I could make healthy food that actually tasted good. They pursued me to cook for them. I never ended up writing a screenplay, instead, falling into my current career! It's so rewarding helping others get fit through food that I can't imagine doing anything else!
To follow Devin Alexander on Twitter, click here and for Instagram, click here.