Walking into Demarchelier restaurant on the Upper East Side is akin to being in France — without the typical French attitude. This bistro is ideal for a quick bite, a romantic rendezvous or lengthy dining. We did the latter.
As their guests, we had been seated in the one window table for two on a small riser, letting us view the outside world and the rest of the restaurant lined with paintings of Eric Demarchelier.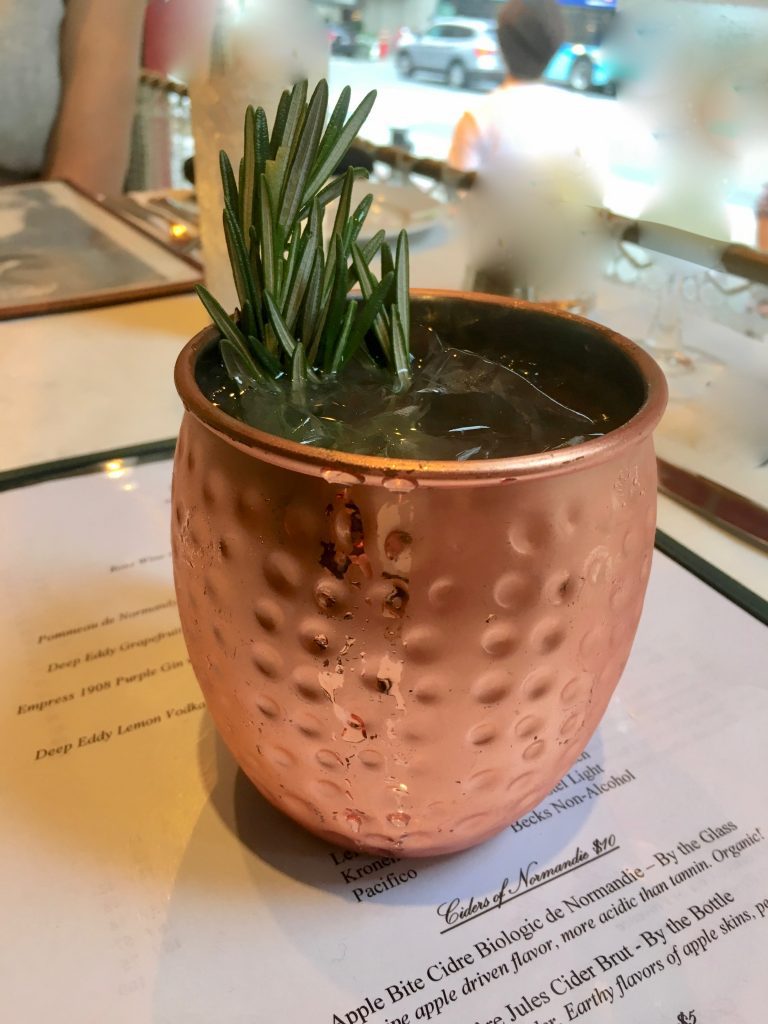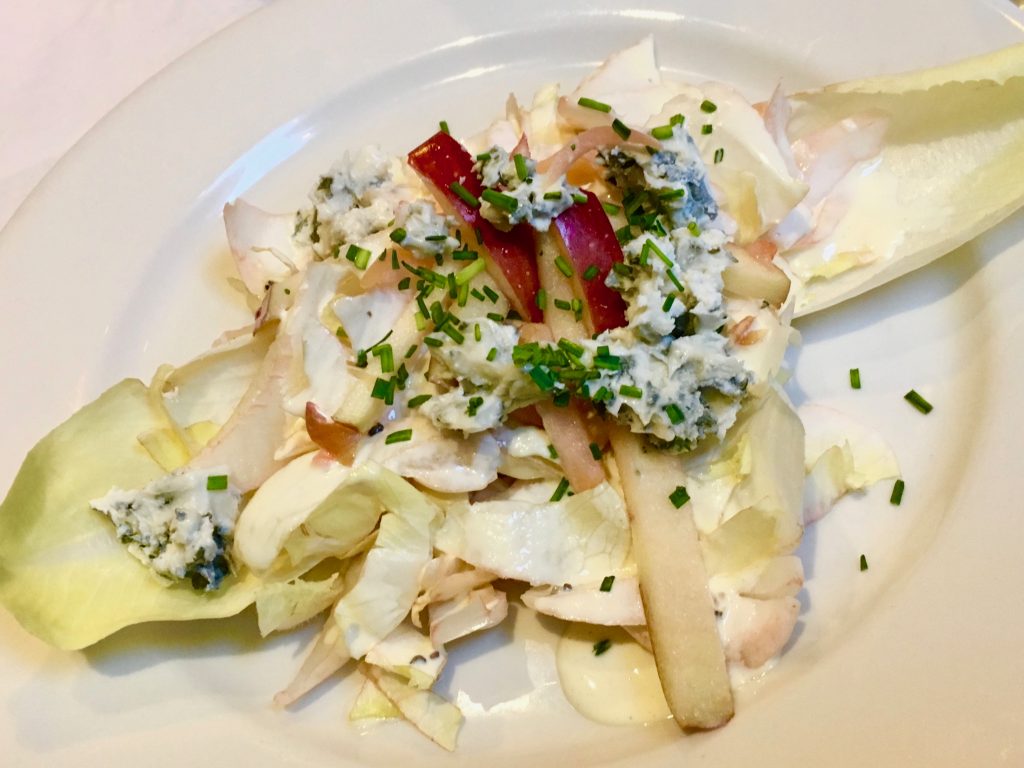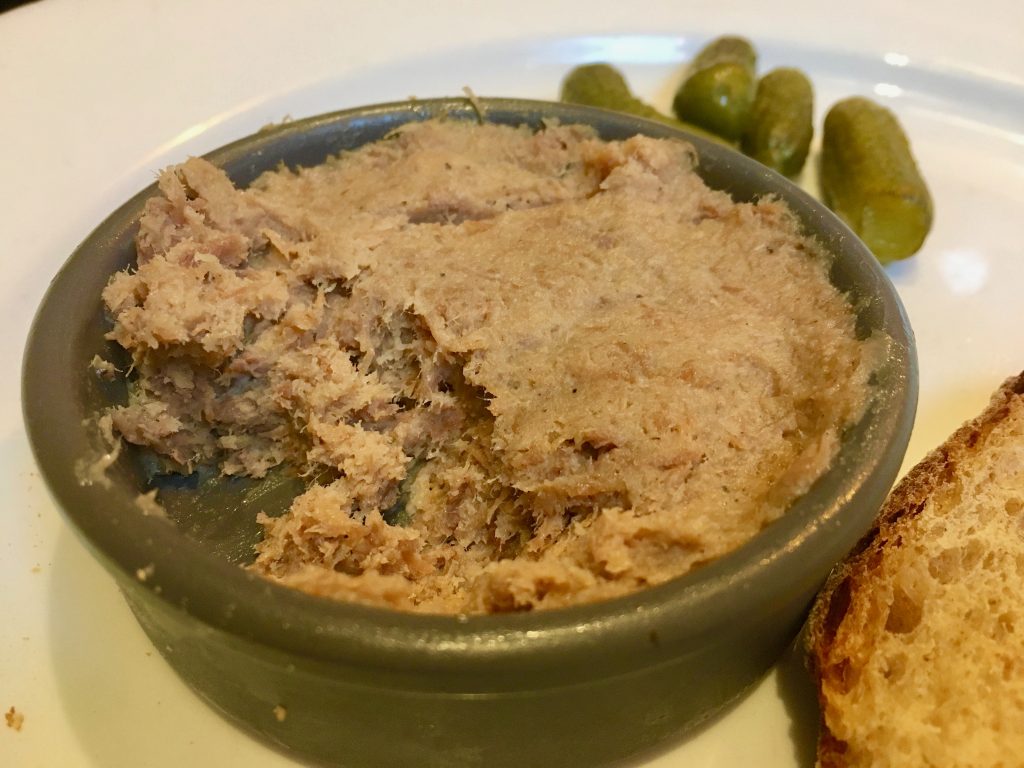 We started with their tasty cocktails. My dining partner had the grapefruit rosemary mule, a blend of grapefruit vodka, fresh lime juice and ginger beer classically served in a copper mug; I sampled the raspberry lemon drop, think martini made from lemon vodka, Razberi Stoli and crème de framboise ($17). I recommend the mule.
Our waiter Laurent recommended some of the night's specials and the 2014 Sancerre Domaine Durand, from the Loire ($58) to accompany them.
For apps, we savored the duck rillettes ($14.25) — a meat prep similar to pâté — served with toasted bread and cornichons and the chilled beet soup ($10.75). Do try the rillettes if offered that evening, if not go for their pâté de campagne, both made in-house. After, we shared the also waiter-recommended endive, apple and Roquefort salad ($14.95), worth trying.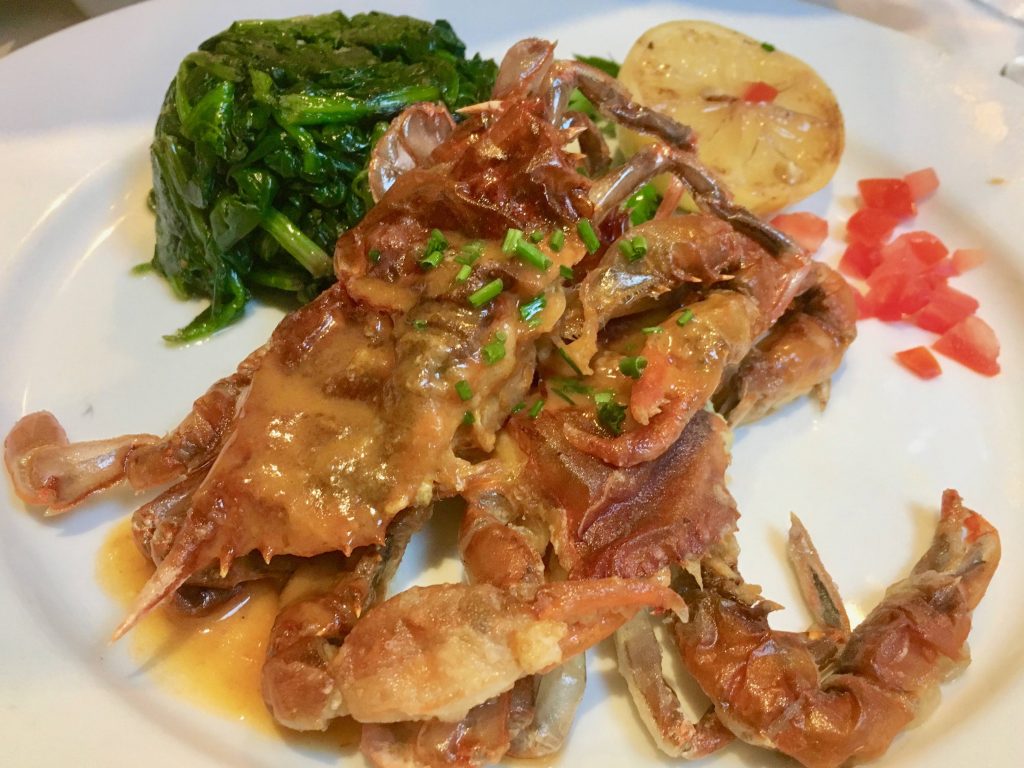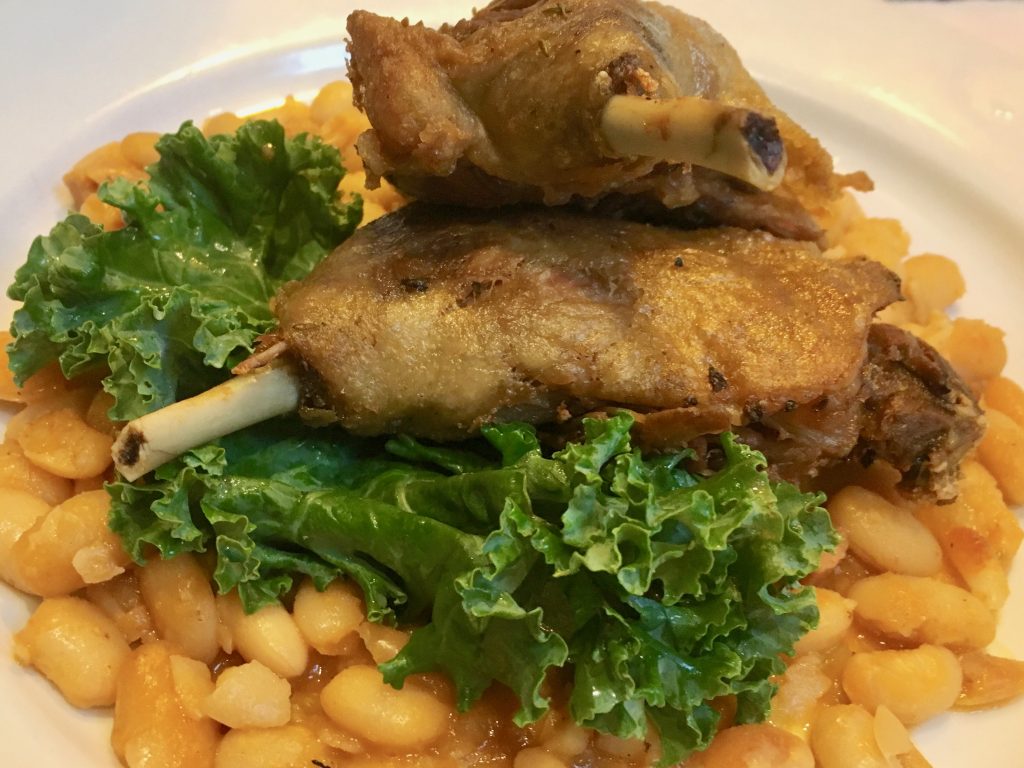 We were lucky to have one of the last portions of soft-shelled crab (the market price of $42). I'd recommend going again next year when they're back in season! The duck confit with fresh kale and white beans is not to be missed ($29.50), which we couldn't resist accompanying with housemade, double-fried French fries ($7.50).
Both their classic desserts hit the spot (although we had not enough room to finish either). The Tarte Tatin comes with vanilla ice cream ($9.50) while they flame the crèpes Suzette with Grand Marnier at the table.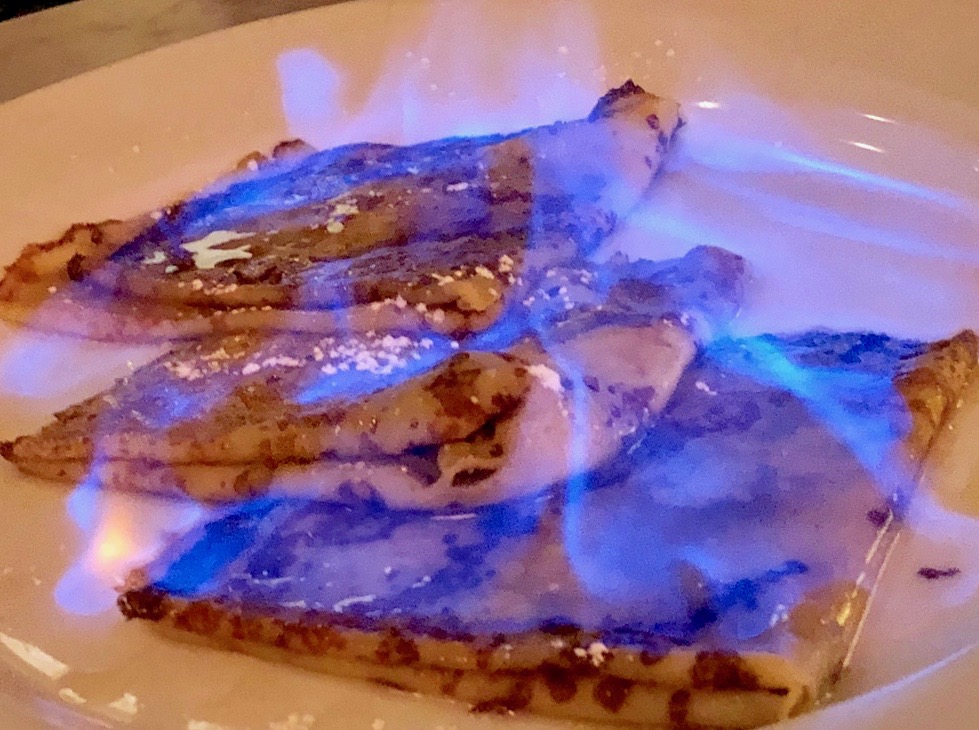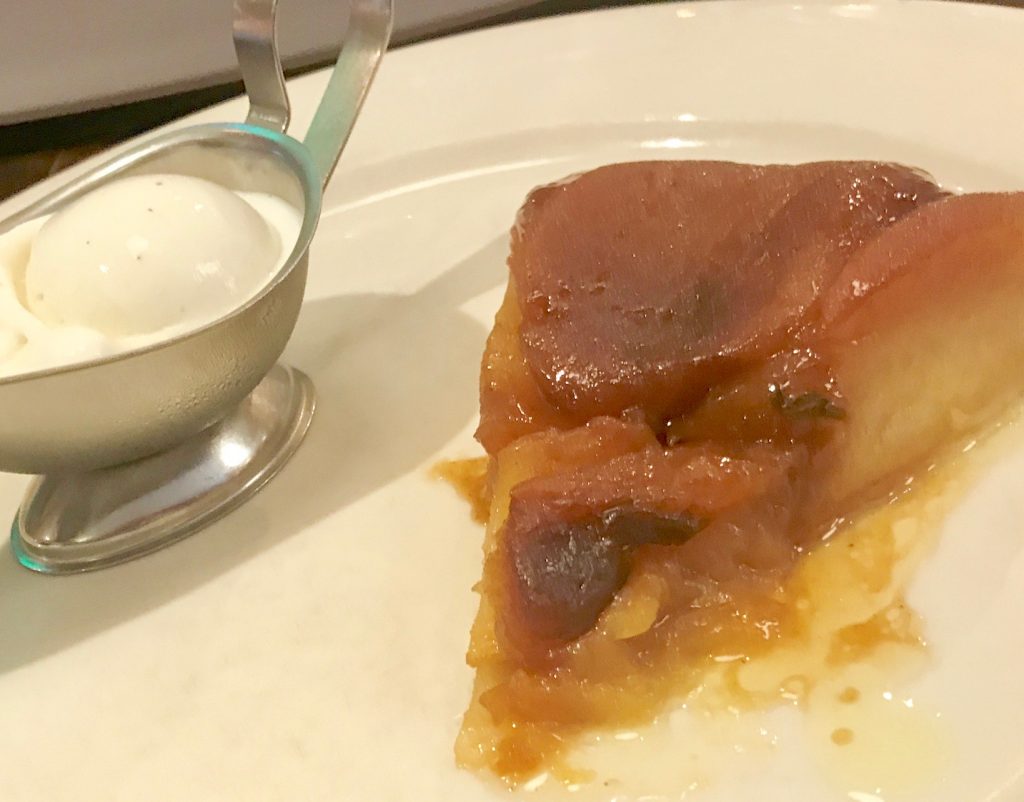 I had noticed a real bargain when perusing their menu a 2-course Prix Fixe Dinner with a complimentary glass of wine/cider for $36!
Demarchelier
Upper East Side
50 East 86th St
New York, NY 10028
www.demarchelierrestaurant.com
212-249-6300