One of my foodie friends raved about the breakfast sandwich at Daily Provisions, Danny Meyer's place for breakfast items, sandwiches & late-afternoon rotisserie chicken, around the corner from the new Union Square Cafe location.
Walking by one morning that I hadn't had breakfast, I decided to stop in and order one. The place is small and always packed with hungry people, but the line goes quickly. There are a couple of benches outside and some seating in. I ordered the bacon egg sandwich ($7.62) with a fried egg on a soft roll with crispy Berkshire bacon and American cheese. Glad I did.
If you're out and about the area at breakfast time, try it.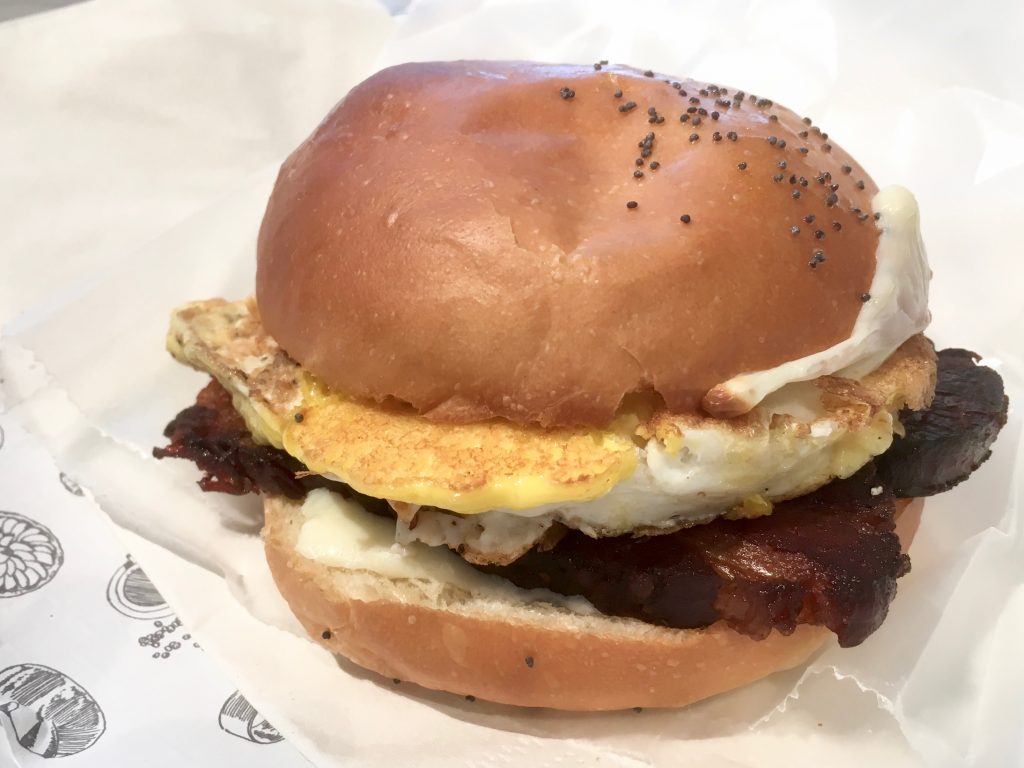 Daily Provisions
103 E 19th St,
New York, NY 10003
(212) 488-1505