I had read that I'd find some of the city's best Cuban food at Guantanamera in the Theatre District served with live music at night. That seemed like a perfect place to meet some friends after their theatre matinee.  We arrived in time for their happy hour that offers $6 mojitos, caipirinhas and wines until 7 pm, but a bit too early for the live music that doesn't start until 9 pm.
We sat at the bar drinking to get the discount pricing until our other friend arrived, then moved to a table and ordered the sauteéd Chorizo sausage with crisp plantain chips ($14) and the garlicky shrimp in a white wine garlic sauce ($16) to share.
We followed that with half a boneless chicken infused with Cuban sauce along with rice ($27) and — what they're known for — the paella marinera ($32). That's Spanish saffron-infused rice cooked with seafood: mussels, clams, calamari, bay scallops, shrimps and fish. Although the menu mentioned a baby lobster tail, not one of us ever saw that! Also good is a side of their sweet fried sweet plantain ($10), maduros.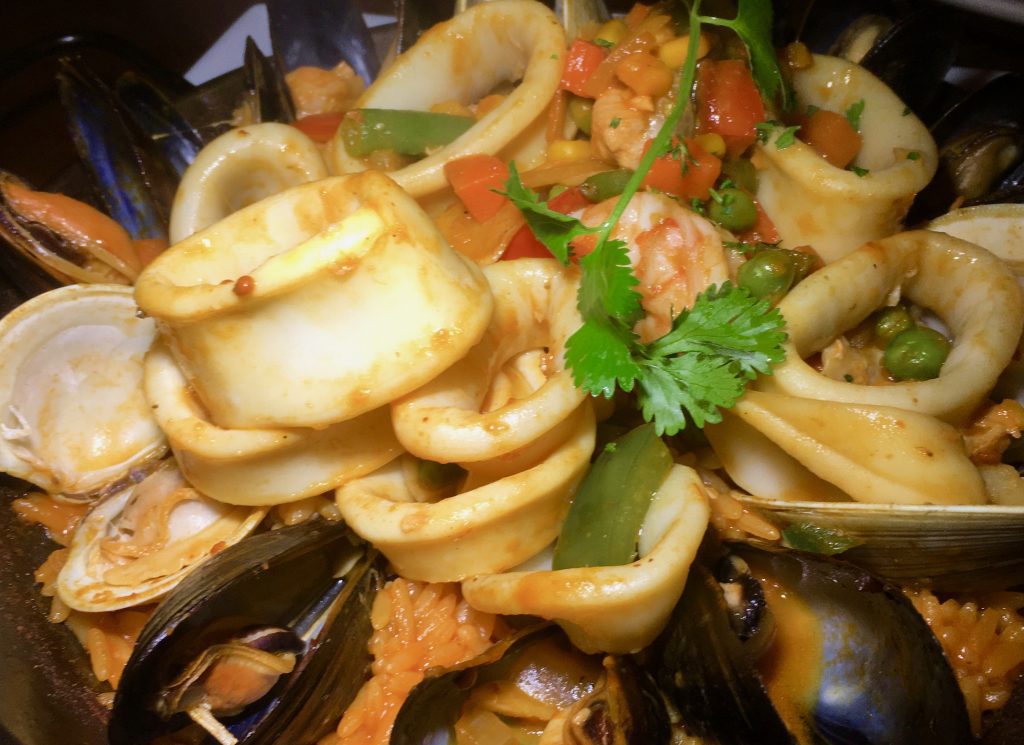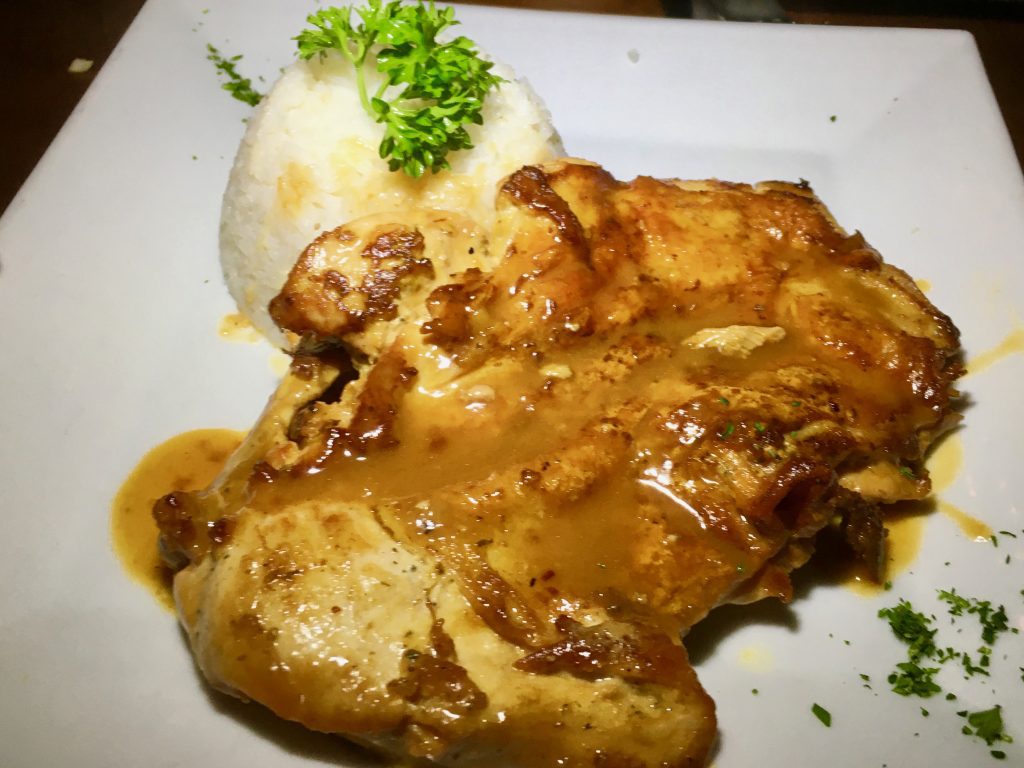 We ordered the crepas de guayaba ($10) as one of the group has a sweet tooth, and enjoyed the guava-stuffed grapes topped with vanilla ice cream.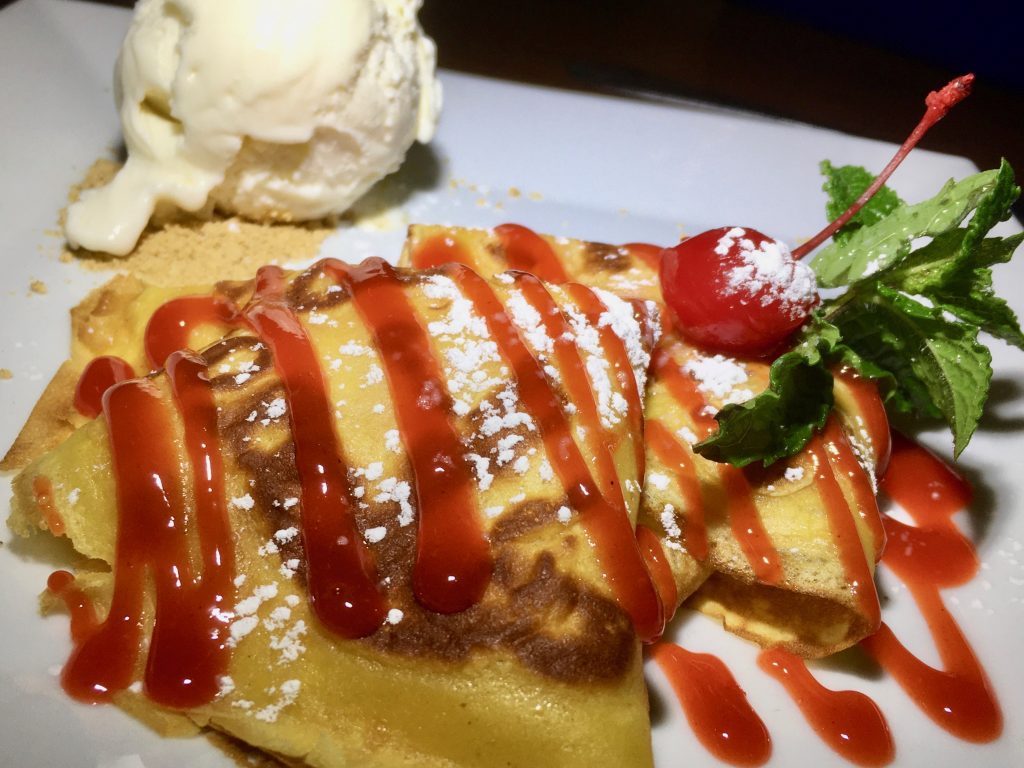 I'd recommend a visit when you're at theatre nearby.
Guantanamera
Theater District
939 8th Avenue (between 55 and 56)
New York, NY 10019
(212) 262-5354