Here's a simple recipe for those who love crispy potatoes.  Use any small potatoes; I tested it with fingerlings.
Crispy Smashed Fingerling Potatoes
Makes 4 to 6 servings
1 1/2 pounds fingerling potatoes
Kosher salt
2 tablespoons olive oil
2 teaspoons smoked or regular paprika
Kosher salt
Place the potatoes into a large pot, cover them with water and add a large pinch of salt.
Bring to a boil over high heat and cook just until the potatoes start to soften but are not cooked through, about 10 minutes. Drain the potatoes. Place back into the hot pot to dry a bit or pat dry with a clean kitchen towel.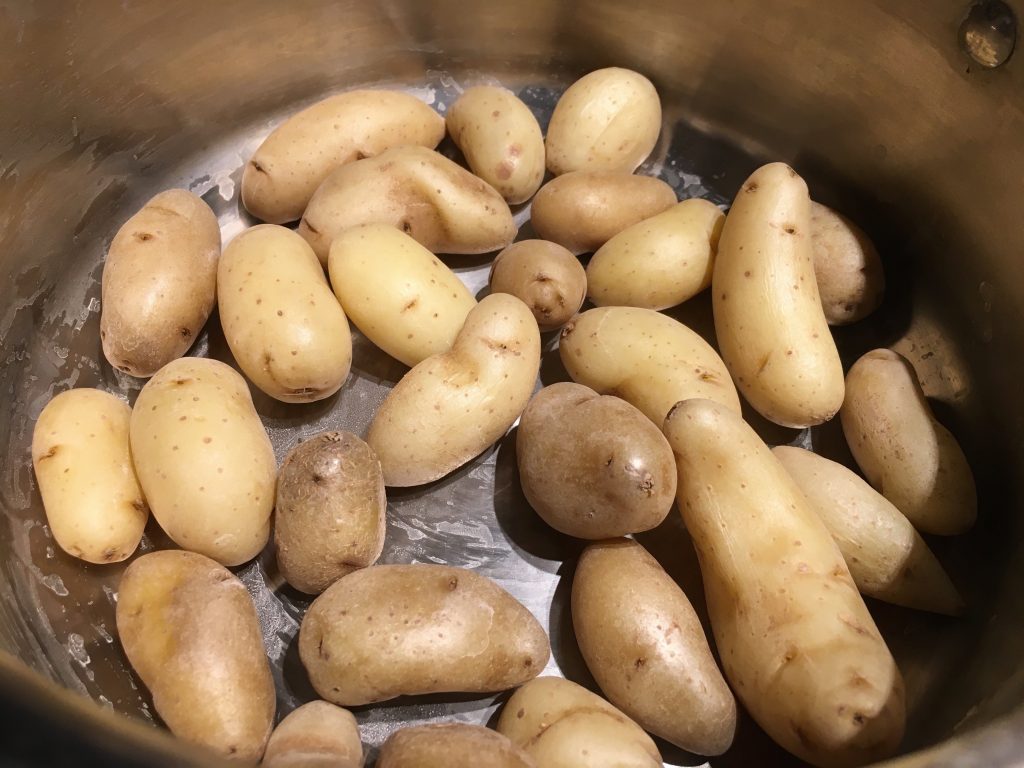 Preheat oven to 425°F. (Or anywhere between 400 and 450, depending on what else you're cooking at the same time. Adjust your cooking time accordingly.)
Lightly oil a baking sheet, coat with nonstick spray or use a nonstick covering (like Silpat). Place potatoes on sheet. Using a spatula, potato masher or fork, smash the potatoes until flattened but still in one piece. Brush both sides of each potato with oil, season with paprika and sprinkle generously with salt.
Roast the potatoes until crispy and browned, about 30 minutes if using a convection oven, 30 to 40 minutes if roasting conventionally, turning over once gently with a spatula or tongs halfway through cooking.
Enjoy hot and crispy!