To enter this fun speakeasy, you open a bright red Coca-Cola vending machine door then head down the steps to a dark bar replete with electronic games, craft cocktails and small plates.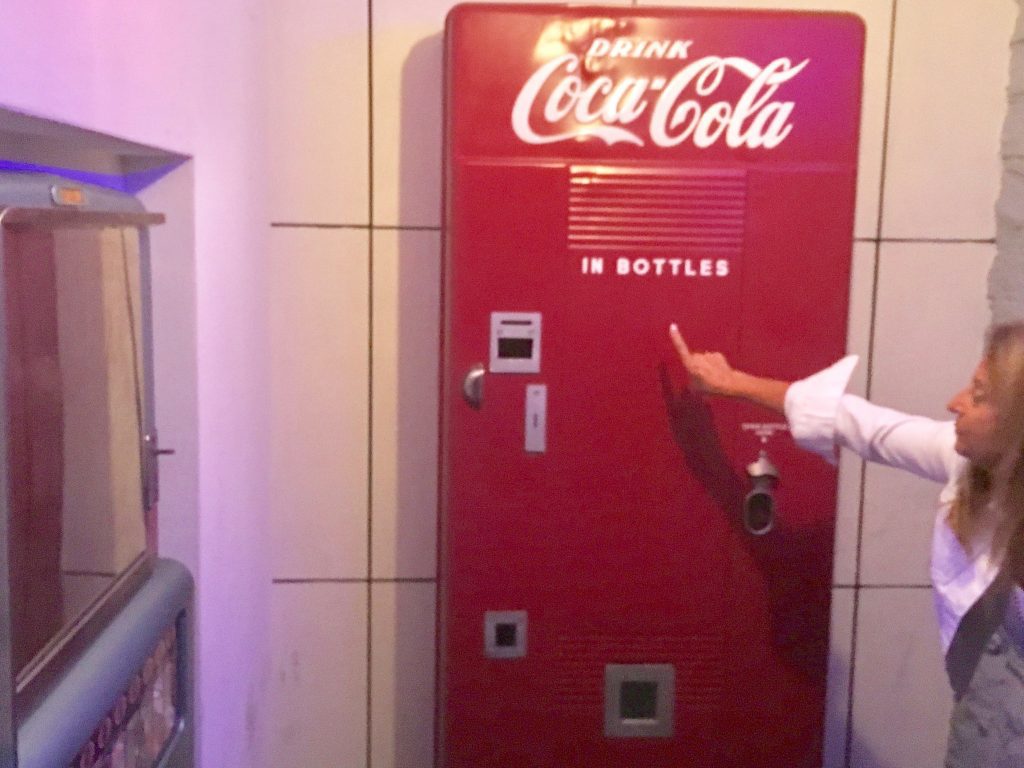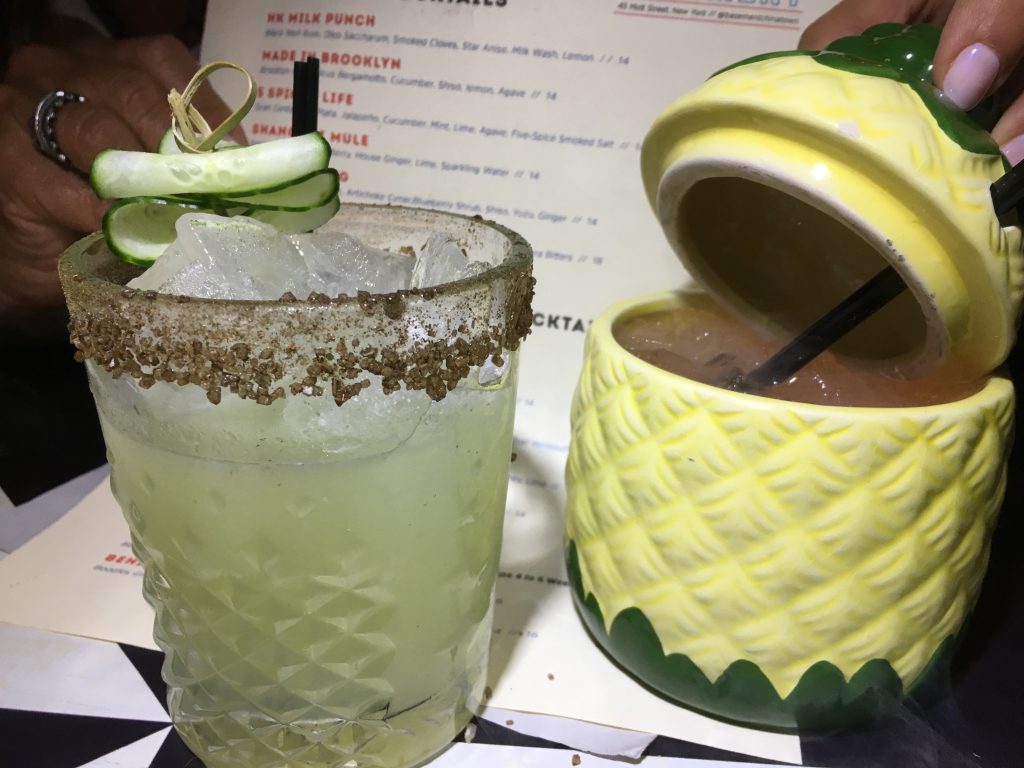 Mixologist Dennis Condon runs Basements amazing bar program. Two of the tasty cocktails that we sampled as their guests included the "Kung Fu Kicks," a blend of mezcal, Aperol, siracha bitters, Thai chili and pineapple juice — made more smokey with fumes from burnt wood chips. I learned that as I removed the top of the unusual vessel and smoke wafted from the drink. My dining companion tried the "5 Spiced Life" made with Gran Centenario Plata, jalapeño, cucumber mint, lime, agave and five-spiced smoked salt, garnished with a fresh cucumber ribbon.
Chef Manny Soares put together some tastes of his Portuguese tapas for us, sampling almost the entire menu! That included flatbread topped with ($6) a rustic tomato sauce, chorizo, buffalo mozzarella and parmesan;  fried squid with two sauces ($8); fried empanadas filled with shrimp, chorizo and manchego ($8 for two); crispy Brussels sprouts ($8); fried chicken bites with a spicy piri piri sauce ($12), tenderloin beef in a white bean puree topped also with the piri piri sauce ($13);  and a seafood bowl with littleneck clams, shrimp, squid and corn in a smoked paprika sauce ($14). Lots of variety to choose from.
Our favorites included the burrata with arugula and tomatoes ($11), potatoes brava topped with a fried egg ($9) and the chorizo bites ($10).
Basement in Chinatown
Chinatown
45 Mott Street
New York, NY 10013
929-777-1388
www.basementchinatown.com