Like many other New Yorkers, when all the press about the previous owner of Casa Mono hit, I stopped going to all Batali's restaurants. Sad, as they were some of my favorites.
Now that the dust has settled, I gladly returned. Casa Mono was as good as ever. Anna, our fabulous server, helped make the alfresco experience even more special.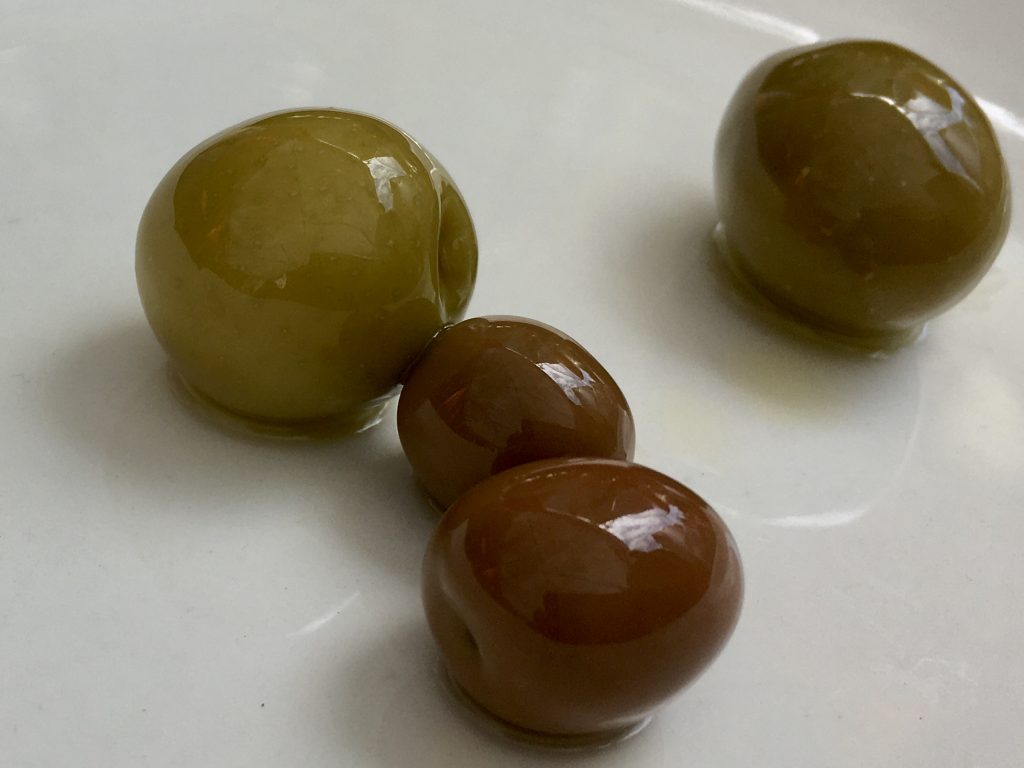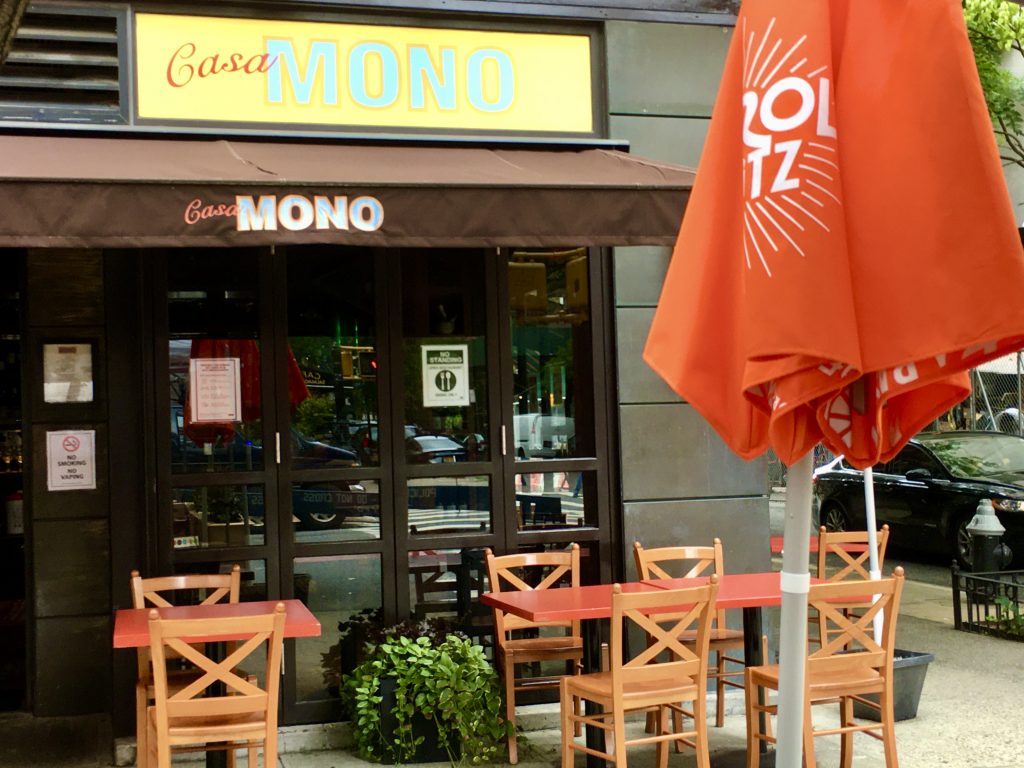 We sipped the Spanish Bodegas Frontonio, 2016 ($58), a white Garnacha, while nibbled the olives that had been set on our table.  Our first two courses arrived together. The scallop dish with three large ones came in a serrano pepper spiced green curry with minted cashews ($19); the lightly fried soft-shell crab came accompanied a Sungold tomato and lettuce salad topped with a grilled garlic scape ($24).  I'd go back for either dish.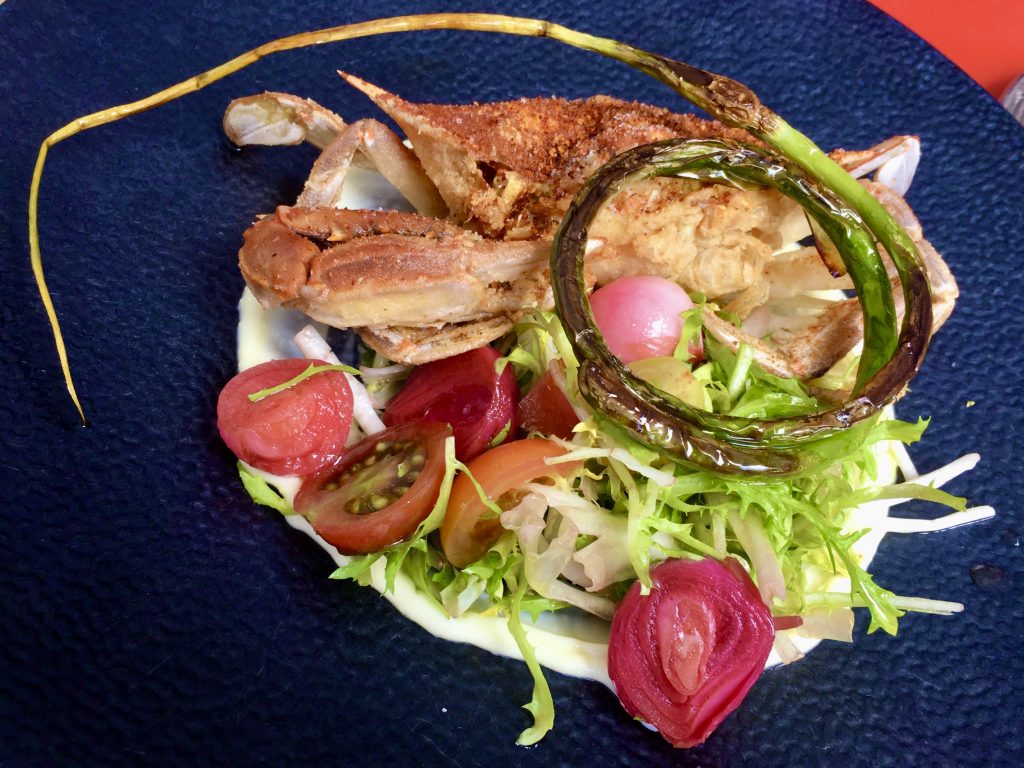 We also shared the three piquillo pepper stuffed with flavorful shredded oxtail ($18)
Since we were having a belated birthday celebration, we also ordered the chocolate ganache with housemade delicious creme fraîche ice cream ($10) and hazelnut cookies that arrived with a lit candle. Yummy.
I highly recommend a visit.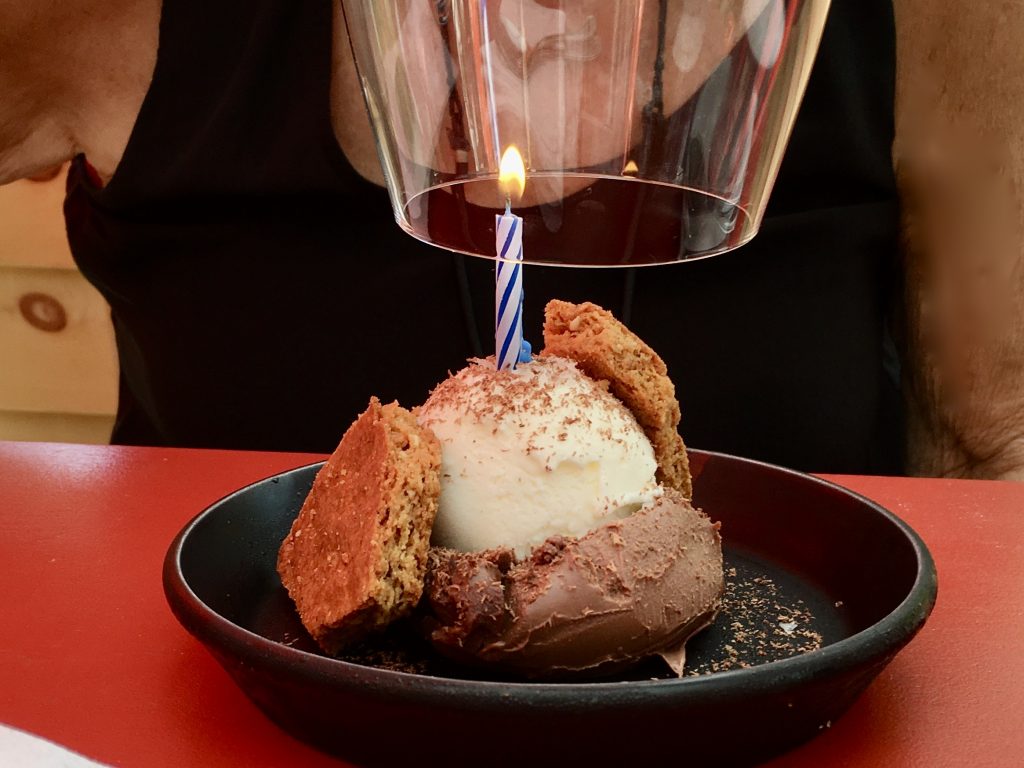 Casa Mono
Gramercy Park
52 Irving Place
New York, NY 10003
(212) 253-2773