Before we met at St. Tropez for an alfresco meal, I pre-selected what I might order from this Provençal restaurant in the West Village. I was slightly bummed that not one of what I had chosen from their web menu was described on their one-use paper menus. I'm still getting used to websites not being up to date during COVID dining.
We sipped a Kir Royal ($14) made with Paul de Coste Blanc de Blanc NV with Creme de Cassis while deciding what to order.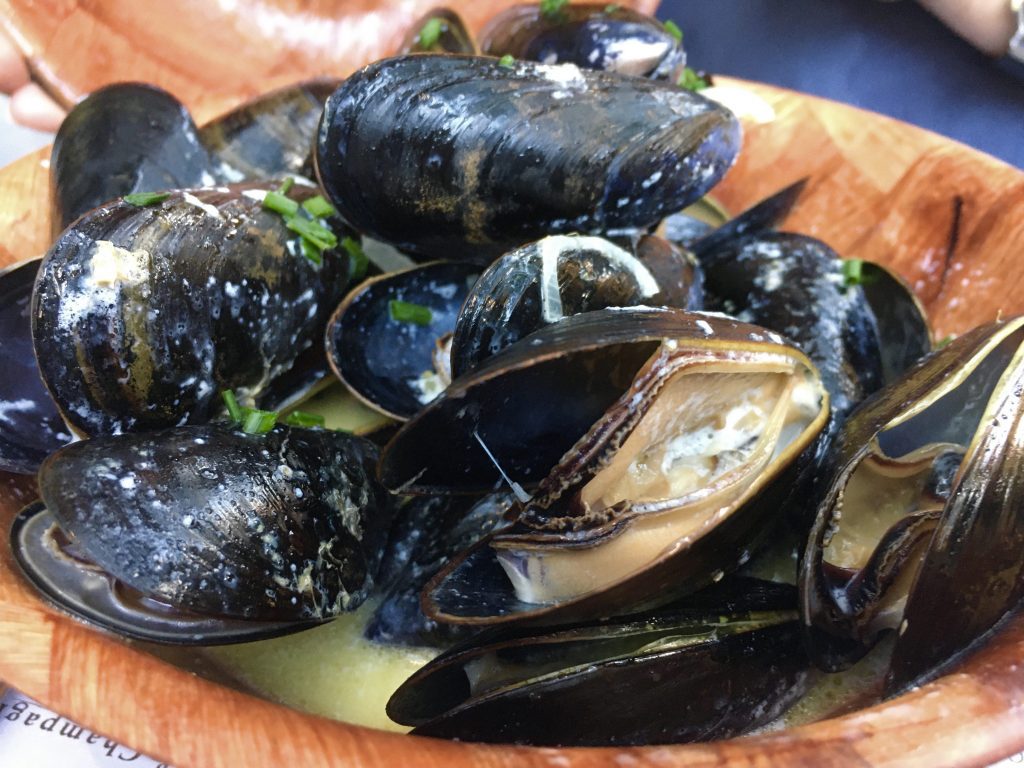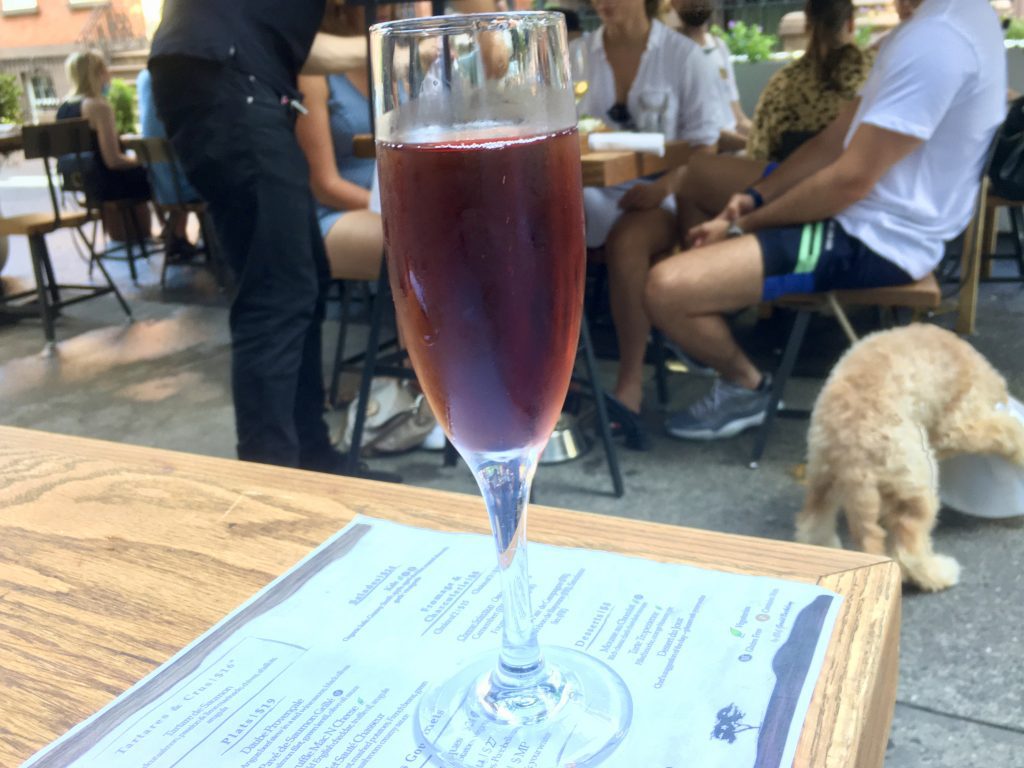 My friend began with PEI mussels Marinières with cream, chives, shallots and white wine ($12) while I had their artisanal chicken and duck pâté en croûte ($12) with two very dry, tiny figs. We shared their grilled shrimp ($12 for 5) seasoned with herbs de Provence and served with a tarragon aïoli. With that, we sipped a Joseph Mellot Le Rabault, 2018 Sancerre Rouge ($58) from the Loire.
We ended our meal sharing their organic kale ($14) salad with Granny Smith apple batons, roasted almonds, a sprinkling of grated cheddar cheese and some roasted tomatoes — not listed in the description — all in a garlic vinaigrette.
I'd recommend a visit to St. Tropez, especially if you're a Francophile.
St Tropez
West Village
304 West 4th Street,
New York, NY 10014
917) 388-3893