Stopped in for a quick lunch at the Cornelia Street Cafe on our way to see Carey Mulligan in the gut-wrenching, one-woman show Girls and Boys from the Tony Award-winning writer Dennis Kelly at the Minetta Lane Theater a couple blocks away. The run of that fabulous show will have ended by the time you read this.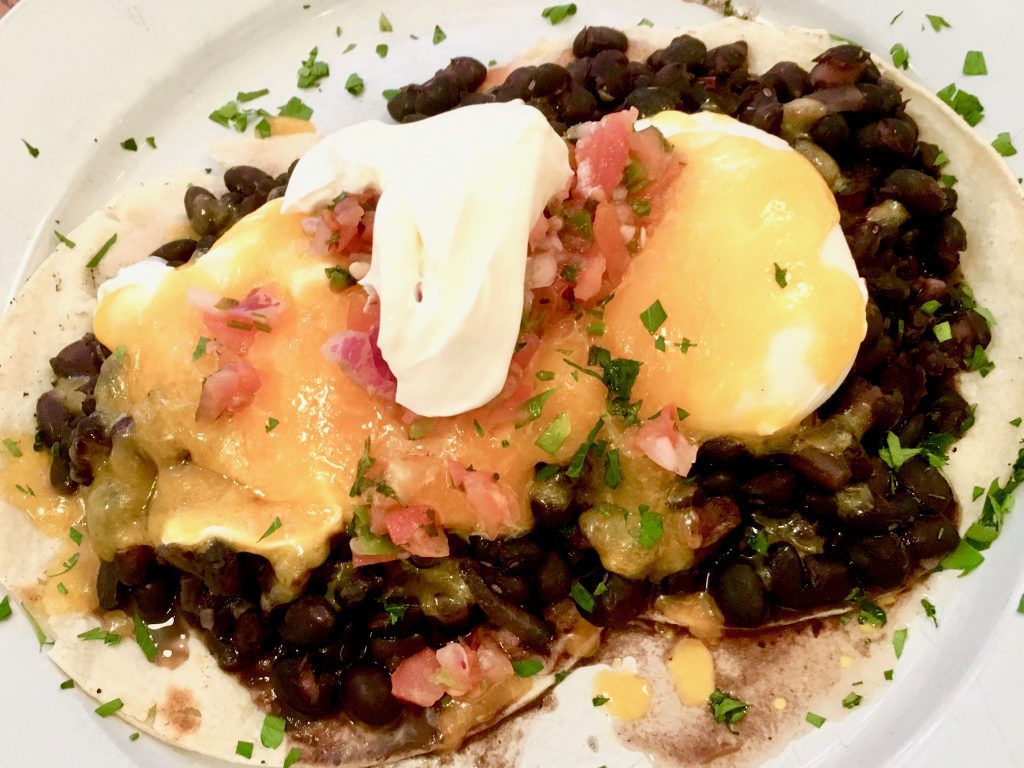 It's a cozy restaurant with very friendly service that I recommend.
I tried their simply done huevos rancheros ($12) with two poached eggs atop grilled tortillas with whole black beans, Cheddar cheese and fresh salsa topped with crème fraîche. My friend tried the quiche of the day ($14) served with a lightly dressed mesclun salad. I'd recommend either at his tiny cafe. A nice place to grab a meal.
Cornelia Street Cafe
West Village
29 Cornelia Street
New York, NY 10014
(212) 989-9318