After a night on the town, some friends and I stopped at Coppelia for something to fill our bellies. Coppelia, a Cuban diner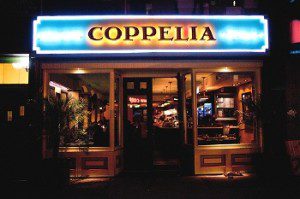 open 24/7, just opened in April on West 14th Street.
Not being in the mood for their breakfast that's served all day, we instead ordered a few starters followed by sandwiches.
I'd recommend the Alitas 100 Fuegos, fingerlickin', spicy chocolate-chipotle glazed chicken wings, served with some strips of jicama and a blue cheese dip ($8.95) and their version of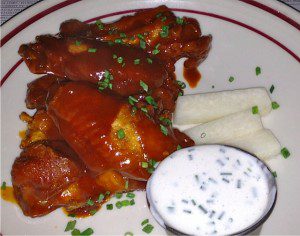 nachos with freshly made tortilla chips, black beans, chihuaha cheese, jalapeno peppers and moist and juicy chopped beef short ribs.
The deluxe burger was a typical one with fries ($5.95 + $2.25 for fries), but the Cubano, better than any I've had in Miami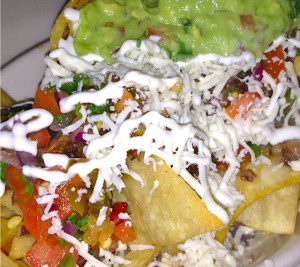 ($7.95). The huge sandwich consists of tender roasted pork, sliced ham, Swiss cheese and pickles, served in a perfectly crisp, toasted roll. Half went home with me for my next day's lunch.
One caveat: at the time of my visit they did not yet have their liquor license. Worth the trip, if you're in the area.
– bonnie
Follow @BonnieBOTB

Coppelia 24/7
207 West 14th Street (between 7th and 8th Avenues)
New York, NY
212.858.5001
www.coppelianyc.com